Mariana Mazzucato joins UITP Global Public Transport Summit's keynote speakers list
Mariana Mazzucato will be keynote speaker at the UITP Global Public Transport Summit 2023, one of the main public transport exhibition scheduled in 2023. Mariana Mazzucato, PhD, is a world-renowned economist, professor, author, innovator, and adviser, known for her groundbreaking work on the dynamics of technological change, the role of the public sector in innovation, […]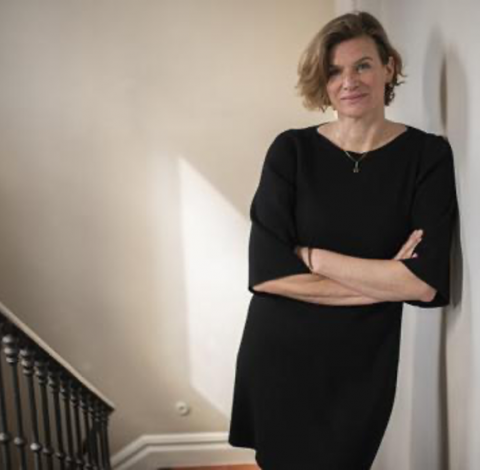 Mariana Mazzucato will be keynote speaker at the UITP Global Public Transport Summit 2023, one of the main public transport exhibition scheduled in 2023.
Mariana Mazzucato, PhD, is a world-renowned economist, professor, author, innovator, and adviser, known for her groundbreaking work on the dynamics of technological change, the role of the public sector in innovation, and the concept of value in economics. Her reputation has led her to become one of the most sought-after speakers across the globe, with her advice to policy makers on innovation-led inclusive and sustainable growth. Now, she is set to take to the stage as the keynote speaker at the UITP Global Public Transport Summit 2023.
Mariana Mazzucato at UITP Summit in Barcelona
The UITP Global Public Transport Summit 2023 is the perfect platform for her to discuss her particular areas of interest, including innovative-led growth, collective value financing, structural change, mission-oriented policy, purpose driven corporate governance, and from the public good to the common good.
As an educator, Professor Mazzucato teaches the Economics of Innovation and Public Value at the University College London, where she is also the founding director of the UCL Institute for Innovation and Public Purpose. As an author, she has written four highly-acclaimed books, all of which have challenged traditional economic thinking.
As an adviser, she brings her experience and insight to numerous high-level roles, including Chair of the World Health Organisation's Council on the Economics of Health for All, Co-Chair on the Council on Urban Initiatives, and the OECD High-Level Advisory Panel on Climate and Economic Resilience, to name just a few.