New driveline and up to 400 kWh for Volvo electric articulated bus
After one year trial in Gothenburg, the Volvo 7900 Electric Articulated is ready for serial production with new driveline (in-wheel electric motor developed in house) and more battery capacity, that can reach up to 396 kWh. The zero emission bus was unveiled to the large public in Brussels during Busworld 2019. As a matter of […]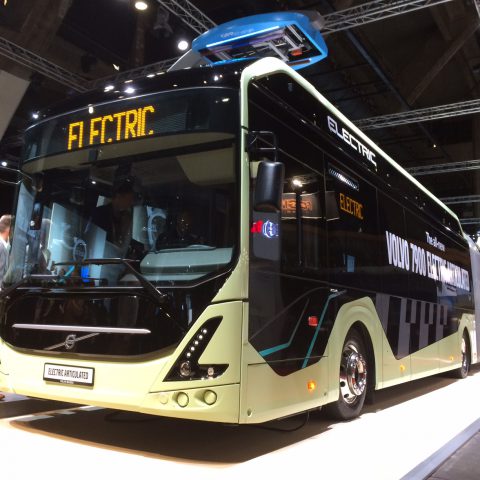 After one year trial in Gothenburg, the Volvo 7900 Electric Articulated is ready for serial production with new driveline (in-wheel electric motor developed in house) and more battery capacity, that can reach up to 396 kWh.
The zero emission bus was unveiled to the large public in Brussels during Busworld 2019. As a matter of fact, the vehicle had already been showcased at UITP Summit in Stockholm this June.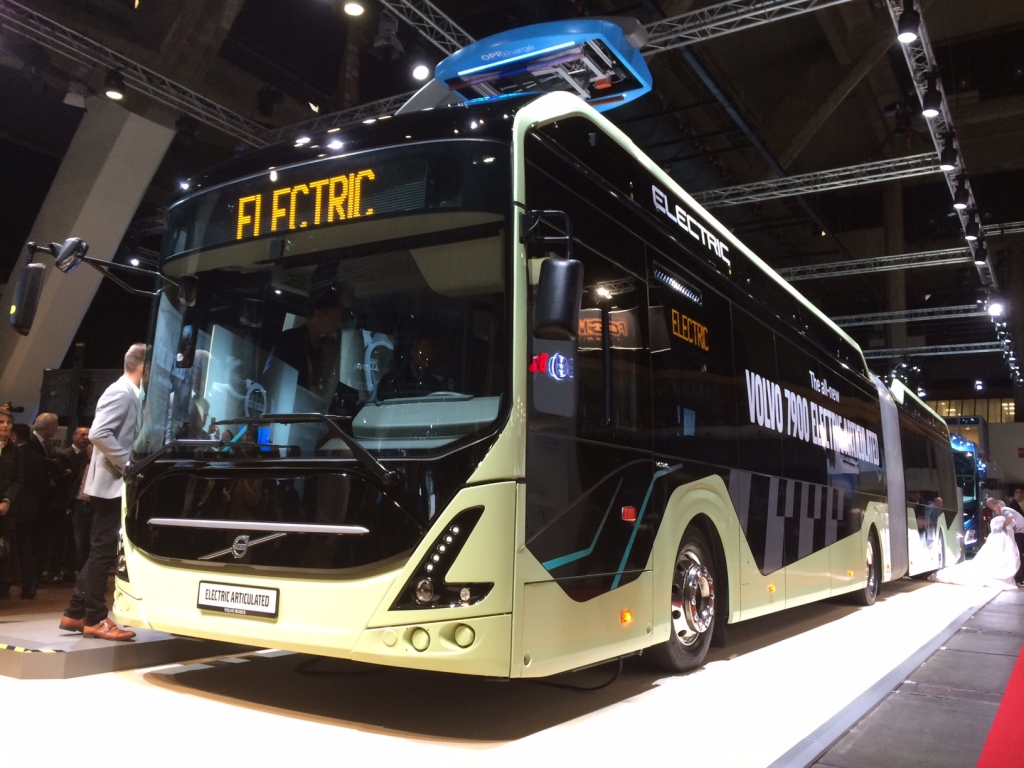 More electric range for Volvo hybrid bus
The theme chosen by the Swedish manufacturer for Busworld Europe is "Create Your Zero City". «Key issues of our times are pollutions, noise, congenstion and accidents. Volvo targets is to create a Zero City», says Volvo Buses president Håkan Agnevall. «Our hybrid bus has been implemented: it can run for 50 km, or 40 per cent of the time, in electric mode. With Volvo Zone Management, the bus turns to electric in previously decided areas».
400 kWh battery for Volvo electric articulated bus
At Busworld Volvo Buses unveiled the 7900 Electric Articulated in a commercial configuration. The Volvo 7900 Electric Articulated, carries up to 150 passengers and offers 80% less energy consumption than a corresponding diesel bus, according to the data provided by the manufacturer.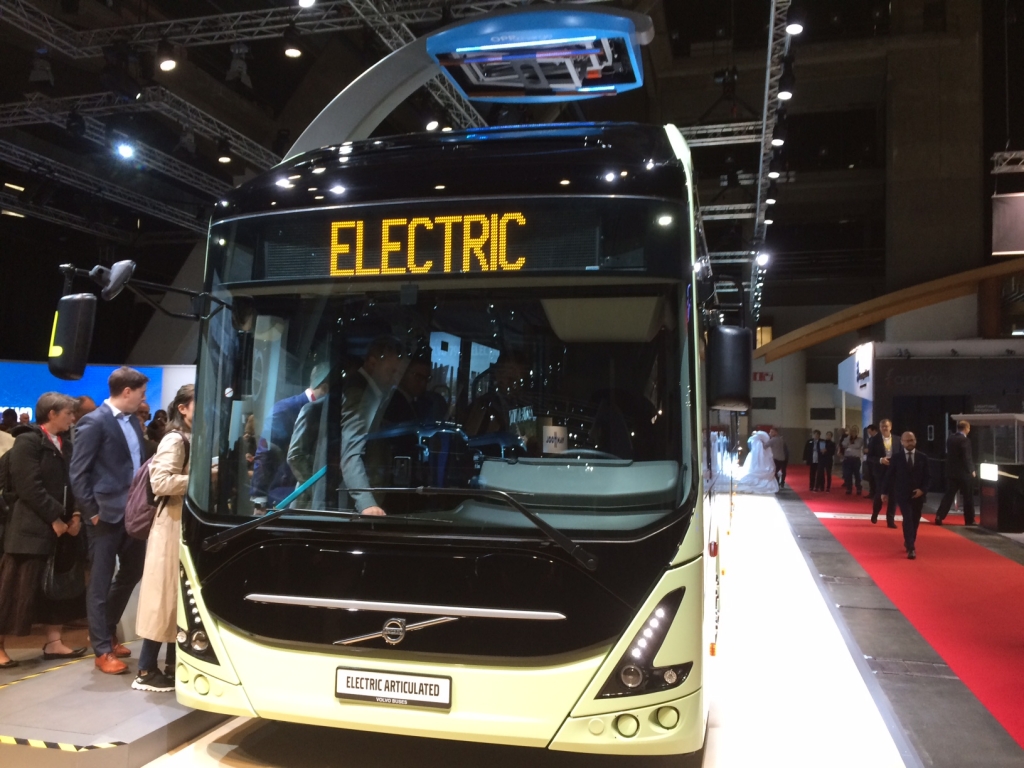 The Volvo 7900 Electric Articulated has a new driveline, Agnevall pointed out, capable of 330 kW of output. Battery capacity reaches 400 kWh, and has been developed both for depot charging and fast charging on route.
Volvo 7900 gets new features (and new variant)
It's also brand new the 15 meter version of the Volvo 9700 coach. The variant is mainly addressed to Spanish and Nordic markets. It also offers additional possibilities for customising the available space. The Volvo 9700 will therefore be available in four lengths (12, 13, 14 and 15 metres) and a total of nine different versions to meet a wide variety of requirements.
At Busworld 2019, Volvo 9900 won the Busworld Grand Coach Award and the Safety Label, still part of the Busworld Awards.