Three orders, 122 e-buses. Nobina takes e-mobility seriously in Sweden (and buys also used e-buses)
Volvo Buses announces it has been awarded a batch of three orders by Nobina, the largest bus operator in the Nordic countries. Total? 122 Volvo 7900 Electric and 7900 Electric Articulated are set to be delivered in Gothenburg, Malmö and Hässleholm in southern Sweden by 2022-23. Gothenburg, there are also used buses on order The […]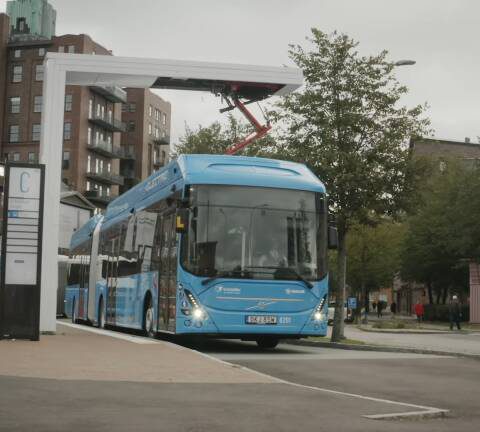 Volvo Buses announces it has been awarded a batch of three orders by Nobina, the largest bus operator in the Nordic countries. Total? 122 Volvo 7900 Electric and 7900 Electric Articulated are set to be delivered in Gothenburg, Malmö and Hässleholm in southern Sweden by 2022-23.
Gothenburg, there are also used buses on order
The public transport operator has ordered 64 new and 20 used Volvo 7900E and 7900EA electric buses to start operating in Gothenburg in summer 2022/2023, the press release sent by Volvo Buses reads.
The new contract will be a partnership between Nobina, the public transport authority Västtrafik and Volvo Buses. It follows the recent delivery of 145 Volvo electric articulated buses to the city of Gothenburg in December 2020.
Nobina has also invested in 29 Volvo 7900EA units for delivery to city traffic in Malmö in September 2022. The purchase follows the successful implementation of 60 electric Volvo buses in the city in spring 2021 (following a first batch in late 2018).
The final order of nine Volvo 7900E buses will be delivered to Hässleholm, a small town located in the south of Sweden. The buses will fulfill a newly won contract for Nobina and are set to start operating in traffic in December 2022, Volvo Buses says.
Volvo Buses, Nobina, and the journey of Sweden towards electrification
Jens Råsten, Fleet Manager at the Nobina Group, says: "We are very pleased with the local and central support for the recent traffic-start in Malmö of 60 Volvo 7900EA. Volvo Buses was a natural fit for subsequent orders both in southern Sweden and in Gothenburg, given our close existing relationship and shared commitment to sustainable, modern and reliable public transport."
Martin Spjern, Key Customer Manager, Volvo Buses Sweden, says: "Volvo Buses has a close, long-standing partnership with Nobina and we are delighted to secure not one, but three contracts with them in the space of a few months despite the pandemic. The orders are testament to Volvo Buses' commitment to providing innovative, sustainable and complete electric solutions as the journey towards the electrification of public transport continues in Sweden's towns and cities.