Otokar at Busworld Europe 2023 with three premiere: e-Territo, Kent hydrogen, driverless e-Centro
With the Busworld Europe 2023 exhibition just around the corner (scheduled from October 7 to 12), Otokar is gearing up to present its latest lineup of vehicles. Otokar's indoor booth will feature five vehicles, two of which will make their world premieres. The e-Territo, a 13-meter electric coach falling under Class 2, will be on […]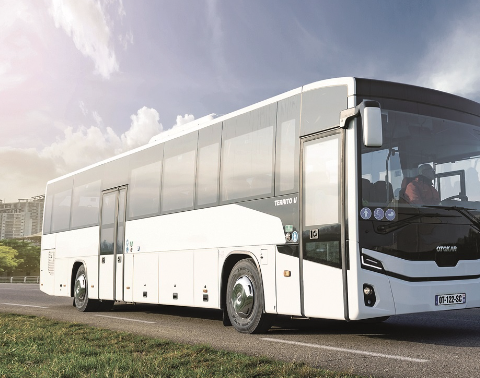 With the Busworld Europe 2023 exhibition just around the corner (scheduled from October 7 to 12), Otokar is gearing up to present its latest lineup of vehicles.
Otokar's indoor booth will feature five vehicles, two of which will make their world premieres. The e-Territo, a 13-meter electric coach falling under Class 2, will be on display, showcasing the company's strides in electric mobility for intercity travel. Also making its debut is the Kent hydrogen, a 12-meter city bus powered entirely by hydrogen fuel cells.
The e-Centro gets a driverless version
Inside the exhibition hall, attendees will have the chance to explore (again!) the e-Centro, a compact 6.6-meter electric minibus. The Ulyso T, a 10-meter diesel tourism midicoach, will be also showcased, blending traditional design with modern comforts. The Navigo U, an 8.4-meter Class 2 midicoach, will be presented with a new dashboard design.
In the outdoor dynamic presentations, Otokar will unveil an autonomous version of the e-Centro, aligning with the growing interest in self-driving technology for public transportation.