Public transport during heatwaves: the focus on bus stops and innovation
The public transport sector is step by step adapting to tackle the challenges posed by rising temperatures and heatwaves. Innovative approaches, such as AI-enhanced systems to improve passenger comfort and cooling down rail tracks, are being implemented, as UITP reminds in the paper "It's getting hot in here: how public transport is adapting to rising […]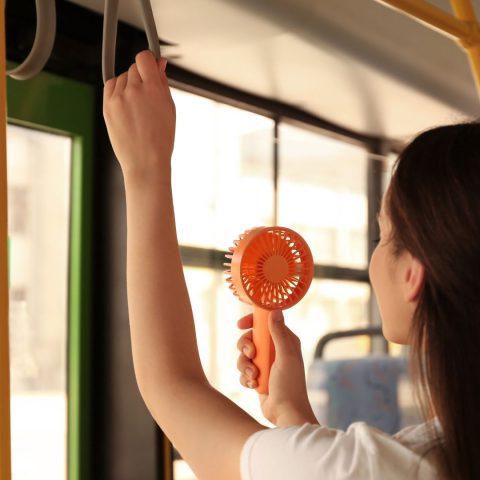 The public transport sector is step by step adapting to tackle the challenges posed by rising temperatures and heatwaves. Innovative approaches, such as AI-enhanced systems to improve passenger comfort and cooling down rail tracks, are being implemented, as UITP reminds in the paper "It's getting hot in here: how public transport is adapting to rising temperatures", released in summer 2022 and still valid.
This article was published in our newsletter Next Stop.
Every end of the week, we try to help giving a better perspective on what is going on in the mobility world. Trying to anticipate which will be the NEXT STOP
You can check the newsletters' archive HERE.
And sign up HERE
As temperatures soar, commuters are facing the impact firsthand. The New York Times wrote an article ironically headlined: "What's Worse Than Heat and Humidity? Heat and Humidity on the Subway", focusing on the story of a specific car in the city metro that has historically had issues with air conditioning. However Richard Davey, the president of the New York Transit Authority, is quoted as saying that "the air-conditioning on all of New York City's nearly 6,000 subway cars works 99.4 percent of the time. That percentage is 8.5 percent better than last year, and 33 percent better than two years ago".
Operators and cities facing hot summers
Cities also are of course reacting to increasingly hot summers. Frankfurt has introduced "ventilation corridors, or 'Luftleitbahnen': stretches of land where there are no high buildings, or large stretches of trees, in order to draw in cooler air from surrounding areas", while Madrid is responding to the heatwaves by setting up climate shelters in air-conditioned public spaces like libraries and community centers.
Long story short: in response to these climate challenges, operators, industry players, and authorities understand the importance of not only adapting and reacting to the effects of climate change with tools aimed at providing a good experience to customers, but also taking significant steps to decarbonize public transport and combat climate change on a larger scale.
As passenger compartments of public transport vehicles are usually air conditioned, "The objectives of tackling extreme heat include keeping the systems safe – the number 1 priority, minimizing service disruptions and providing passengers with a comfortable journey", said Corentin Wauters, UITP Senior Manager Rail.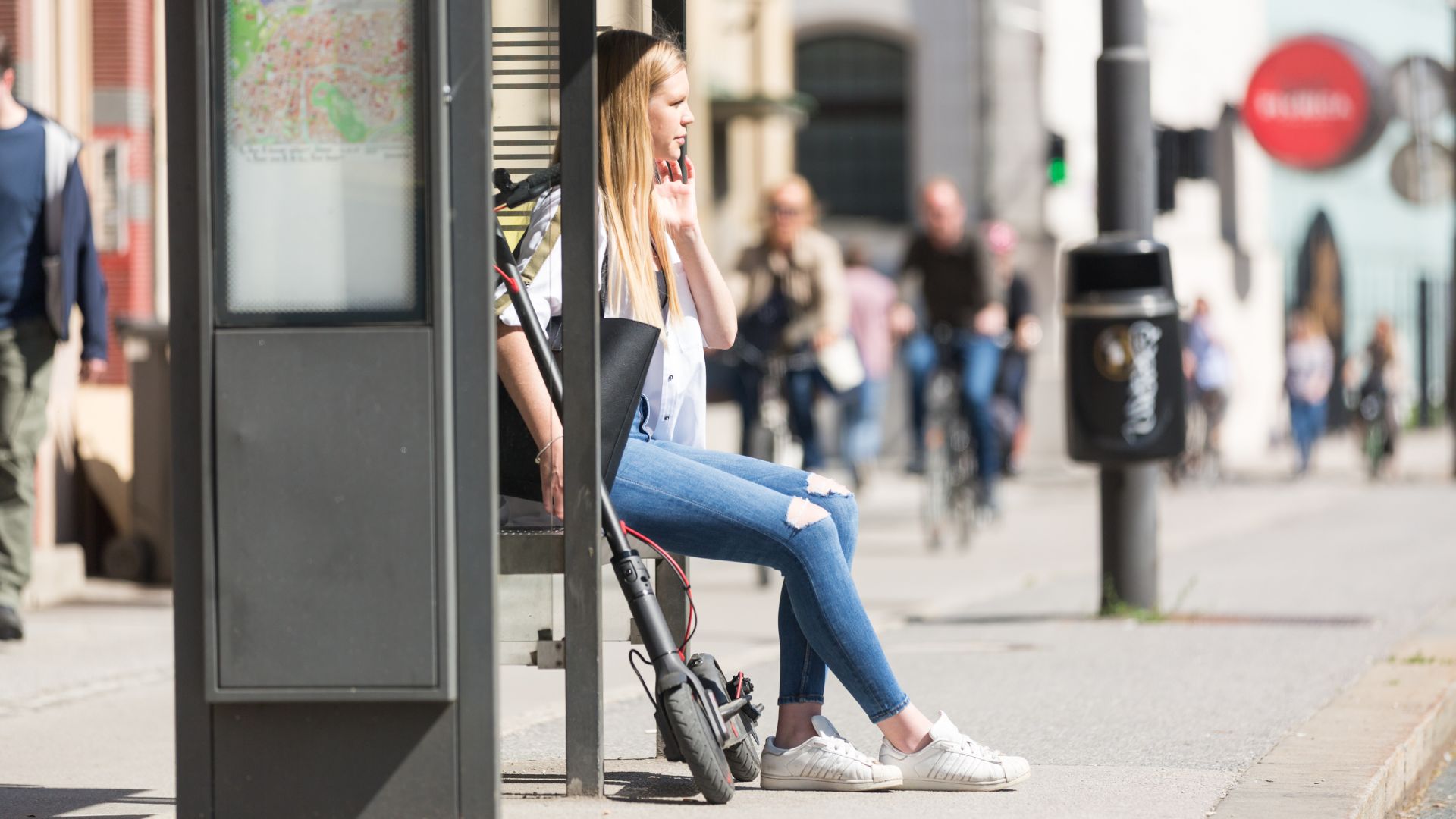 Bus stops, hot spots in case of heatwaves
Bus stops are, needless to say, literally "hot spots" in case of heatwaves. It's the case of Houston, where 200,000 people use transit every day, but less than a quarter of Houston's bus stops have any sort of shelter, according to data analyzed by Houston Public Media. Same issue in Los Angeles, where "Of the 12,200 bus stops served by the Los Angeles County Metropolitan Transportation Authority, only a quarter have some kind of shade or rain shelter, and only half have a seat for those waiting", as Los Angeles Times reports.
Amid the scorching heat of Austin, Texas, in 2019, two researchers from the University of Texas delved into transit ridership: their study indicated that planting trees at bus stops might be a more effective measure than traditional bus shelters: "During high temperatures, each one-percent increase in tree canopy was associated with a lesser decrease (1.6%) in ridership compared to if there were no trees (1.7%)". The presence of trees not only offers shade and relief to commuters but also contributes to mitigating climate change, making it a promising solution for sustainable urban development.
Not surprisingly, results of a study on relations between public transport usage and hot weather in a country like Qatar "indicated that the ridership greatly decreased during the hot weather of the summer season".
Reacting to heatwaves in public transport: innovation!
The answer can only come from innovation. A couple examples.
In 2022 Transport for London (TfL) tested a cooling system on the London Underground to reduce temperatures on hot days. The trial involved circulating cold water through cooling panels: it has shown a drop of 10 to 15 degrees in temperatures.
More recently, scientists from the University of Seville's School of Engineering (ETSI) have developed a 'self-conditioning' bus shelter using water and photovoltaic panels, set to alleviate sweltering heat for bus passengers. Even in scorching temperatures up to 42°C, the shelter maintains a cooler environment, reducing temperatures by 22 to 28°C. Equipped with smart technology, the shelter detects waiting users and activates its thermal conditioning system for a refreshing experience. The Seville City Council endorses the project, with a prototype installation planned in 2024, offering a more bearable waiting experience for commuters. The shelter's cost-effectiveness and eco-friendliness make it a sustainable solution.