Qbuzz secures EUR 1 billion concession for public transport in northern Netherlands
Qbuzz, the third Dutch public transport operator (owned by FS Italiane Group), has clinched a EUR 1 billion, ten-year concession spanning from 2024 to 2034 for the province of Fryslan (Frisia), located in the northern part of the Netherlands. Qbuzz new concession won in NL The province, home to 650,000 inhabitants and featuring rural areas, […]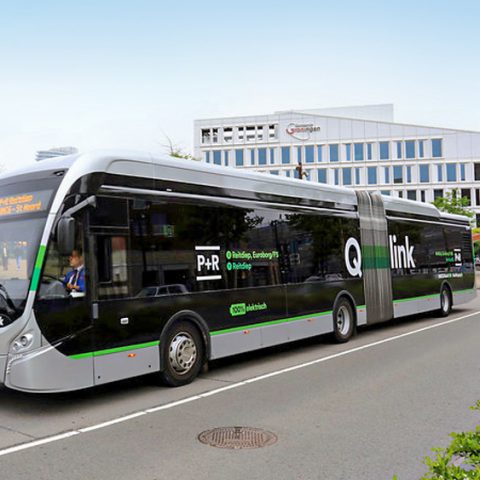 Qbuzz, the third Dutch public transport operator (owned by FS Italiane Group), has clinched a EUR 1 billion, ten-year concession spanning from 2024 to 2034 for the province of Fryslan (Frisia), located in the northern part of the Netherlands.
Qbuzz new concession won in NL
The province, home to 650,000 inhabitants and featuring rural areas, medium-sized towns, and popular tourist destinations, is closely connected to the Groningen-Drenthe (GD) area, where Qbuzz already holds a concession. The anticipated annual passenger count is 155 million.
What sets this concession apart is the commitment to sustainability and the prioritization of alternative drive buses. Qbuzz plans to operate the service with a fleet of 260 buses across 80 routes, covering 26 million km per year. The total value of the contract, including ticket sales and fees, will see the addition of 660 staff members to manage the new concession.
Notably, Qbuzz is at the forefront of environmentally friendly public transportation in the Netherlands. Their fleet boasts 310 zero-emission buses, comprising 32 hydrogen and 278 electric vehicles.
Under the new partnership, the FS Group's passenger hub company is set to invest over EUR 218 million throughout the concession period. This substantial investment aims to renew the fleet and drive technological innovation, ultimately enhancing the comfort and environmental sustainability of public transportation connections in the region.