Riga rolls out 10 trolleybuses with fuel cell range extender. Solaris Trollino FC on the road
Trolleybus equipped with hydrogen-powered range extender. An innovative concept that is carrying passenger on route 4 in Riga, Latvia's capital city. The public transport operator Rīgas satiksme informed on 24th March 2020 that all the ten hydrogen-driven trolleybuses are now operational. The first hydrogen filling station in the Baltics was launched in test mode early in March […]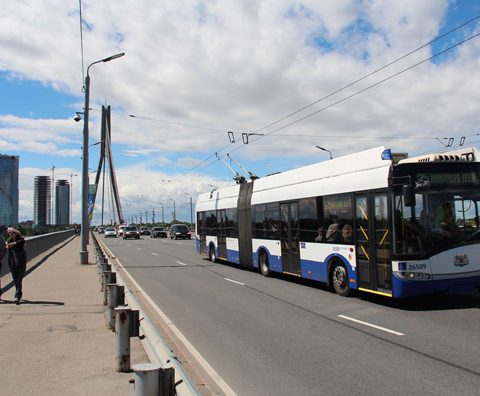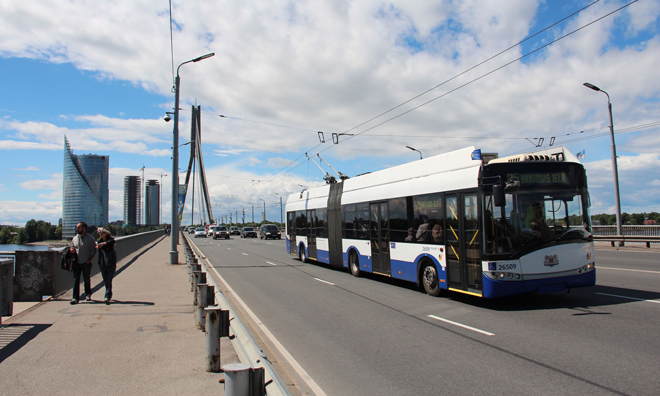 Trolleybus equipped with hydrogen-powered range extender. An innovative concept that is carrying passenger on route 4 in Riga, Latvia's capital city. The public transport operator Rīgas satiksme informed on 24th March 2020 that all the ten hydrogen-driven trolleybuses are now operational.
The first hydrogen filling station in the Baltics was launched in test mode early in March at Vienības gatve 6 in Riga.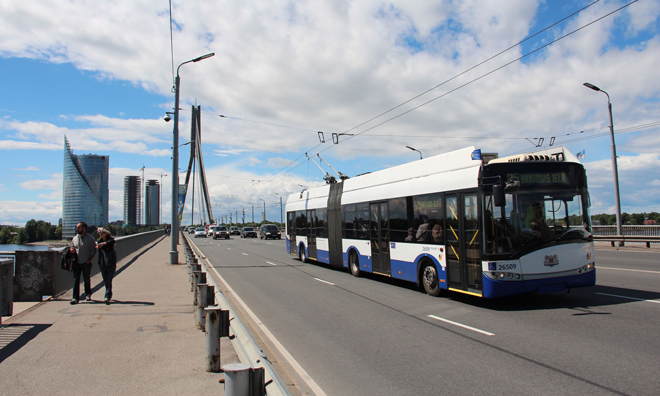 Solaris fuel cell trolleybuses for Riga
The first trolleybuses with fuel cell range extender are provided by Solaris. Contract was signed in late 2016, therefore some delays occurred in the completion of the project. The deal includes also an option for exceeding the order for further ten vehicles.
Each trolleybus designed for Riga is fitted with fuel cell as well as battery set which allows the vehicle to operate without traction energy supply even for 100 km, according to the manufacturer. The innovative solution will be therefore used in the areas without overhead wires. Medcom traction motor provides the power to drive the vehicle.
Fuel cell trolleybuses within a European project
The delivery is part of the international project H2Nodes. The European Union co-funds 50% of the total project costs for the municipally-owned public transport company Rigas satiksme, which are estimated at EUR 16.1 million. The funding is provided by the Connecting Europe Facility (CEF), which is an integrated instrument for investing in EU infrastructure priorities in transport, energy and telecommunications sectors.
Rīgas satiksme Board member Jānis Golubevs commented: "In mid-February this year representatives of Nel Hydrogen arrived from Denmark to fulfill the last equipment adjustment works. Now the station is working in test mode. The first results of the test are successful, and we can see that all the equipment is working. Yet we want to be 100% sure that everything works flawlessly and will repeat the tests. We hope that the process will be successful and the station will be fully operational in the coming months. It is important that we have met all the deadlines set for the project implementation and the company is supported by the European Union."