Covid, hybrids, hydrogen and gas drives. Rudi Kuchta outlines MAN bus strategies
E-buses? 2021 will be the year of the Lion's City E. And in four years time a new battery range will mean an significant upgrade in terms of capacity and range. Pantograph applications? Not excluded. The future of intercity services? Hydrogen is a good candidate. Covid? Huge repercussions on the bus market, but «we achieved […]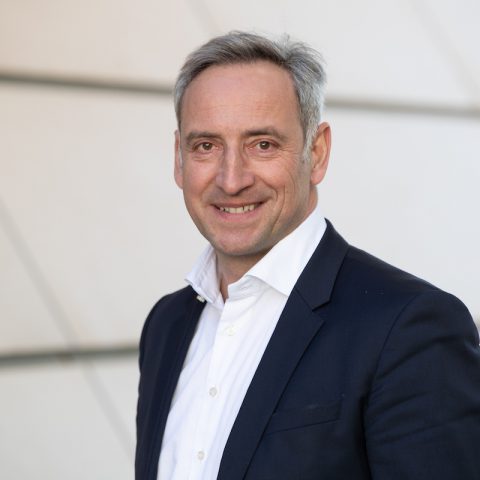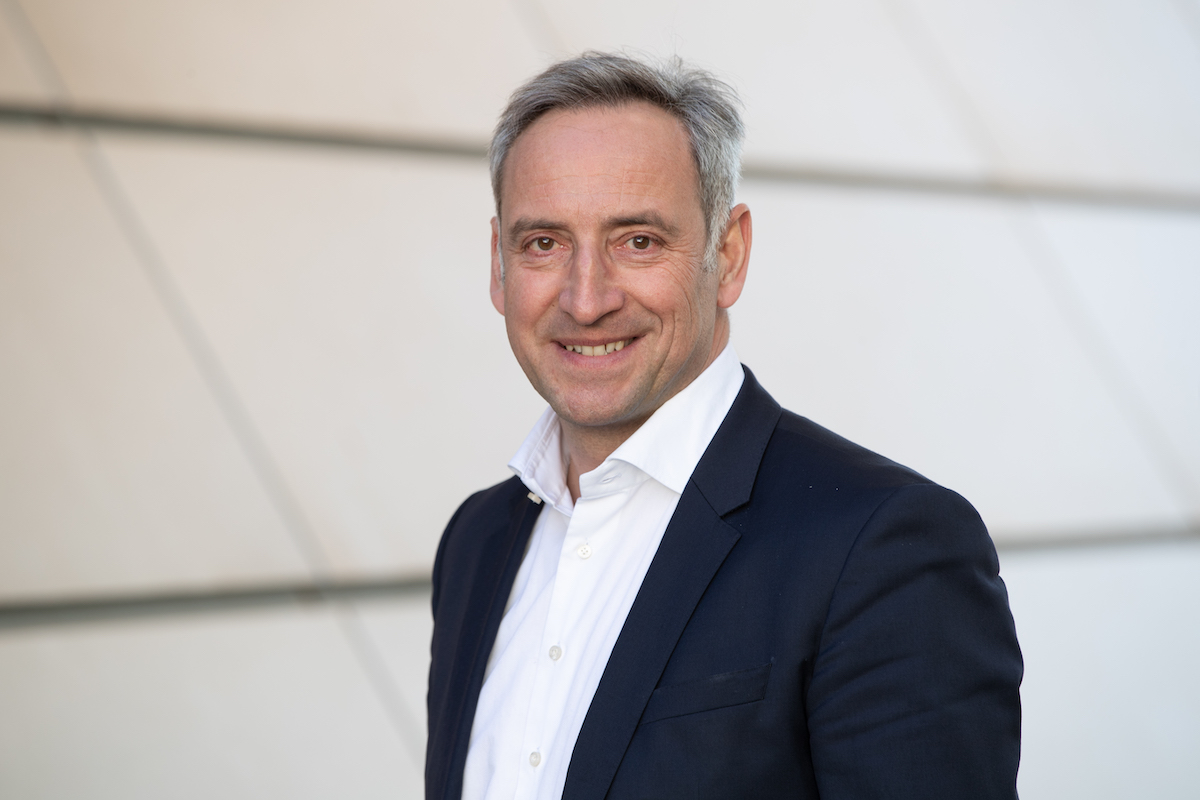 E-buses? 2021 will be the year of the Lion's City E. And in four years time a new battery range will mean an significant upgrade in terms of capacity and range. Pantograph applications? Not excluded. The future of intercity services? Hydrogen is a good candidate. Covid? Huge repercussions on the bus market, but «we achieved our highest market share in Europe since ever».
Rudi Kuchta, head of the business unit bus in MAN Truck & Bus, outlines with Sustainable Bus the group's strategies in the bus and coach field.
Rudi Kuchta: a stable market for city and intercity buses
May you quantify the repercussions of the Covid crisis on MAN sales volumes in the bus&coach field?
«In 2020 we had to close production of buses and coaches for six weeks. Our customers in the coach business had to completely close down. We saw a stable market for city and intercity buses so we could catch up in the second half of the year. We ended 2020 with our highest market share in Europe since ever: In the overall bus market (EU27+3) we were able to increase our market share from 14.7 % to 15.5 %, especially in the city bus business we improved by more than 4 points to 20.8%. For sure Covid had an impact on the total European bus market: quantities were much reduced compared to those we were expecting at the beginning of 2020 as city buses decreased by around 10% and intercity by about 7%. With regards to the coach market, In Europe last year there was a decrease of the volumes by 56% and the situation was even worse than in 2008, when during the economical crisis the coach market was still around 7,000 units. In 2020 it dropped down under 4,000 vehicles, coming from the 9,000 registered in 2019».
Which are your expectations for this year? 
«For 2021 we were expecting some light at the end of the tunnel and we were hoping for the coach market to ramp up for the season but unfortunately we see the second wave is still touching tremendously the business. Back to the city and intercity bus market, in 2020 many cities postponed investments and tenders, then we expect in 2021 a drop down in the city bus market as some volumes will have an impact on 2022. In 2022 we expect a much higher market especially in the city bus business».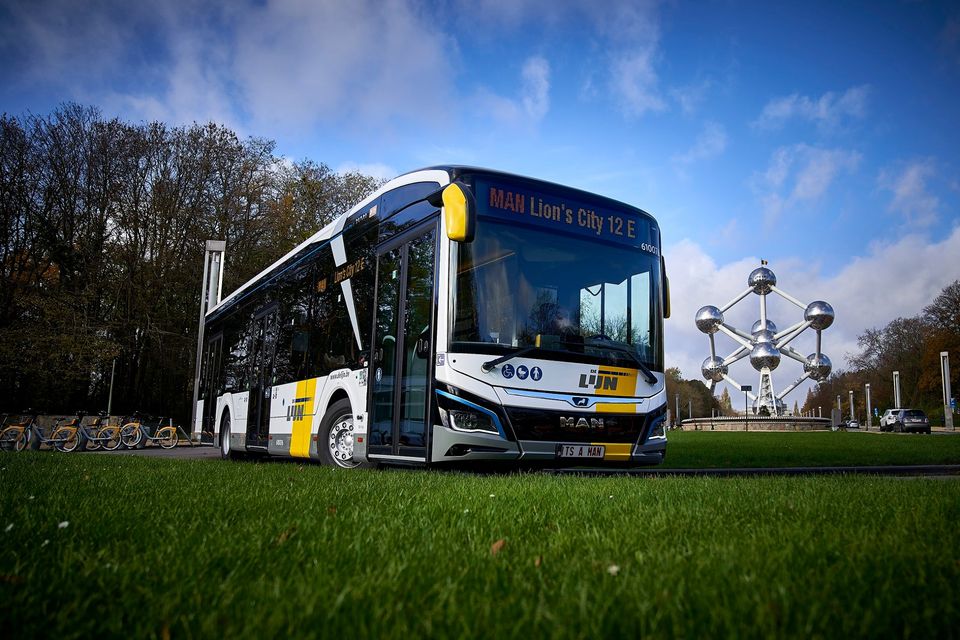 The company's realignment plan, it has been announced, is set to enable investments in the future fields of digitization, alternative drives, and automation. Which will be the consequences for MAN bus business?
«For sure the transformation of the company will have a huge impact, on the other hand the realignment in the bus business was done a few years ago. We already reduced factories and platforms. Main investments are already done. We are preparing for the future: of course we don't stop here, in the future the electric vehicle market will be much competitive and we must continuously improve our product portfolio and work on efficiency and TCO. Finally, we have to see when and how alternative drives will become an issue in intercity and coach segments».
Rudi Kuchta: energy transition in the intercity bus segment
To date, the MAN Lion's Intercity is powered with diesel engine. Do you forecast the introduction of the gas drivetrain in this segment? 
«To be honest we are studying this. We are quite successful with our gas engine in the city bus business. On the other hand, due to the investment we would have to do, we must be very careful: we see that it will be an increasing segment for a few years, then it'll go down as it'll be taken by electromobility. We have to decide if going for gas or directly for battery-electric or even hydrogen».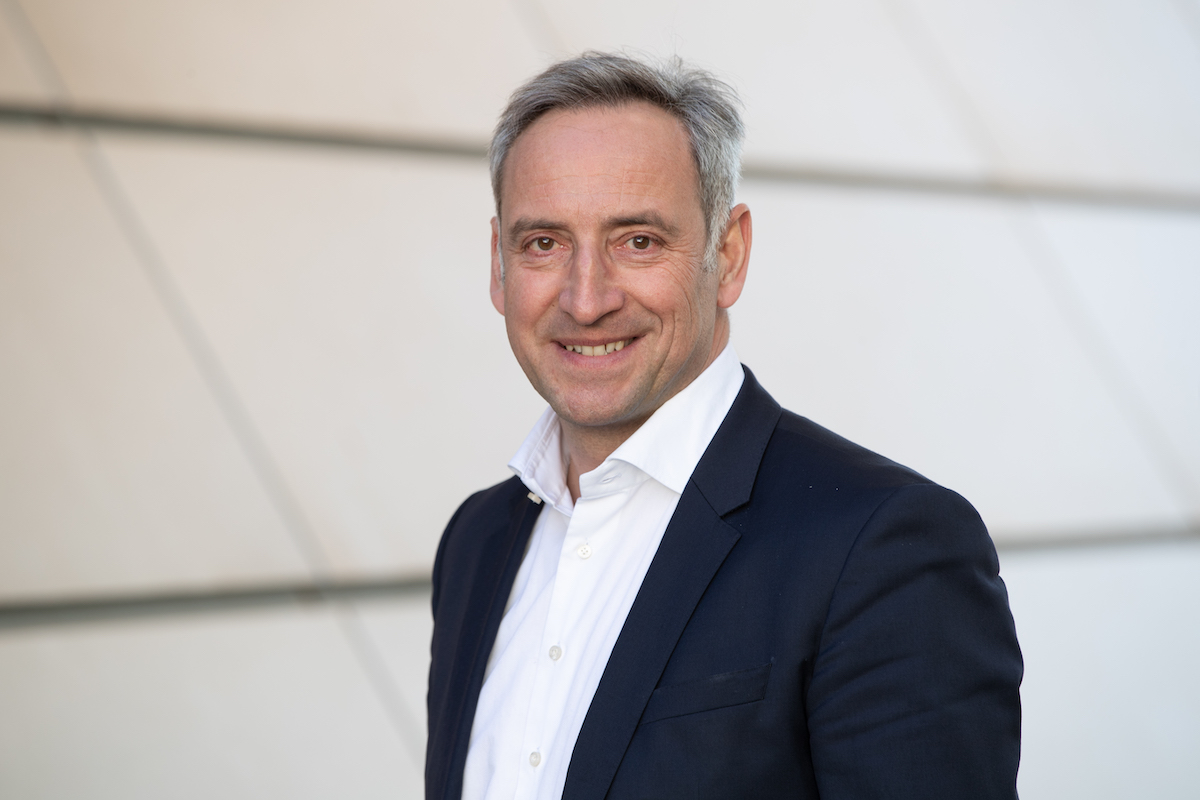 Following the first pilots realized in the last few years, many producers are today starting to develop hydrogen bus projects, also in the framework of the large investments planned within the EU. Which are MAN's projects in this respect?
«For city bus segment our strategy is clear: we are going for pure battery electric applications. We see from now and in the future some constraints, from an economical and ecological point of view, concerning hydrogen: the energy efficiency of fuel cell is one third of the power, with battery we can use two thirds. The main driver of MAN strategy is that we will soon come up with a new battery generation that will allow a range of up to 400 km. This will allow our customers to operate around 90 per cent of their routes on electric power alone. In this context we see no reason for our customers in the public transport business to change between these kinds of technologies then.
Coming to long-haul, we think that hydrogen could be an applicable solution for coaches and intercity services where you need 500 – 600 km range and luggage capacity. Whether BEVs or the use of hydrogen/fuel cells will prevail in long-distance transport also depends on the availability and costs of the respective energy carriers, the development of the charging infrastructure and technological advances».
When the new generation batteries will be available?
«In the next four years».
Lion's City E, from 400 buses/year up
This will be the first full year in series production for the Lion's City E. Which is today the production capacity for the Lion's City E, and which capacity are you targeting in the coming years? Are there countries you are targeting most?
«Now, for the ramp-up year, we have a capacity of 400 e-buses. Then, due to the developments we are seeing in Europe on e-mobility, we will be able to reach up to 2,500 vehicles in our plant in Poland. I think it will be enough up to 2026, then if the volumes of e-buses will grow over 70-80 per cent of the production, we have the potential of investing in order to create more production capacity. Our focus at the moment is in Europe but we are also looking worldwide on how we can adapt our solutions. It is under investigation. One thing is sure: we have no favourite sales country, we are looking to any countries in Europe where there is potential».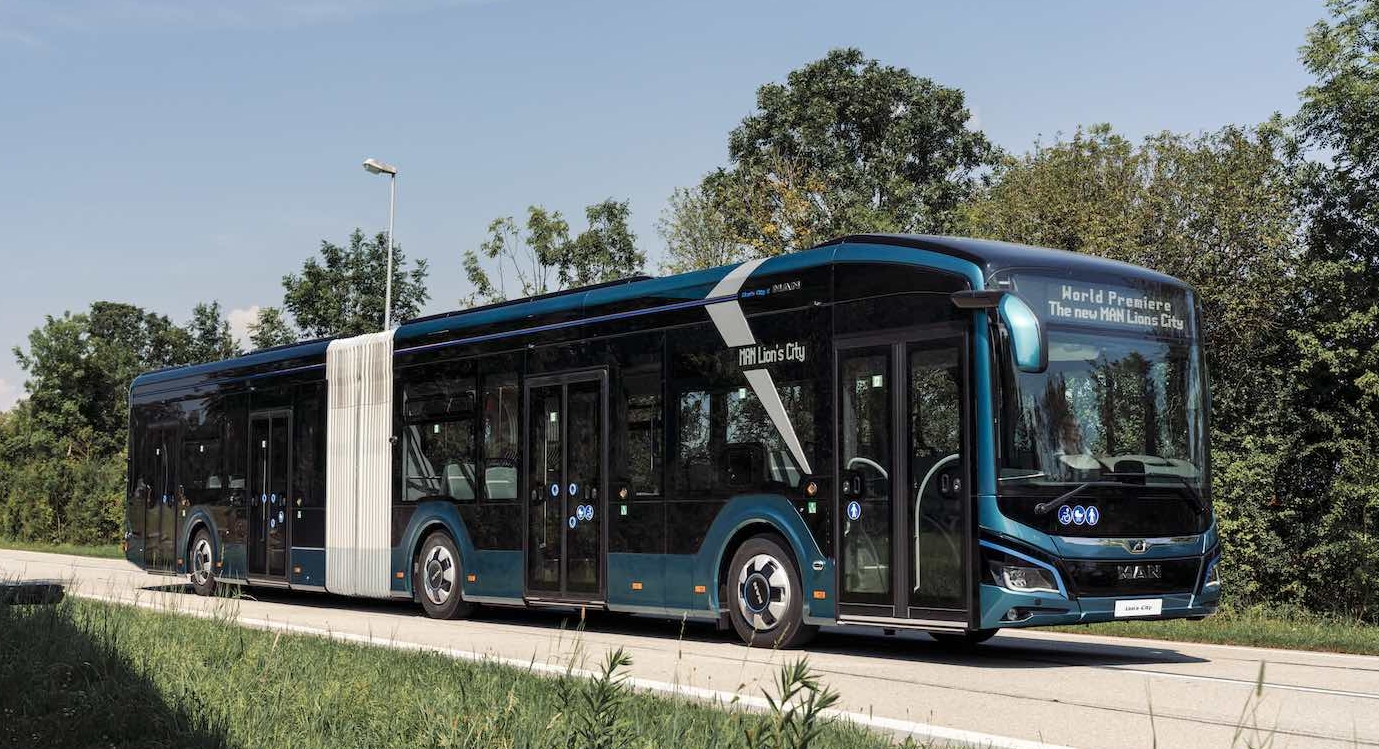 Which are today, in your opinion, the main barriers to e-bus adoption?
«The huge investments that cities are facing are important, and it is necessary that countries and the European government will support cities. Investing on new depots, new routing, and infrastructures is key to ramp up the e-mobility case».
Upfront cost is a key issue for e-bus deployment. Which tools can MAN offer in order to make the purchase affordable? There's a lot of talking about battery leasing…
«From our Volkswagen financing we can offer captive financing, but to be honest at the moment European cities are not so demanding for financial tools. But this could change in the future. We are open to discuss and provide special financing. With regards to leasing, from our tender experience at the moment we have seen no demand for leasing of batteries. But it is a scenario that we could be able to face when there will be demand».
Rudi Kuchta: «We don't see any longer a market for full hybrid buses»
You mentioned that «More than 90 per cent of the MAN city buses from the new generation that have been delivered are equipped with EfficientHybrid technology». We see a clear trend toward mild hybrid application. Do you think this will bring full hybrid applications to be put aside?
«Yes, this was one of the reasons that brought us to develop the MAN EfficientHybrid system both on diesel and on gas engines. After 800 full hybrid buses delivered in Europe we saw that the trend was for mild hybrids (gas or diesel) or pure electric. Today we don't see any longer a market for full hybrids».
MAN electric bus range is powered with an in-house developed traction motor. Is your group ready to keep up with the tradition of MAN as an engine manufacturer, now in the electric powertrain sector?
«Yes, also in the near future we will try to continue with in-house developed components. And even though we will source parts, powertrain optimization such as packaging or battery management will always be key competence and be made within our group».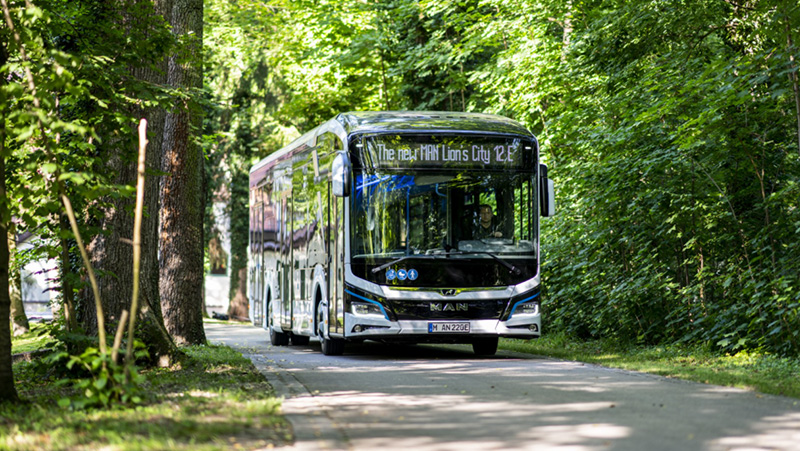 The issue of charging electric buses
MAN is one of very few bus producers in Europe to commercialize an electric bus for depot charging only. Is the option of adding pantograph charging in the future excluded?
«Before we started with the e-bus development, we conducted a customer survey and received the feedback that 80 per cent of operators prefer depot charging. Then we changed our technology, as we had started with pantograph charging. With an eye to the future, we look for solutions useful both for pantograph charging and also for depot charging. Our perspective is to have an inverted or roof-mounted pantograph as additional option for charging in the depot but not within the opportunity standard».
Any previews about MAN's participation at Busworld Europe?
«Under normal circumstances without a pandemic, it would not be a question: for MAN it is a must to be there. It is the main exhibition we have in our business. Anyway and to be honest, in the current situation we are thinking about it. One point is the behaviour of the people: will they really want to come to visit an exhibition this year? Secondly, due to the second Covid wave and the difficulties especially in the coach market we are facing economic challenges, therefore we could need to take decisions we haven't foreseen. Anyhow, we still have to review this internally».
The Covid-crisis will have serious financial consequences on companies' balance sheets. In recent months there has been talks of the acquisition of one of your competitors by a Chinese group and. An important spin-off has been officially announced a few days ago. Do you think that a new season has begun in the transport sector? Are we about to witness upheavals in terms of industrial balances?
«MAN Truck & Bus is a company of TRATON SE. Within the Group we build upon our strong base by further expanding our brands' presence and utilizing our strong network of strategic partners to access all major profit pools. At MAN our target is to further focus on our customers' needs and to make our business significantly more profitable in the long run. With a view to our products and solutions, the future focus will also be on alternative drive systems, digitization and automation».