Saga Tenix – NORCE: a platform to predict electric bus range in given conditions
To what extent weather and heating have consequences on electric bus range? It's the subject of a research by Saga Tenix and the research institute NORCE, based on 30,000 bus departures operated by Norgesbuss, in Norway. Bergen-based company Saga Tenix AS, provider of electric bus telematics services (it has for instance delivered the IT solutions to […]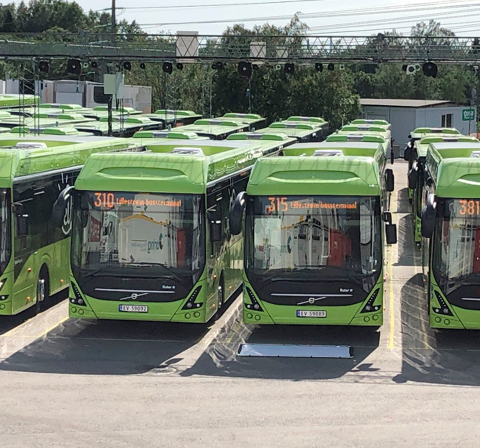 To what extent weather and heating have consequences on electric bus range? It's the subject of a research by Saga Tenix and the research institute NORCE, based on 30,000 bus departures operated by Norgesbuss, in Norway.
Bergen-based company Saga Tenix AS, provider of electric bus telematics services (it has for instance delivered the IT solutions to Keolis EV fleet in Bergen), has recently raised €1.5 million from Norway's largest VC fund, Idekapital. The money «will be spent on building the organization and growing further into the European and International telematics markets», it is released.
At an outdoor temperature of around 18 degrees an electric bus can run 50 percent longer than at 0 degrees

Bjørnar Jensen, researcher at NORCE
Saga Tenix – NORCE, a research on electric bus performances
Saga Tenix has carried out analyzes in a collaborative project with NORCE, a leading Norwegian research institute. Such analysis is based on 30,000 bus departures on a route between Grorud in Oslo and Nesåsen in Lørenskog, operated by Norgesbuss, over a period of one year and two months.
The results? «We can help strengthen both operational reliabilities, planning and the use of resources for the bus companies. We can do this by including parameters such as temperature and driving, topography and passenger numbers, into models that calculate power consumption. In addition, advanced data analysis can identify further points for improvement, such as preheating buses, and battery monitoring that can give a signal when charging is interrupted», says NORCE researcher Bjørnar Jensen.
At 18 degrees, up 50% longer range than at 0 degrees
The results so far show that both the outdoor temperature, the temperature inside the bus at start-up – as well as the altitude profile on the route – can significantly affect power consumption. «At an outdoor temperature of around 18 degrees, for example, an electric bus can run 50 percent longer than at 0 degrees», Jensen says.
Using a heater in the bus can result in up to 50 percent extra consumption to heat a cold bus. Preheating can provide better range and better utilization of resources, the results show.
«Based on the results, it is possible to predict variations in electricity consumption, and how the bus companies can streamline operations, so that they do not run with more buses than they need. In addition, it is possible to reduce the risk of unwanted incidents on the routes, such as by ensuring that there is enough power on the battery for the entire driving time», Jensen points out.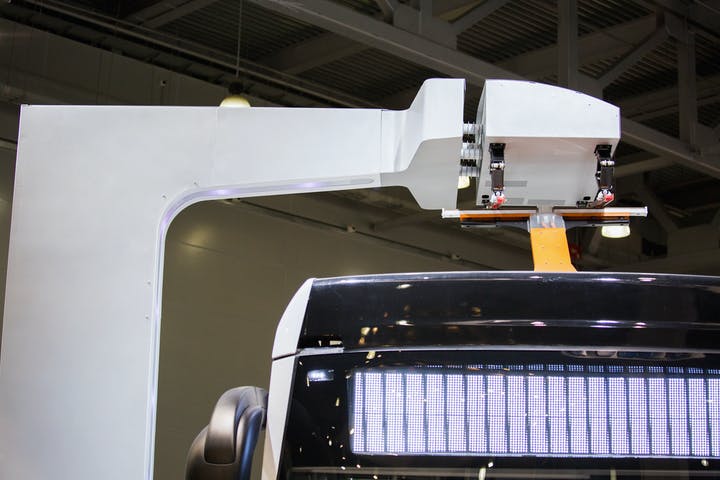 Machine learning applied at electric bus telematics
Saga Tenix and NORCE can calculate expected consumption on a route with a given topography and more parameters if needed: Jensen says that «this makes it possible to optimize the grid, by estimating expected consumption on different routes and combinations of routes».
«Tenix Predict is a machine learning model product that bus operators can use to operate electric buses in a more effective and secure way. Data from buses and additional components has played an increasing part the last years, but with operations of electric buses, data is essential. The platform also contribute to design the routes or the entire route network», says Saga Tenix's CEO Eriksen Jacobsen.
He adds: «We at Saga Tenix always have a strong focus on research, especially data and IT. New research-based knowledge will always be important to us, and the collaboration with NORCE contributes to us achieving our goals. We are dedicated to delivering solutions of the highest possible quality to the public transport sector, which not only benefits our customers, but which will also help to promote the use of electric buses».