CAVForth autonomous bus service launched in Scotland with Alexander Dennis Enviro200AV fleet
The Scottish Transport Minister Kevin Stewart has launched the CAVForth autonomous bus service across the Forth Road Bridge near Edinburgh. The project is one of the most ambitious and complex autonomous bus trials worldwide, and is led by Fusion Processing in cooperation with project partners Stagecoach, Transport Scotland, Alexander Dennis, Edinburgh Napier University and Bristol […]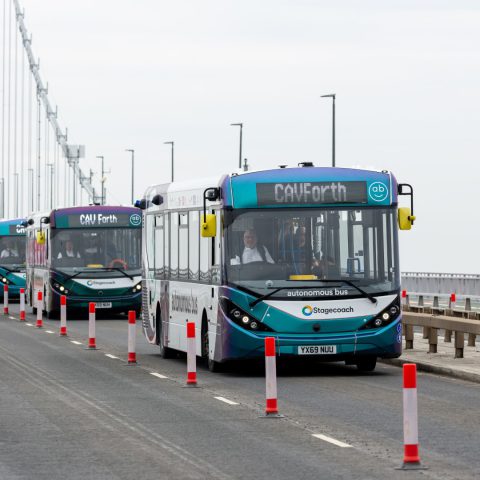 The Scottish Transport Minister Kevin Stewart has launched the CAVForth autonomous bus service across the Forth Road Bridge near Edinburgh.
The project is one of the most ambitious and complex autonomous bus trials worldwide, and is led by Fusion Processing in cooperation with project partners Stagecoach, Transport Scotland, Alexander Dennis, Edinburgh Napier University and Bristol Robotics Laboratory. It is co-funded by the UK Government's Centre for Connected and Autonomous Vehicles.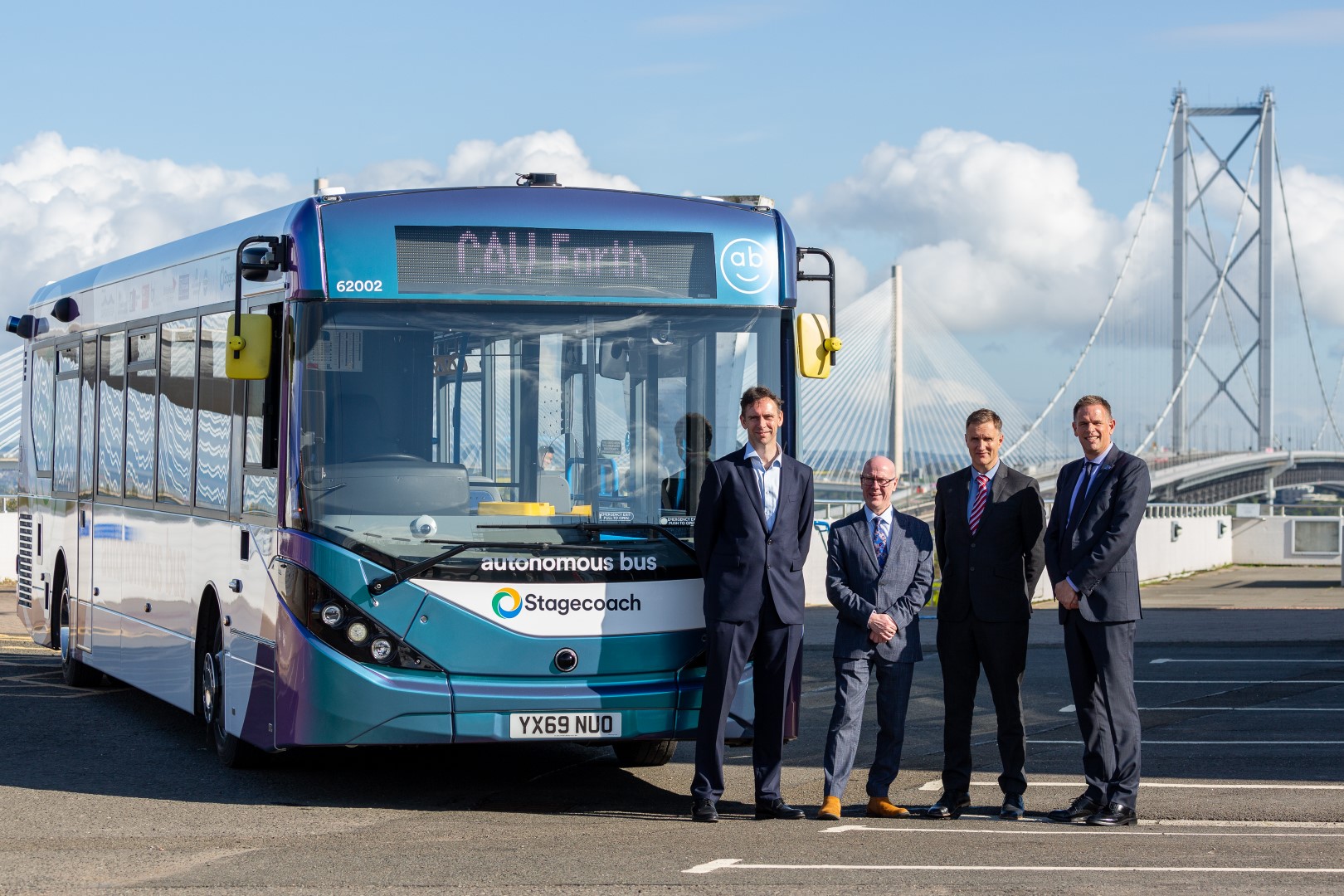 CAVForth autonomous bus project in Scotland
The project's fleet of five Alexander Dennis Enviro200AV autonomous buses will operate a scheduled passenger service seven days a week on Stagecoach's new AB1 route from 15th May 2023. The buses will depart Ferrytoll Park & Ride in Fife for Edinburgh Park interchange every 30 minutes. The 14-mile route crosses the Forth Road Bridge and includes a range of complex traffic manoeuvres such as roundabouts, traffic lights, and 'weaving' motorway lane changes. The vehicles will travel in mixed traffic up to 50mph.
The new AB1 service provides the first direct public transport link between Fife and the business parks and retail outlets at Edinburgh Park, and has the capacity to carry up to 10,000 passengers per week. Stagecoach's normal bus fares apply.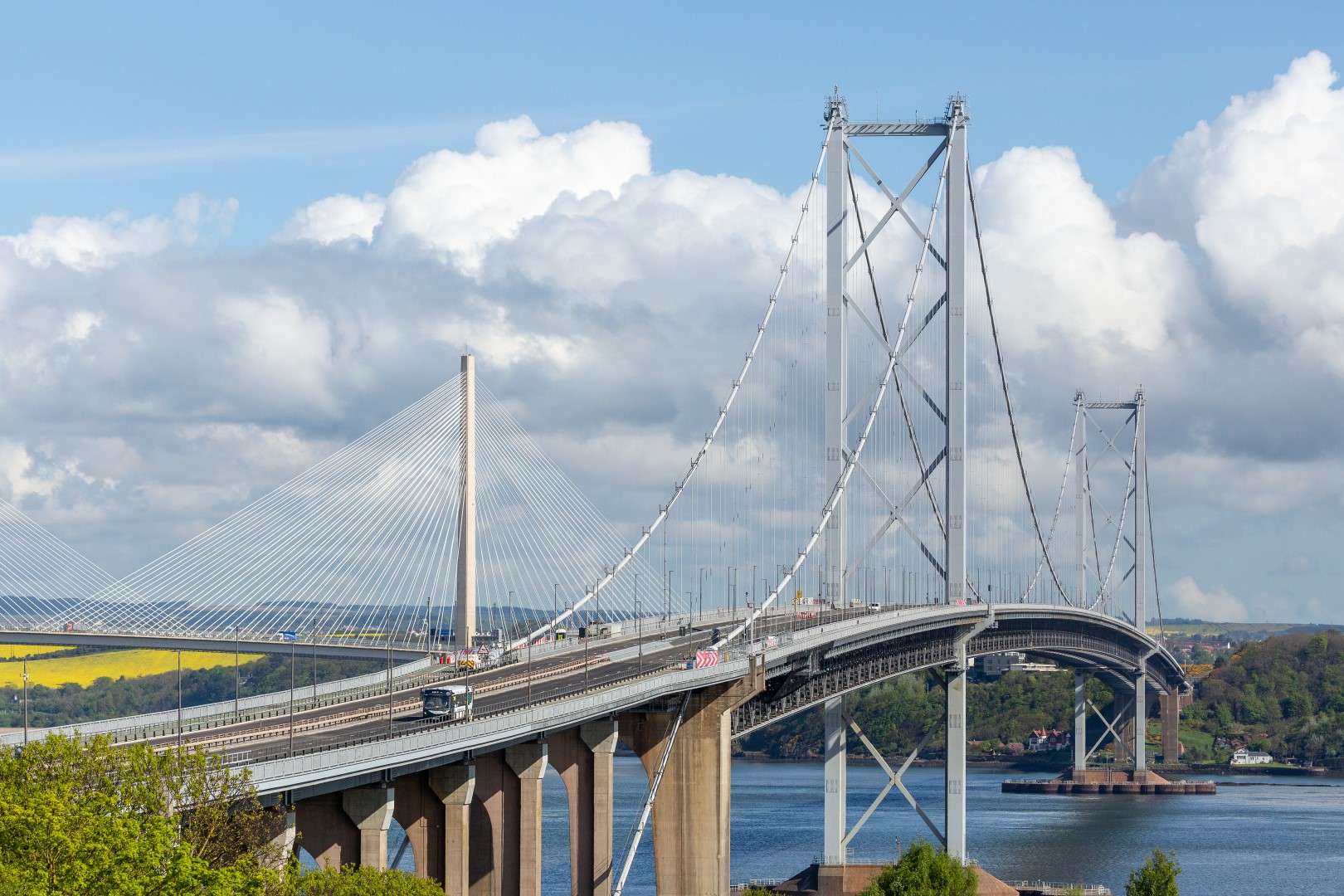 Fusion processing providing autonomous drive system
The Alexander Dennis Enviro200AV buses are derived from the manufacturer's standard Enviro200 single decker. The buses use Fusion Processing's autonomous drive system, CAVStar, which utilises data from a suite of state-of-the-art sensors including cameras, LiDAR and radar together with artificial intelligence processing to deliver optimum efficiency throughout the journey, in all traffic conditions. In addition, receiving information directly from traffic light systems enables the bus to plan its speed to run smoothly from one green light to the next.
CAVForth operates at the highest level of autonomous vehicle technology currently permissible on public roads, SAE Level 4, requiring the buses to retain a safety driver.
20 autonomous bus professionals have been recruited from Stagecoach East Scotland's existing driving team. To support the project's extensive research on passenger and public acceptance of autonomous vehicle technology, a second autonomous bus professional will act as bus captain, moving freely around the vehicle to engage with customers.
"A step change in the operation of autonomous commercial vehicles on public roads"
Jim Hutchinson, Fusion Processing CEO, said: "CAVForth is an exciting showcase of how our CAVstar Automated Drive System can safely operate in a very complex driving environment. This pilot is globally significant and marks a step change in the operation of autonomous commercial vehicles on public roads."
Paul Davies, Alexander Dennis President & Managing Director, said: "Our participation in this exciting project is testament to the great expertise of our engineering team, who continue to lead technology development for tomorrow's mobility, and the technology leadership of British bus manufacturing. We look forward to gaining further experience through CAVForth and continuing to develop this promising technology so that it can benefit our customers and open international opportunities for us."
Ray O'Toole, Executive Chairman for Stagecoach, said: "This is an incredibly exciting time, and we are delighted to see the hard work of all partners involved, pay off on the official launch by Scottish Transport Minister, Kevin Stewart. We are proud to be at the forefront of transport innovation with this project, marking a significant milestone for public transport and we look forward to welcoming our customers on board from Monday."
Professor Nick Antonopoulos, Deputy Vice Chancellor and Vice Principal of Research & Innovation at Edinburgh Napier University, said: "CAVForth is a world-leading project, and one we are proud to be involved in. Automation offers an opportunity to transform the ways we get around in years to come, while improving safety and reducing energy consumption. As this trial gets underway, we look forward to contributing Edinburgh Napier University's transport research expertise to understand more about the passenger experience on the AB1 service."
Anthony Pipe, Professor of Robotics and Autonomous Systems at the Bristol Robotics Laboratory, said: "Bristol Robotics Laboratory is very proud to be involved in this ground-breaking project, which is taking a world-lead on advanced automation for the public service vehicle sector. The short-term benefits of vehicle autonomy in providing safer and more energy efficient travel will be illustrated by this project and, in the longer term, we believe that it will contribute significantly to transformations in the way we achieve mobility in our society."