Skoda Group to offer bus repowering service with pepper motion retrofit technology
Škoda Group signed a memorandum of understanding with retrofit specialist pepper motion GmbH. Following the agreement, the Czech group will include in its offering the service of repowering buses via pepper motion's technology. Škoda's partnership and its strong expansion strategy affords pepper broader access to various markets, including Eastern Europe and Southeast Europe. Furthermore, it […]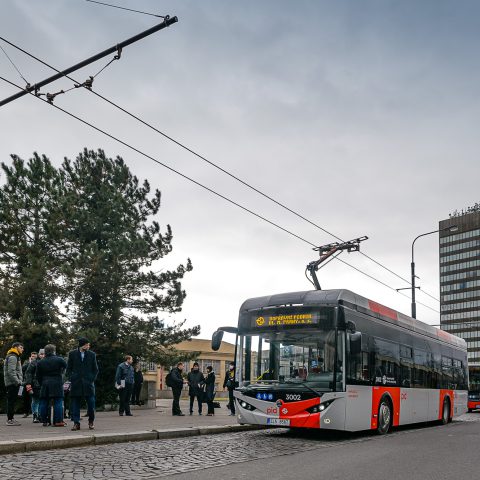 Škoda Group signed a memorandum of understanding with retrofit specialist pepper motion GmbH. Following the agreement, the Czech group will include in its offering the service of repowering buses via pepper motion's technology.
Škoda's partnership and its strong expansion strategy affords pepper broader access to various markets, including Eastern Europe and Southeast Europe. Furthermore, it grants exclusivity in terms of its services for example in the Czech Republic, Bulgaria, or Finland.
Skoda – pepper motion agreement for repowering of buses
One of pepper motion core products is the etrofit kit, used to convert diesel buses and trucks to electric vehicles. Compared with a new diesel bus, a bus retrofitted by pepper saves around 70 tons of carbon emissions per year, pepper motion says.
"As our partner, pepper will work with us in future to convert diesel buses to clean e-buses. I'm delighted that we can now offer this service in addition to the upgrading of trolleybuses with new battery technology. It provides a new option to customers and regions that prefer retrofitting due, for instance, to financial constraints," says Tanya Altmann, President Bus Mobility, Škoda Group.
"Sustainable environmental conservation and climate change mitigation are key pillars of our overall corporate action, as are resource and energy efficiency. Through our production-ready retrofitting solutions, we are actively contributing to reducing road traffic emissions on the way to the major objective of zero emissions and carbon neutrality," explains Andreas Hager, CEO of pepper motion GmbH. "Our new partner Škoda sees itself as a complete system supplier for urban mobility solutions. This perfectly complements pepper's strategy of offering our customers entire ecosystems for electromobility of the future in the local public transport and transport sectors – making the drive-system transformation feasible and affordable," adds Hager.