Solaris got its largest single order for hydrogen buses from Rostock region, Germany
Rebus Regionalbus Rostock, a transportation company based in Güstrow, Germany, has placed an order for 52 Solaris Urbino hydrogen buses. The order includes five articulated models and represents the largest single order for hydrogen fuel cell vehicles from Solaris to date. The contract, announced on 20 April, is expected to be fulfilled by the end […]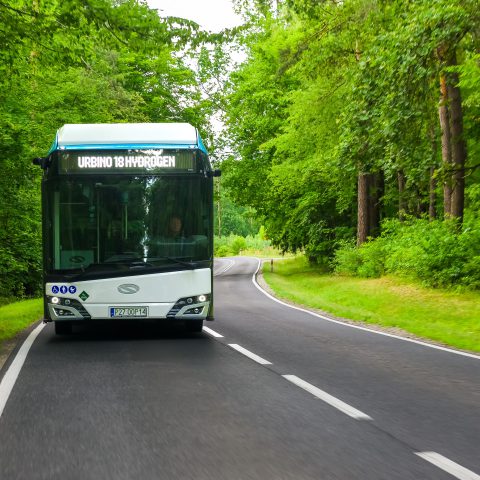 Rebus Regionalbus Rostock, a transportation company based in Güstrow, Germany, has placed an order for 52 Solaris Urbino hydrogen buses. The order includes five articulated models and represents the largest single order for hydrogen fuel cell vehicles from Solaris to date. The contract, announced on 20 April, is expected to be fulfilled by the end of 2024.
According to the regional government, public transportation in Rostock County, north of Berlin, is to be based on hydrogen mobility in the coming years.
Solaris Urbino hydrogen for Rostock
Until now, Solaris has already delivered more than 100 hydrogen Urbino units to transport operators from Italy (with SASA Bolzano as first orderer), Germany, the Netherlands, Sweden and Poland. Further 100 hydrogen units are in the production process. The articulated version of Solaris hydrogen bus, which was also on order from Regionalbus Rostock, is the latest model in Solaris' portfolio. The Urbino 18 hydrogen had a launch in September 2022.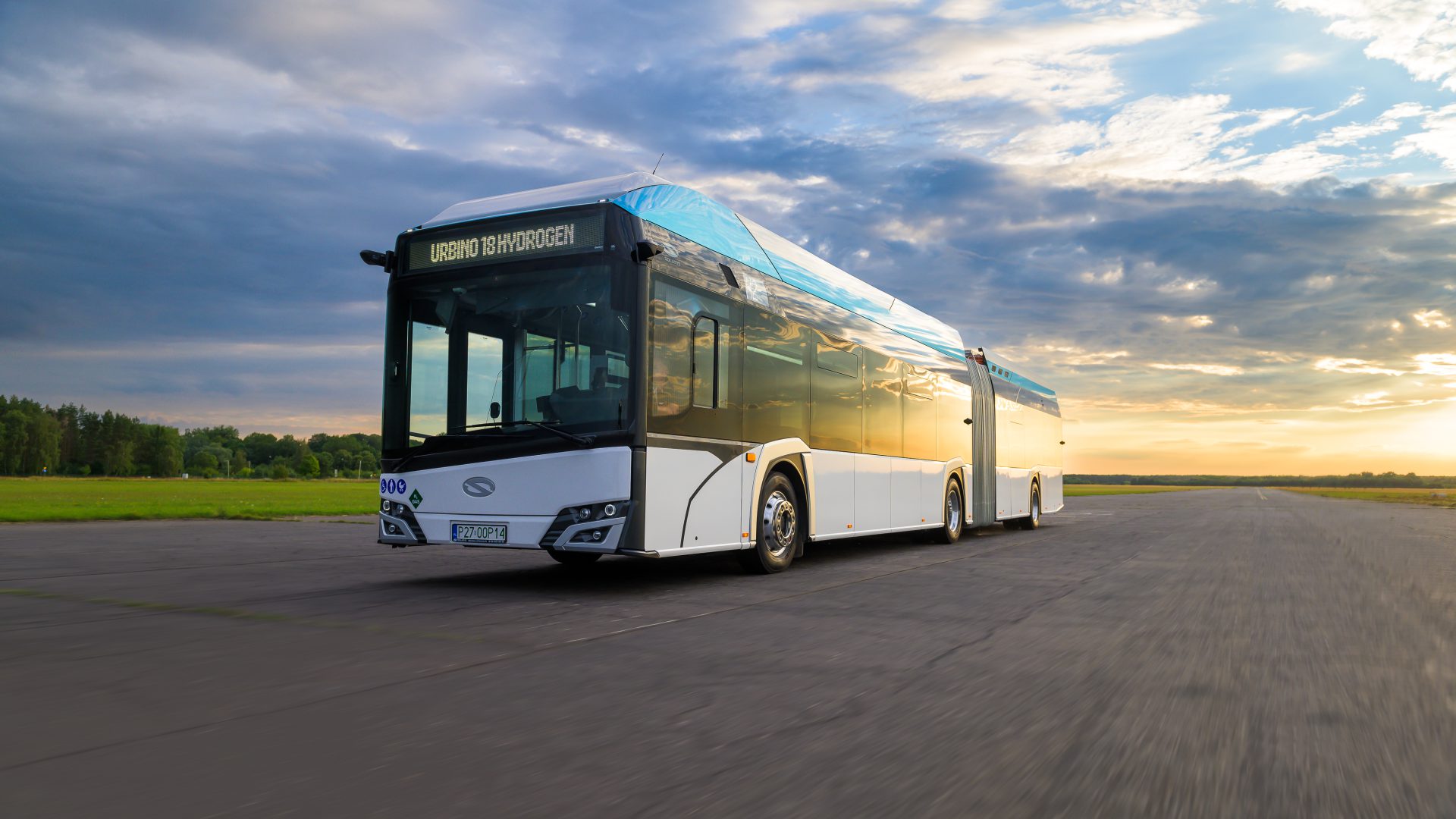 Ultra-modern hydrogen fuel cell units will be installed in both ordered bus models – 70 kW in the 12-meter version, and 100 kW in the articulated model. The hydrogen Solaris buses will be equipped with a Solaris High Power traction battery, the task of which will be to support the fuel cell in moments of peak power demand. The driving unit of the vehicles will be an electric central motor with a power of (respectively) 160 and 240 kW. The ordered Urbino hydrogen will also be equipped with a heat pump.
Along with the new buses, two hydrogen refueling stations will be built at two depots in Güstrow and Bad Doberan. The carrier's goal is to operate local public transportation based on hydrogen technology.
"Solaris has the widest range of zero-emission vehicles of any manufacturer in Europe. This, combined with our years of experience, provides great support for our customers in the process of transitioning to zero-emission public transportation. We believe that the future of this transformation lies in the synergy of different technologies. In this particular case, it was hydrogen that proved to be the best possible solution. I'm glad that Solaris hydrogen buses will soon become a symbol of sustainable mobility in the Rostock region", says Javier Iriarte, CEO of Solaris Bus & Coach since beginning 2023.