Following two years of web activities, Sustainable Bus is ready to debut in the 'magazine' shape. Two issues will be published in 2020: one is now out, the second will be released in September. This new initiative does not, of course, mean an interruption or a drop in activity on www.sustainable-bus.com, which, on the contrary, will continue more intensely than before.
The two channels will work side by side on parallel paths aimed at providing the market and public transport stakeholders with an increasingly valid tool to interpret the evolving scenarios of public transport.
What is more, on Sustainable Bus Magazine, which is freely available, is published a portfolio of all the electric buses available on European market, including battery-electric, hybrid, fuel cell and trolleybuses.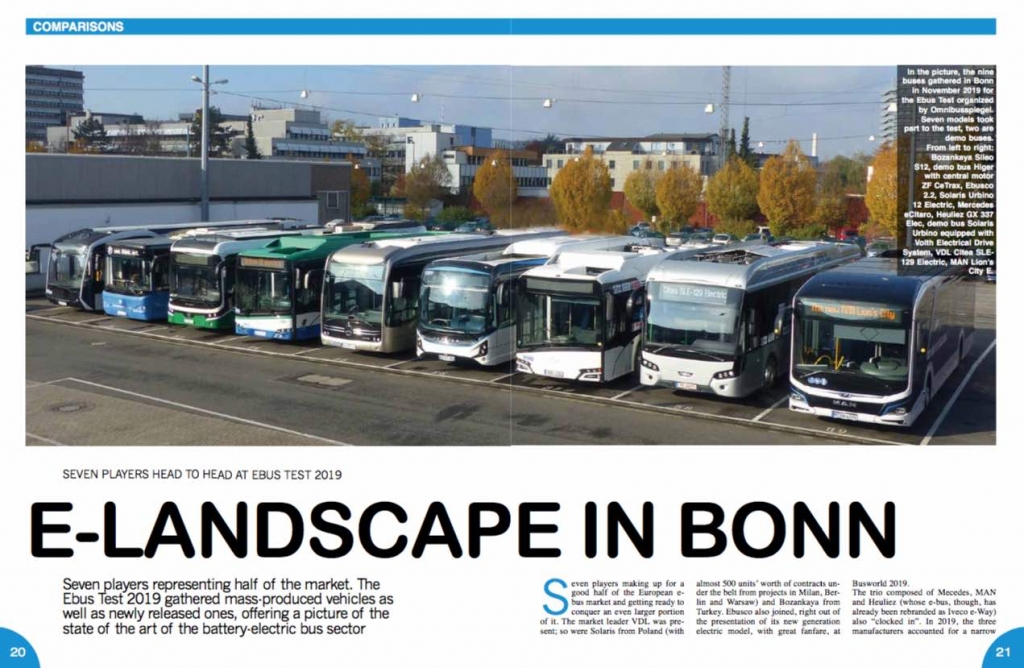 Sustainable Bus magazine, an in-depth approach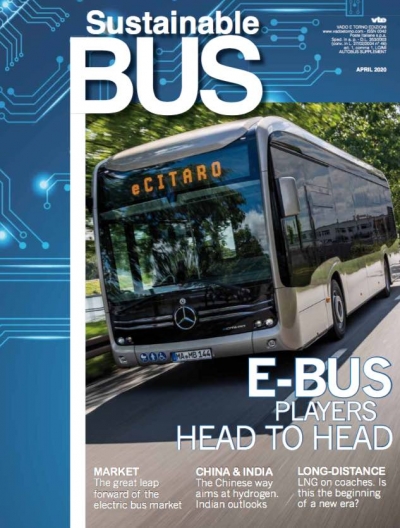 What is important to point out is that Sustainable Bus Magazine is meant to be a totally different tool than theebsite.
While the website is focused on the daily news coming from the market, with an always-updated approach, Sustainable Bus Magazine will be the perfect place for an in-depth approach, covering technical analysis, reports on market trends, interviews with main stakeholders and everything is involved in such a stimulating and fast-growing sector.
Of course it will be physically available on the main European exhibition.
And, in the meanwhile, it'll be available on the internet through a webreader.
Sustainable Bus magazine, focus on public transport and sustainability
Launched in spring 2018, Sustainable Bus was at that date, and still is today, the only international media fully focused on clean buses and sustainability in the field of public transport. It saw the light in a specific historical and sociological framework. Urbanization and climate change are global challenges that ask public transport to change attitude. Public transportation is heading toward a transition that implicates a new paradigma.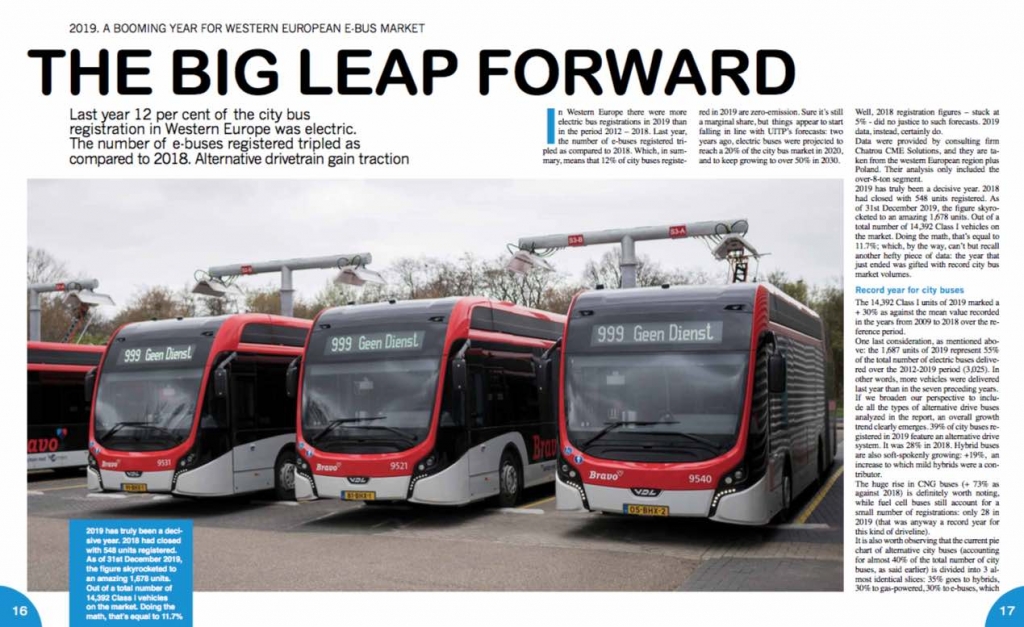 Since the first days our team has been dedicating attention to product news, tenders, experiences, case studies, market trends, international exhibitions and congresses. The first article was published on April 2018. To date, a total of 842 articles have been published on www.sustainable-bus.com. Telling about sustainability in public transport is our mission. The magazine will be a perfect tool to widen our approach.