Switch EiV22, the first Indian electric double-decker, delivered in Mumbai and Hyderabad
by Usha Praveen Switch Mobility has launched India's first iconic double-decker bus Switch EiV22 with fully electric drivetrain (announced in mid 2022). The first set of deliveries (in mid February 2023) is part of the 200 electric double decker buses ordered by Brihanmumbai Electric Supply and Transport (BEST) in Mumbai. Other units were flagged off […]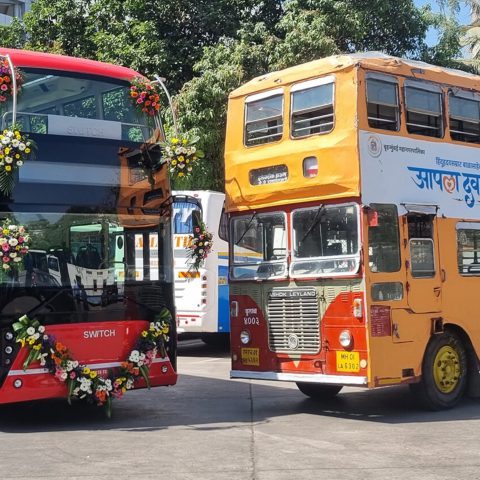 by Usha Praveen
Switch Mobility has launched India's first iconic double-decker bus Switch EiV22 with fully electric drivetrain (announced in mid 2022). The first set of deliveries (in mid February 2023) is part of the 200 electric double decker buses ordered by Brihanmumbai Electric Supply and Transport (BEST) in Mumbai. Other units were flagged off in Hyderabad.
Designed, developed and manufactured in India using Switch's global expertise in electric buses, and is equipped with the latest technology and features a lightweight rollover compliant bus body. See our interview with the group Chief Marketing & Sustainability Officer, Peter Freedman on the reasons of importance of Indian market for Switch Mobility.
Switch EiV22 delivered in India
Switch EiV22 EV is built for 65 seated passengers' capacity. It has two staircases and an emergency door including a step inside the cabin to discover premium interior design. It features latest AC technology with effective cooling to suit all hot climate environment with air purifiers, extra-wide front and rear doors. The model meets to the highest safety standards and AIS 038 safety regulations with the latest Fire Detection System (FDAS/FDSS) to alert vehicle occupants in case of thermal event.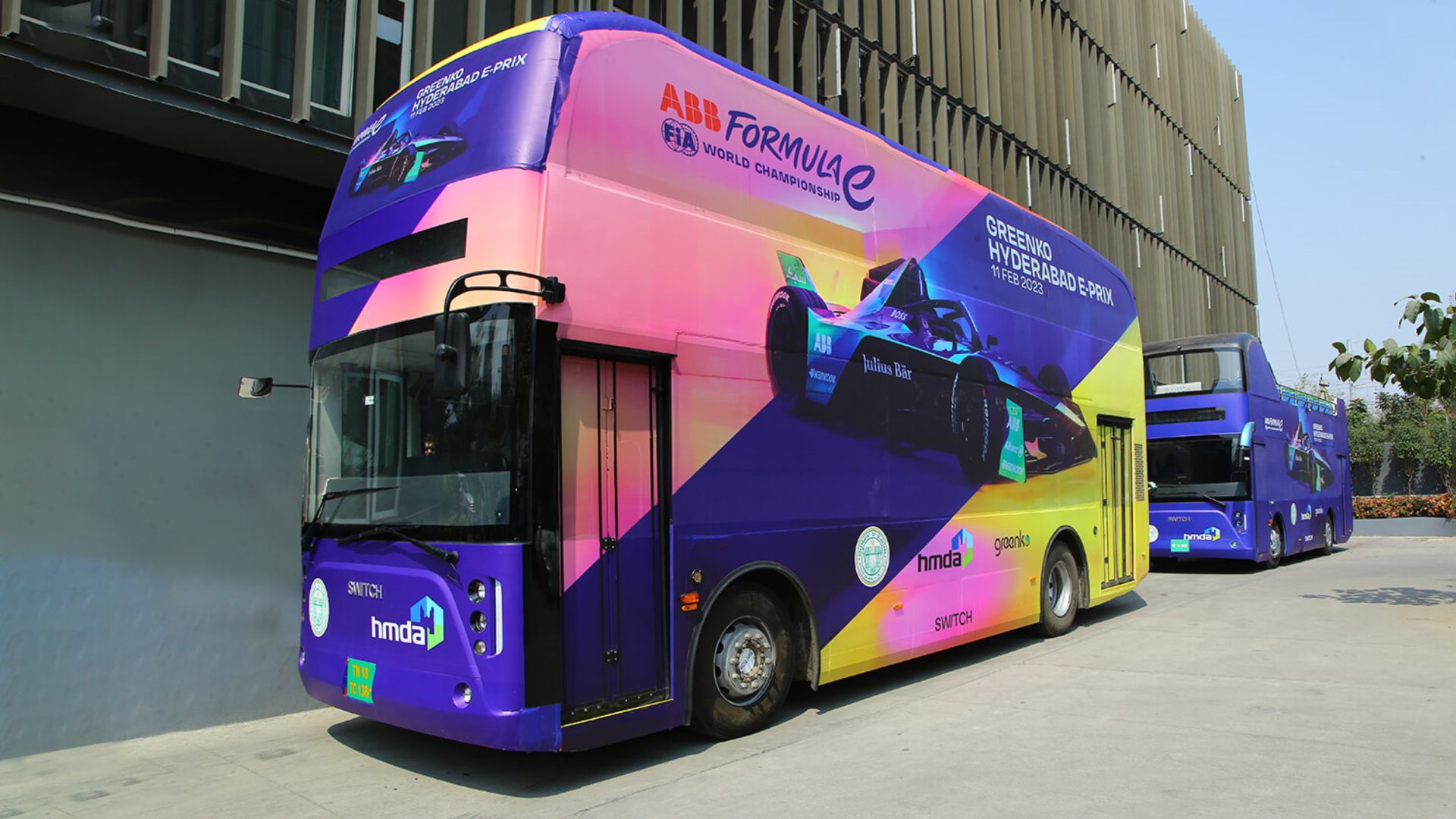 The EV double-decker bus is embedded with proprietary solutions including 'SWITCH iON' to enable remote, real-time diagnostics and monitoring as well as world-class digital battery management tools. It is powered by a 231-kWh capacity, 2-string, liquid-cooled, higher density NMC chemistry battery pack.
This enables the Switch EiV 22 to have a range of up to 250km in a day, according to the OEM. Time of charging is 1.5 to 3.0 hours.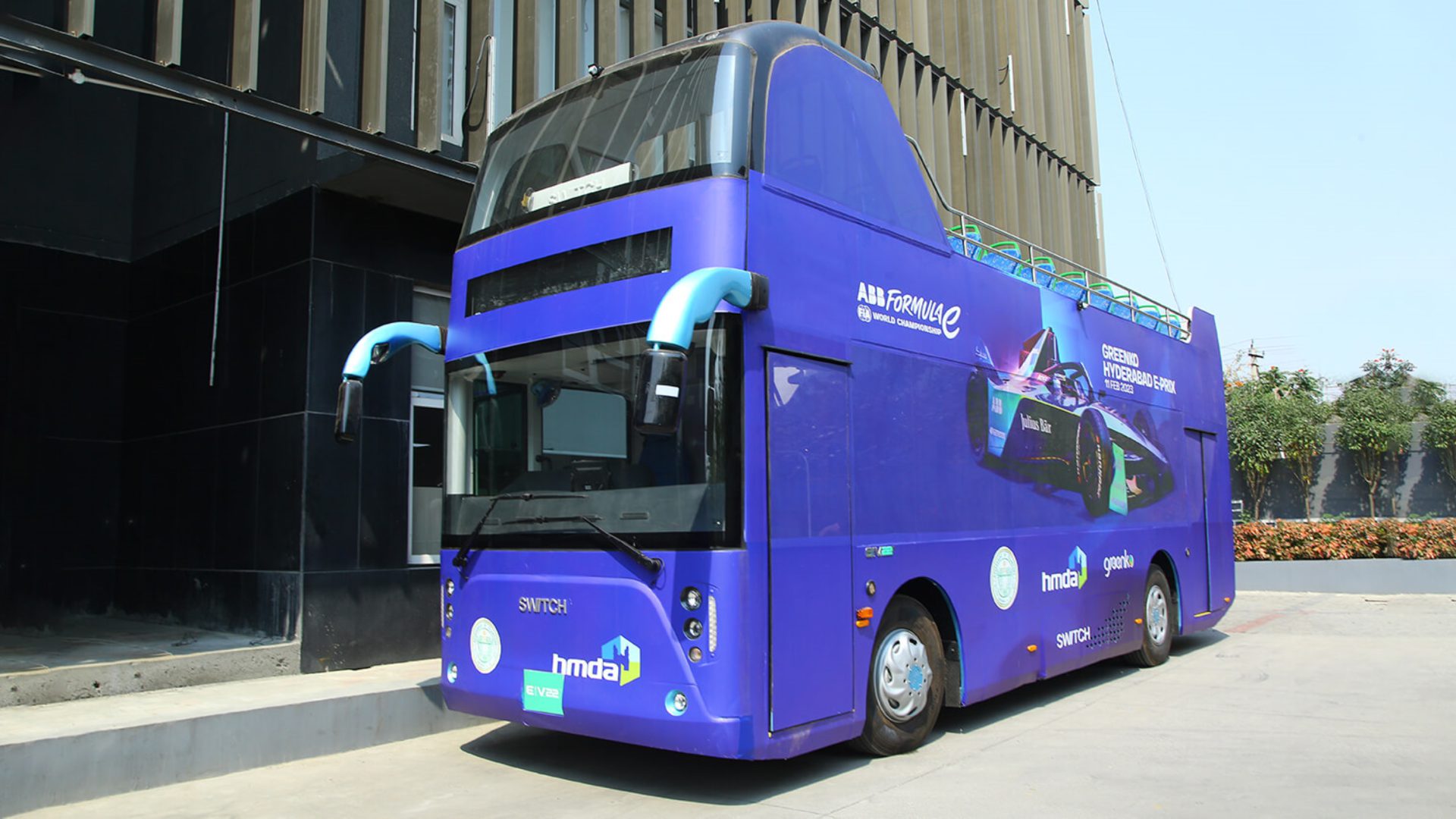 Vehicle length is 9.8 m fitted with permanent magnetic synchronous AC Motor with 235 KW peak output (140 kW continuous), 3.100 Nm peak torque. Front weveller suspension & rear air suspension with disc brakes at front & drum at rear are other figures of the Switch EiV22.
This electric double decker bus has been developed to serve as an ideal solution for urban commuting, as they occupy less road, terminal and depot floor space per seated passenger.