New huge e-bus tender in India: 4,675 e-buses to be procured
New huge and centralized tender for e-buses launched in India. State-owned Convergence Energy Services Ltd (CESL) has issued a procurement for 4,675 electric buses worth Rs 5,000 crore (the second tender under the National Electric Bus Programme (NEBP), as mentioned on a company statement covered by Indiatimes. That recalls that "this is the third tender […]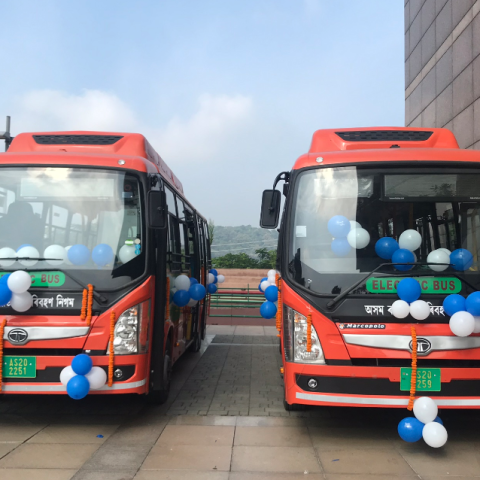 New huge and centralized tender for e-buses launched in India. State-owned Convergence Energy Services Ltd (CESL) has issued a procurement for 4,675 electric buses worth Rs 5,000 crore (the second tender under the National Electric Bus Programme (NEBP), as mentioned on a company statement covered by Indiatimes. That recalls that "this is the third tender for electric buses following the 'Grand Challenge' tender of 5,450 e-buses that catalyzed this business and a recently concluded tender for 6,465 e-buses".
It is worth mentioning that recently Reutes reported, based on banking, industry and government sources, that "Indian banks are reluctant to lend to electric-bus makers". The consequences are easy to guess: "The lack of funding is limiting the ability of e-bus makers to participate in federal government tenders to supply to states".
India, the Grand Challenge for e-bus deployment
In January 2022, in fact, the Convergence Energy Services Limited (CESL) issued a tender to request the provision of a total of 5,450 e-buses for the cities of Delhi, Calcutta, Surat, Bengaluru, and Hyderabad. While the lot sizes of each city ranged from 150 to 1,500 e-buses each, by combining their purchasing power, the cities were able to secure record low prices based on the large total quantity aggregated. The price difference was 7-48% lower than other bids for e-buses in India received over the last 12-18 months and the tender set a new standard for future pricing in the country, as explained in a content written by TUMI E-Bus Mission for Sustainable Bus.
The Grand Challenge is an initiative led by The Convergence Energy Services Limited (CESL) upon nomination by the Department of Heavy Industries, the apex body for the promotion of Electric Vehicles in India. It was launched under the e-Sawaari: India Electric Bus Coalition[4], a coalition of the federal, state, and city-level government agencies, transit service providers, original equipment manufacturers (OEMs), financing institutions, and ancillary service providers to share knowledge and their learnings on e-bus adoption in India.
The business model is the following: the buses "will be owned and maintained by service providers for a period of 10 & 12 years, whilst being operated by State Transport Corporations".