A purpose-built depot for Munich electric bus fleet. Hybrid.M to host Ekoenergetyka charging spots
The electrification of Munich bus fleet asks for a purpose-built depot, where up to 200 electric buses will find their recovery place. The brand new depot, named Hybrid.M, will be managed by Stadtwerke München GmbH (SWM) and Münchner Verkehrsgesellschaft mbh (MVG). The tender for the charging infrastructures has been won by the Polish provider Ekoenergetyka, which […]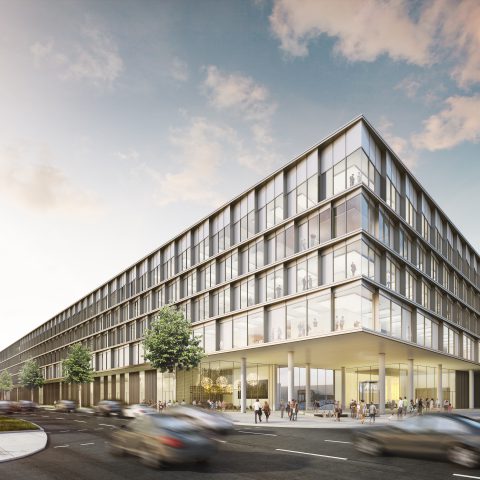 The electrification of Munich bus fleet asks for a purpose-built depot, where up to 200 electric buses will find their recovery place. The brand new depot, named Hybrid.M, will be managed by Stadtwerke München GmbH (SWM) and Münchner Verkehrsgesellschaft mbh (MVG). The tender for the charging infrastructures has been won by the Polish provider Ekoenergetyka, which will also provide 56 stations liquid-cooled.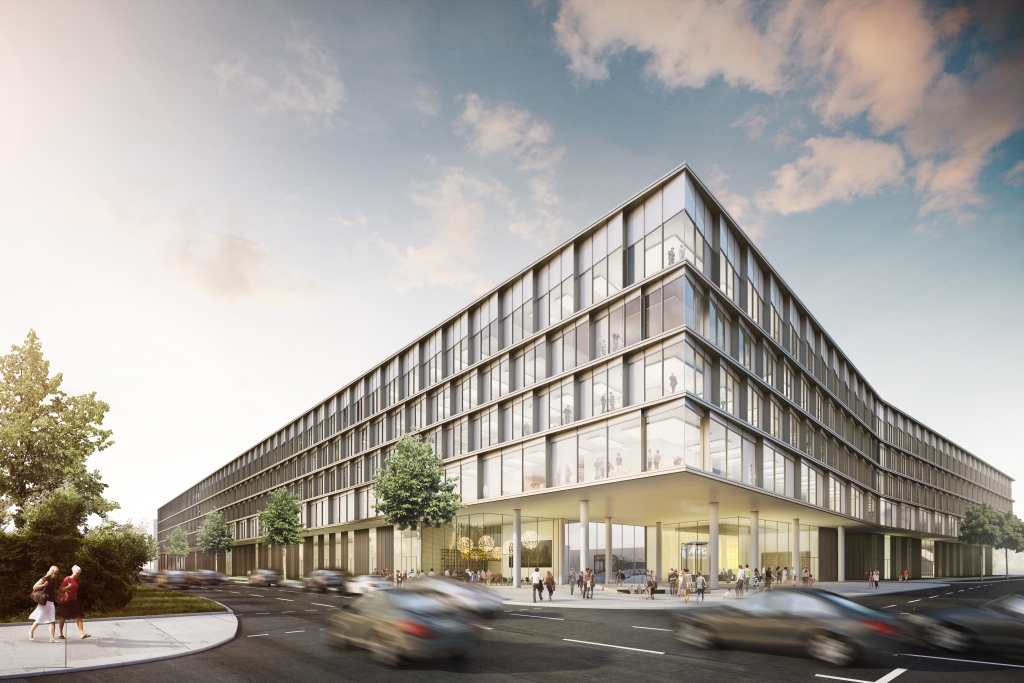 Hybrid-M, in Munich a depot for zero emission buses
The German public transport operator is building a completely new bus depot at München-Moosach that will manage 200 electric buses. The modern building complex, called Hybrid-M and designed by JSWD Architekten, will consist of, among others, an underground depot hall with charging stations and office rooms on the upper floors. The depot will cover approximately 36 hectares piece of land and will be approximately 25 meters high.
Ekoenergetyka points out that they'll be in charge of installing 56 charging stations of 150 kW each. The power electronics will be liquid cooled. The waste heat generated by the devices will be retrieved as one of the sources for heating the building.
Munich depot for electric buses ready in 2021
Ekoenergetyka explains that 200A CCS Combo 2 connettors will be distributed in the depot. In order to start charging the bus, the driver will use the interface to select a specific charging station. The connector will be fed automatically from a ceiling reel, directly to the bus, Ekoenegetyka highlights. To implement the project, the Polish company chose the German partner WISAG Elektrotechnik Bayern. It will be responsible for the electrical part of the project – supply and installation of cables and construction of a transformer station. The companies have previously cooperated in the implementation of a project for VHH Hamburg, that has already ordered 26 ebuses from Mercedes.
The beginning of this new work will start in April 2020 and the entire infrastructure will be launched by January 2021, still according to Ekoenergetyka.
Munich to buy 40 electric buses
Last year Stadtwerke München (SWM) announced the procurement of 40 electric buses for the city's transit operator MVG. The first order has been placed to Ebusco. The Dutch company will provide its new generation Ebusco 2.2 in four units. Also two articulated electric buses will be delivered from Mercedes: they'll be the first eCitaro 18 articulated.
The Vice-President of Ecoenergetyka-Polska, Maciej Wojeński, said, with regards to the awarding of the contract for charging infrastructures in the new electric bus depot in Munich: «This is another very large project in Germany. The charging stations will not only supply electric buses with power but will also become an alternative heating source for the Hybrid-M complex, which is an innovative solution, even on a global scale. We are glad that more and more operators approach the electrification of vehicle fleets comprehensively, creating from scratch infrastructures adapted to operating electric buses».