The Mercedes eCitaro has deserved the "Blue Angel" environmental label
The Mercedes eCitaro has deserved the "Blue Angel" environmental label. What is more, it's the first fully-electric city bus entitled to bear this label, that will be displayed on the three vehicles in delivery in Jena for Jenaer Nahverkehr. "Blue Angel" has been for over 40 years the German government's environmental label and it is awarded […]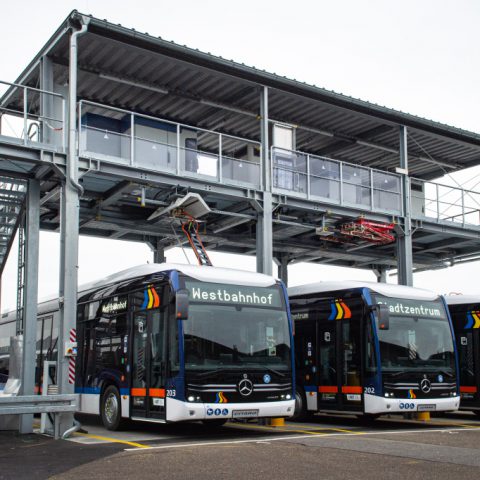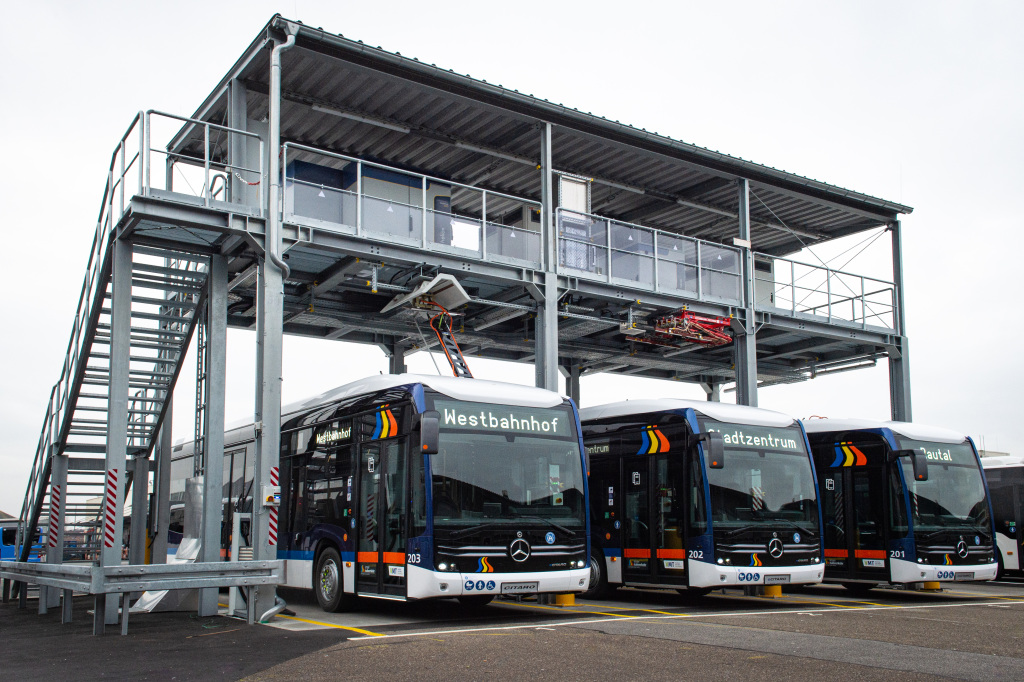 The Mercedes eCitaro has deserved the "Blue Angel" environmental label. What is more, it's the first fully-electric city bus entitled to bear this label, that will be displayed on the three vehicles in delivery in Jena for Jenaer Nahverkehr.
"Blue Angel" has been for over 40 years the German government's environmental label and it is awarded by independent institutions. The coveted eco-label proves the eCitaro's environmental friendliness and the exemplary path it is taking towards locally emission-free local public transport.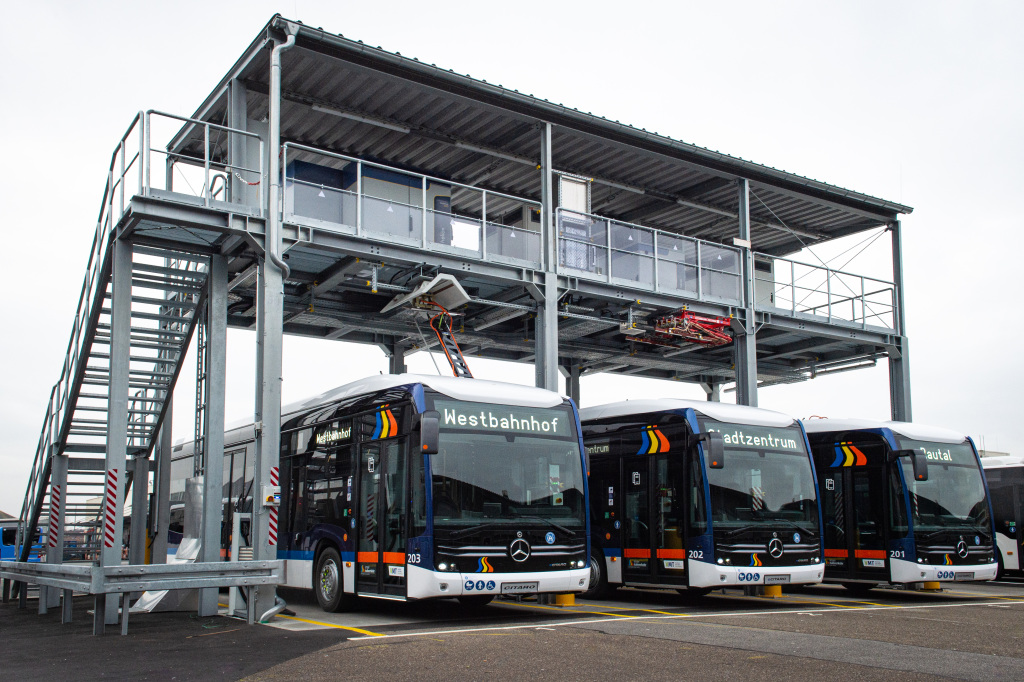 "Blue Angel" label for the eCitaro in Jena
Jenaer Nahverkehr GmbH is the first transport operator to receive three eCitaro vehicles with the "Blue Angel". The company operates local public transport in the Thuringian university city, with a fleet including 43 city buses on 13 routes. The three eCitaro models form the foundation for the first electric bus fleet in Thuringia. They are also equipped with current collectors for intermediate charging via plugs. The order also encompasses charging infrastructure, including a current collector charging station at the depot and at the "Westbahnhof" railway station, Daimler Buses points out. The safety equipment of the buses includes Sideguard Assist.
The "Blue Angel" eco-label for the Mercedes-Benz eCitaro is further proof of the successful commitment to sustainable public transport in cities and conurbations, already demonstrated by the awarding of the Sustainable Bus Award 2020 at Busworld 2019.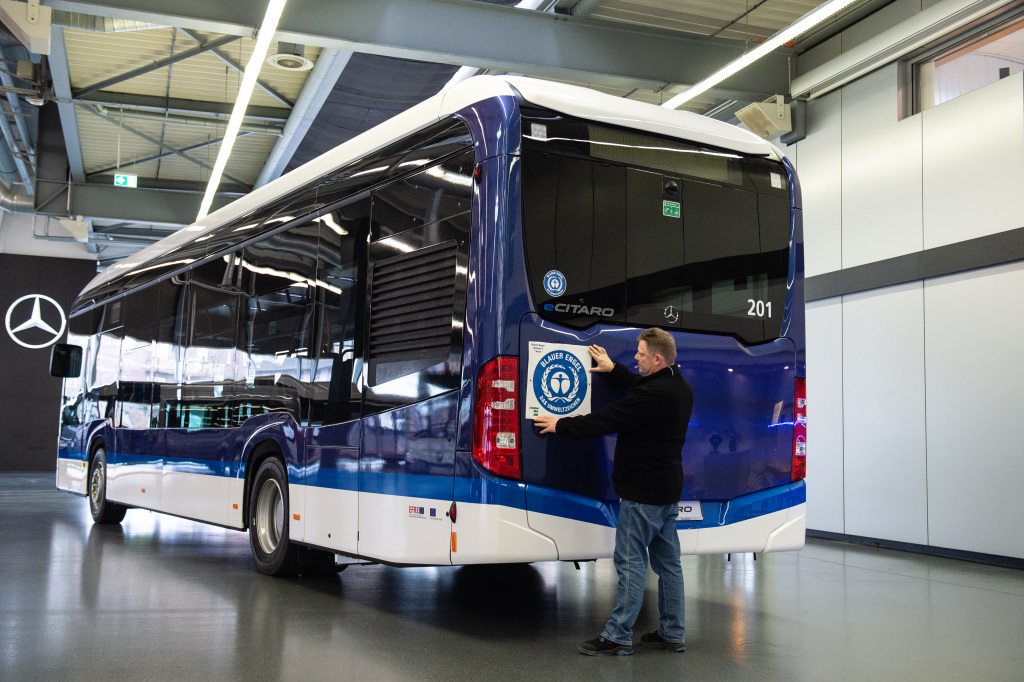 Several requirements for the "Blue Angel" label
The environmental label is carried by four independent institutions. The owner of the mark is the German Federal Ministry for the Environment, Nature Conservation and Nuclear Safety. The German Environment Agency develops the technical and award criteria. The decision-making body is the Environmental Label Jury with representatives from numerous public institutions. The non-profit company RAL gGmbH then listens to experts and issues the "Blue Angel" environmental seal.
There are high hurdles to be taken before the environmental label "Blue Angel" can be awarded, the manufacturer points out. For example, all-electric buses have to demonstrate a minimum capacity for their high-voltage batteries. Further prerequisites include a guarantee of at least five years or mileage of 200,000 kilometres on the batteries, the opportunity to return them at a later date, non-destructive battery change and the availability of replacement components for up to ten years after production has ended. In addition to this, the proportion of heavy metals in batteries is strictly limited.
The requirements also cover the overall vehicle's environmental criteria. In paints and coatings, for instance, no lead, chromium oxide or cadmium compounds are permitted. As of the start of this year, only natural refrigerants are permitted for air conditioning systems. The eCitaro meets this criterion with its CO2 air conditioning system.