The Sustainable Bus Awards 2024 will be presented at Busworld. The list of finalists
The Sustainable Bus Awards, the prestigious event celebrating innovation and sustainability in the public transport sector, has unveiled the shortlist of finalists. Once again this year, seven esteemed European journalists were entrusted with the responsibility of selecting the most remarkable bus models in three separate categories, Urban, Intercity and Coach. With a focus on reducing […]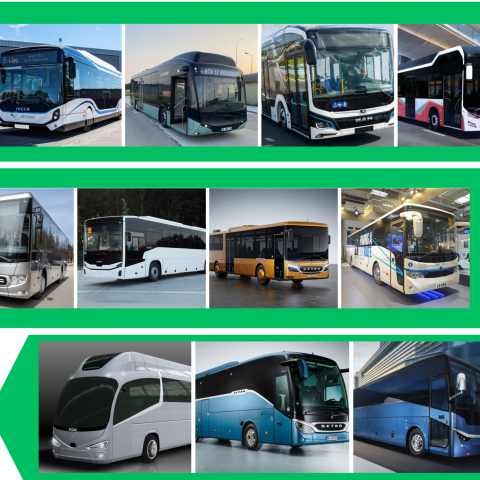 The Sustainable Bus Awards, the prestigious event celebrating innovation and sustainability in the public transport sector, has unveiled the shortlist of finalists. Once again this year, seven esteemed European journalists were entrusted with the responsibility of selecting the most remarkable bus models in three separate categories, Urban, Intercity and Coach. With a focus on reducing emissions and integrating innovative technologies, the awards aim to recognize industry efforts toward a greener, more connected future.
Urban
The Urban category highlights buses designed specifically for urban transportation, providing reduced emissions and enhanced maneuverability. Among the competing vehicles are Karsan e-Ata Hydrogen; MAN Lion's City 10 E; Solaris Urbino 18 Hydrogen; Iveco Bus E-Way New Generation; and Otokar e-Kent. These buses exemplify the industry's commitment to sustainable urban mobility solutions.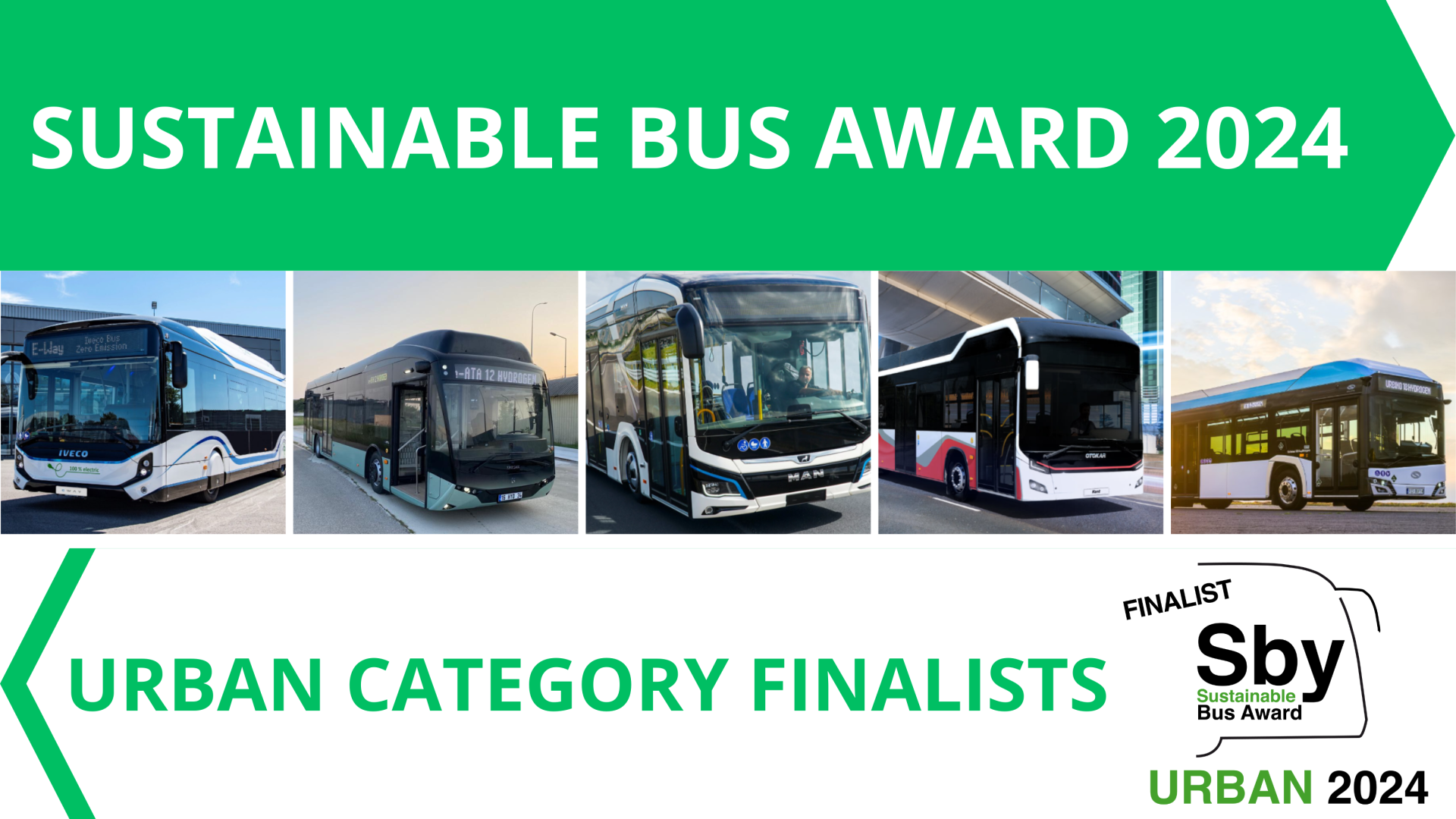 Intercity
In the Intercity category, finalists present buses that excel in providing efficient and comfortable transportation. Notable competitors include Mercedes-Benz Intouro K Hybrid; Otokar Territo Cng; Setra MultiClass S 515 LE (Hybrid); Temsa Ld Sb E, Iveco Bus Crossway LE Electric. These models demonstrate the industry's dedication to reducing emissions while maintaining high performance standards.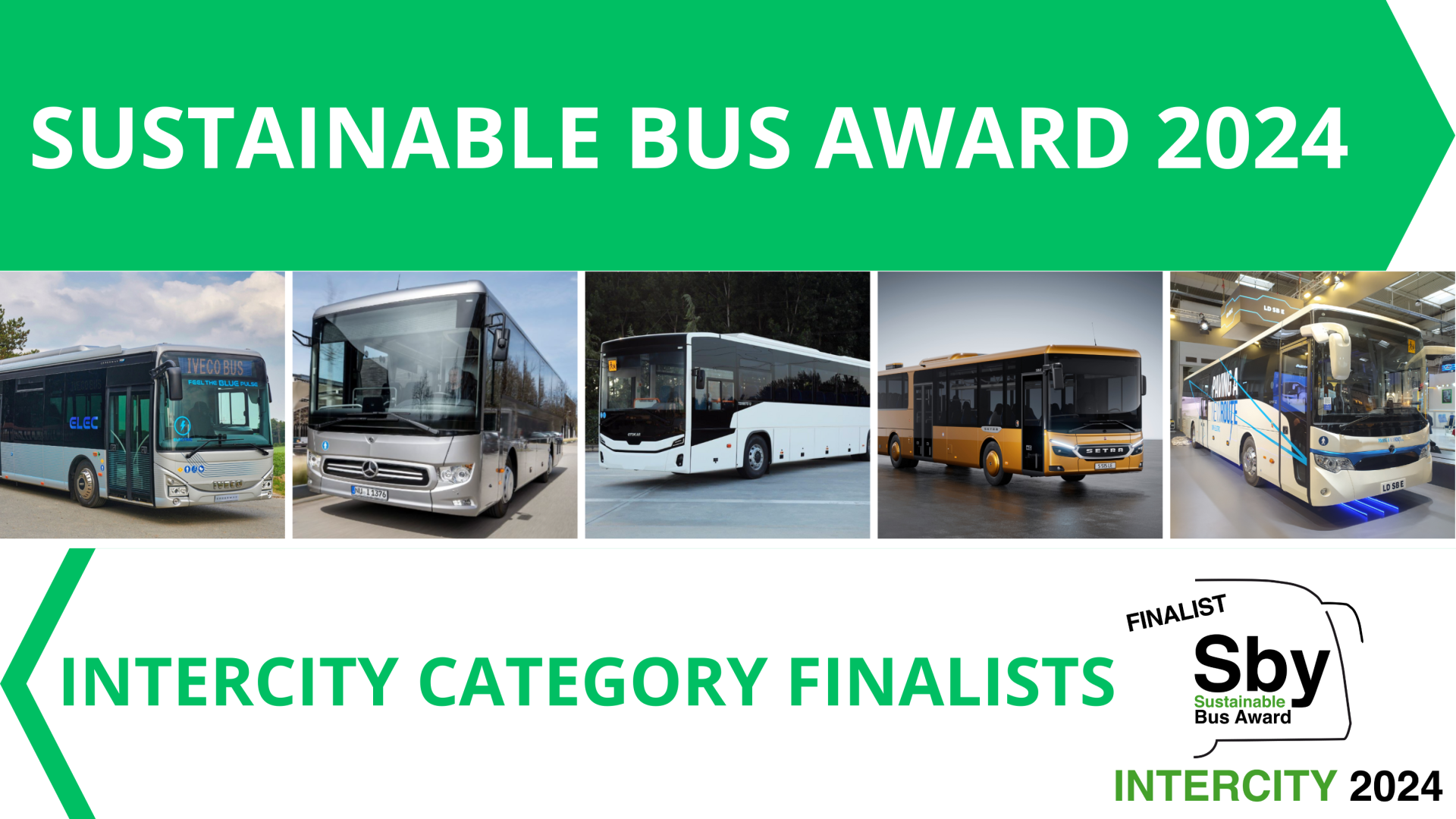 Coach
For the Coach category, dedicated to long-distance vehicles, finalists include Irizar i6S Efficient Hydrogen; Setra Top Class S 515 HDH; Van Hool T 16 Astron; and Temsa T545SE. These buses embody the fusion of eco-consciousness, comfort and high performance.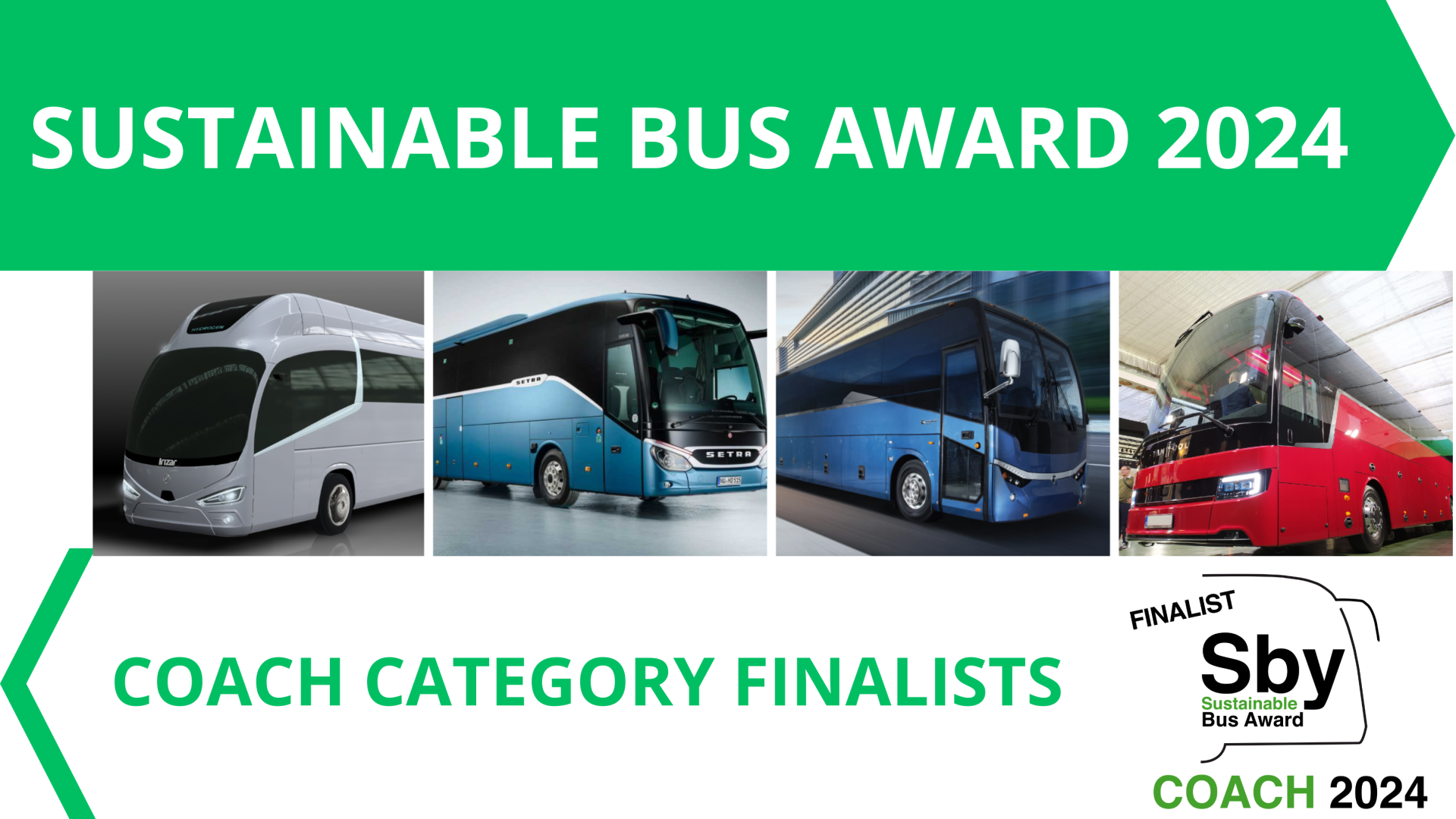 The jury and the award ceremony
The selected bus models will now undergo rigorous evaluation by the jury of European journalists. The in-depth evaluations will consider a wide range of factors, including technological advances, energy efficiency, reliability, safety features, passenger experience, and overall sustainability. The journalists' experience and critical analysis will be critical in determining the winners in the three categories. The Sustainable Bus Awards ceremony will take place in October at Busworld Europe in Brussels (Oct. 7-12), Europe's largest exhibition dedicated to the industry.