The very first order for the Alstom Aptis. 12 units for CTS Strasbourg
The very first order for Alstom Aptis has been signed. Strasbourg public transport company CTS (Communauté des Transports Strasbourgeois) just purchased 12 Aptis, the first electric bus realized by Alstom. They'll be also the first electric buses in CTS's fleet. Serial production of the electric bus is expected to begin this summer. Alstom Aptis, slow […]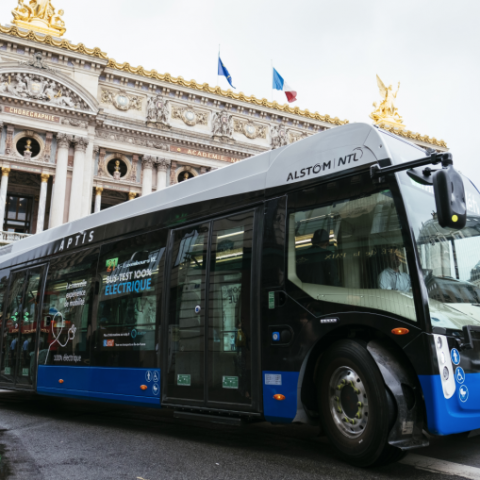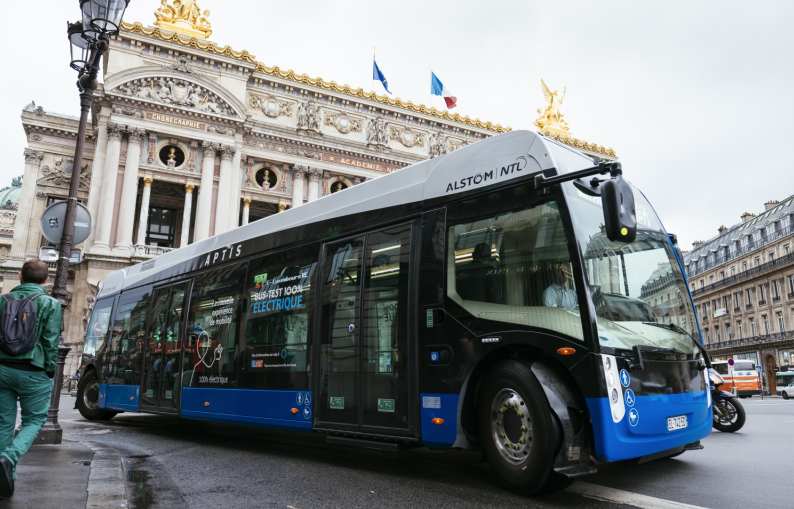 The very first order for Alstom Aptis has been signed. Strasbourg public transport company CTS (Communauté des Transports Strasbourgeois) just purchased 12 Aptis, the first electric bus realized by Alstom. They'll be also the first electric buses in CTS's fleet. Serial production of the electric bus is expected to begin this summer.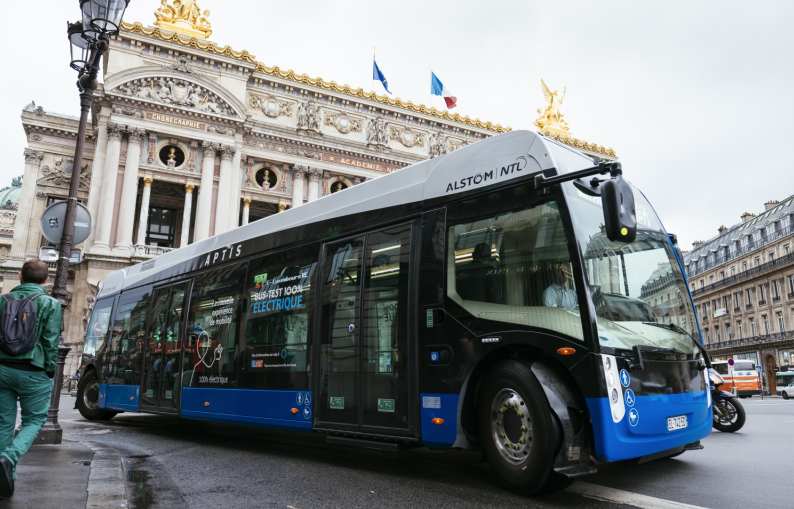 Alstom Aptis, slow charging for Strasbourg
Alstom Aptis recently experiences a six-week roadshow in Spain, where it has been tested together with local transport companies in Barcelona, Madrid and Vigo. Next step is Italy. The vehicles requested by Strasbourg are designed for slow charging, at night in the depot. Aptis is also available for charging at the end of each line whenever necessary, using solutions of ground-based charging (SRS) or charging through the top (inversed pantograph), explains Alstom in a press release.
Alstom Aptis references by CATP
Since September 2018, Aptis is also referenced by the CATP, the French central procurement office for public transport, in its electric bus offer destined for public purchasing by local authorities. This referencing allows member authorities to order Aptis vehicles directly and simply from the CATP.
Alstom Aptis, inspired by… a tram
The zero emission bus Alstom Aptis prides itself to be the first bus ever developed by Alstom, mostly known for trains and tramways. It's one of the few electric buses not derived from diesel models. The vehicle, which has been co-developed by Alstom and NTL, won the Innovation Prize at Busworld 2017 in Kortrijk. Aptis is easily accessible for wheelchairs and it features a 20 percent more window surfaces than a conventional bus. The interiors ends, at rear, with a lounge area. The two steerable axles make turning radius and the footprint on the road up to -25% compared to a conventional bus, according to Alstom.
More than 40,000 km covered by Alstom Aptis
Since the prototype was presented in March 2017, more than 40,000 kilometres have been covered in real operating conditions by four test vehicles en France and in Europe. Aptis received the official certificate Origine France Garantie in January 2019; this certificate guarantees that more than 60% of Aptis' added value is French. "We are very proud to have received this first order for Aptis, our 100% electric mobility solution. Aptis is designed by the Alstom teams at Hangenbieten site in Alsace. We are delighted by the confidence shown in us by the CTS," says Jean-Baptiste Eyméoud, President of Alstom in France.