TMB Barcelona approves 2025 Strategic Plan. The goal is 65% modal share for public transport
The Boards of Directors of the two main companies of the TMB Group (i.e. Ferrocarril Metropolità de Barcelona, SA, and Transports de Barcelona, SA), have approved the TMB 2025 Strategic Plan, which aims to make the organisation "a reference in public transport and sustainable mobility and to achieve that by 2025 65% of displacements in […]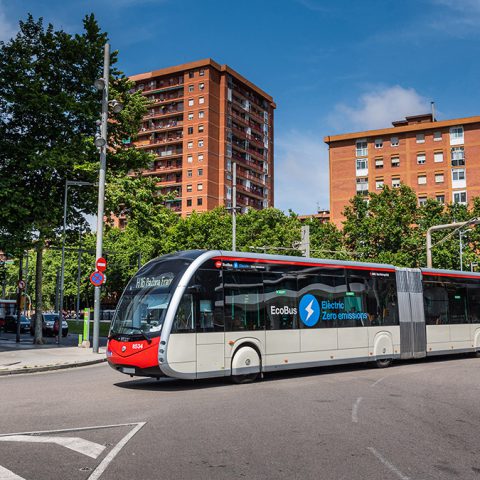 The Boards of Directors of the two main companies of the TMB Group (i.e. Ferrocarril Metropolità de Barcelona, SA, and Transports de Barcelona, SA), have approved the TMB 2025 Strategic Plan, which aims to make the organisation "a reference in public transport and sustainable mobility and to achieve that by 2025 65% of displacements in Barcelona are made by public transport, in front of private vehicles", as stated by the president, Laia Bonet.
Pursuing the goal of reducing CO2 emissions, the deployment of 508 new energy buses (of which 233 will be electric and 46 hydrogen) is part of the plan.
17k tons of CO2 emissions cut by 2025
Laia Bonet, president of TMB, has pointed out that the new strategic plan "strengthens the commitment to public transport and sustainable mobility with concrete and relevant objectives, such as the reduction of 17,000 tonnes of CO2 emissions by 2025".
This will be achieved through various measures, such as reducing energy consumption by 6% in the metro, through the application of technologies that enable the recovery of the surplus energy generated in the trains, and using the electrical energy from the metro to power the buses (at lower costs), among other projects. Bonet also pointed out that "508 new energy buses will be incorporated, of which 233 will be electric and 46 hydrogen".
It is also one of the objectives of the plan to increase the use of metro and bus services to 2.3 million journeys in 2020, a figure that represents a 10% increase on the maximum levels achieved in 2019.