Transit Tech Lab picks The Mobilty House for sustainable mobility in New York City
The Mobility House has been chosen by the Transit Tech Lab to test clean energy initiatives with the New York City Transit Authority through an eight-week pilot program.  The plan is designed to test solutions that will significantly improve public transportation in the targeted area (which also includes New Jersey), making customers and employees feel […]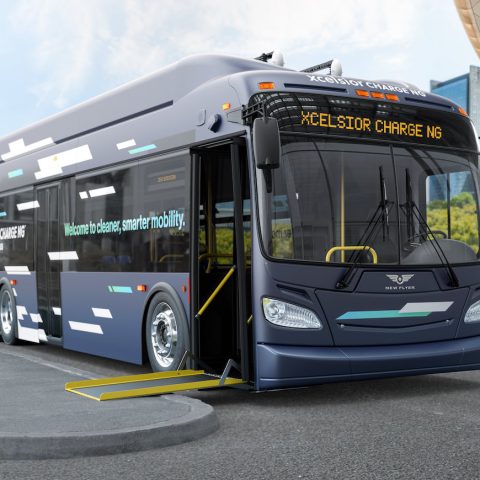 The Mobility House has been chosen by the Transit Tech Lab to test clean energy initiatives with the New York City Transit Authority through an eight-week pilot program.  The plan is designed to test solutions that will significantly improve public transportation in the targeted area (which also includes New Jersey), making customers and employees feel safer, reducing greenhouse gas emissions, and helping public transportation better meet the needs of New Yorkers. Out of 150 applicants, The Mobility House was one of 5 companies chosen for environmental sustainability.
Natalia Quintero, Senior Vice President of Innovation at the Partnership for New York City, said: «Public transit is the backbone of the tri-state economy, and its efficacy, safety and resilience are of paramount importance. The Transit Tech Lab is committed to providing cutting edge tools to restore riders' confidence and support a sustainable future. Previous winners have deployed tools that improve service and the customer experience. We look forward to seeing the results of this year's program»
Michael Wojnar, Senior Advisor for Innovation and Policy at the MTA, added: «Partnering with the Transit Tech Lab finalists gives the MTA the opportunity to evaluate innovative approaches to MTA's top priorities and challenges as laid out by the Chair earlier this year. Limiting track intrusion, increasing safety in stations, building more resilient infrastructure, and improving the efficiency of electric vehicle charging will be important issues for the MTA in 2022 and for years to come. We are excited to see what these firms have to offer, and we thank the Transit Tech Lab for introducing them to us».

Robert Galvin, Chief Technology Officer at the Port Authority of New York and New Jersey, said: «We are thrilled to once again be partnering with Transit Tech Lab to test out innovative and sustainable technology across our facilities. As the first transportation agency to embrace the 2018 Paris Climate agreement and the first to commit to net zero emissions by 2050, we are eager to work with these finalists to pilot new technologies that will not only enhance travel for our customers, but will help to modernize our infrastructure processes and contribute to our overall environmental goals».
Lookman Fazal, Chief of Information & Digital Technology at NJ Transit, said: «NJ Transit is proud of our continued partnership with the Transit Tech Lab and we are excited to work with these finalist teams to harness innovations and cutting-edge technologies from the private sector. We are always looking to leverage the newest technologies to improve safety, service and the customer experience».