UK: a bus revolution with £3 bn investments. To be decided: end date of diesel bus sales
UK Prime Minister Boris Johnson unveiled today, 15th March 2021, a new bus strategy with £3 billion investments. The target will be to have lower, simpler flat fares in towns and cities, turn-up-and-go services on main routes, and new flexible services to reconnect communities. «4,000 new British-built electric or hydrogen buses» are part of the strategy, […]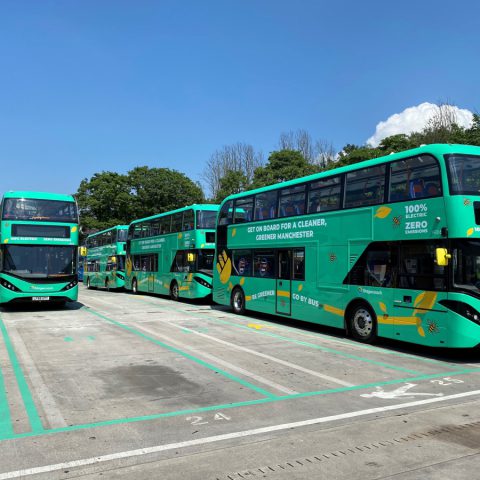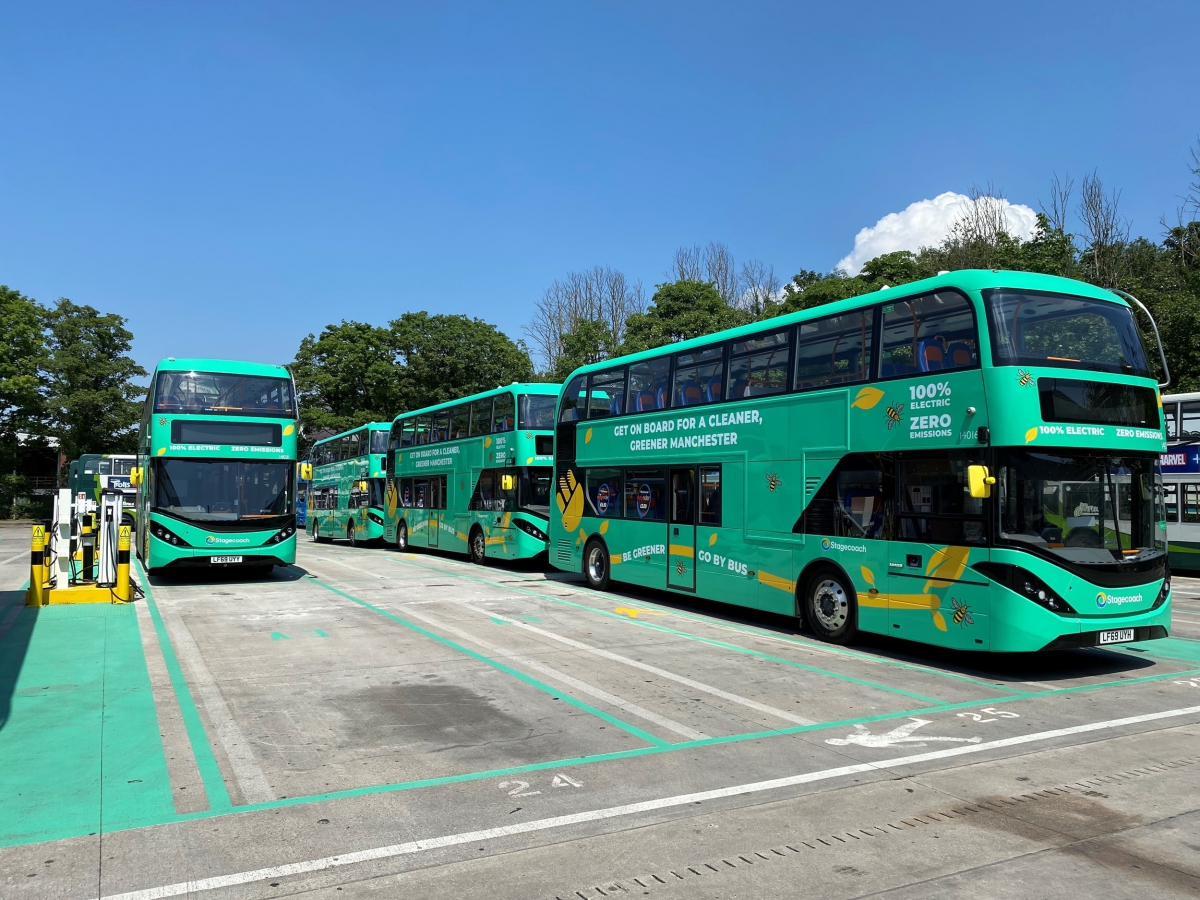 UK Prime Minister Boris Johnson unveiled today, 15th March 2021, a new bus strategy with £3 billion investments. The target will be to have lower, simpler flat fares in towns and cities, turn-up-and-go services on main routes, and new flexible services to reconnect communities.
«4,000 new British-built electric or hydrogen buses» are part of the strategy, which focuses on «transition cities and regions across England to emission-free buses, safeguarding the UK bus manufacturing industry».
We «have launched a consultation on the end date for sales of new diesel buses today», the UK government points out.
In early 2020, on this same topic the PM had pledged in February 2020 to invest £5bn (roughly 5,900,000,000 euros) over the next five years, money to be used to realize new priority lanes for buses and to support the purchase of as many as 4,000 zero emission buses in England and Wales.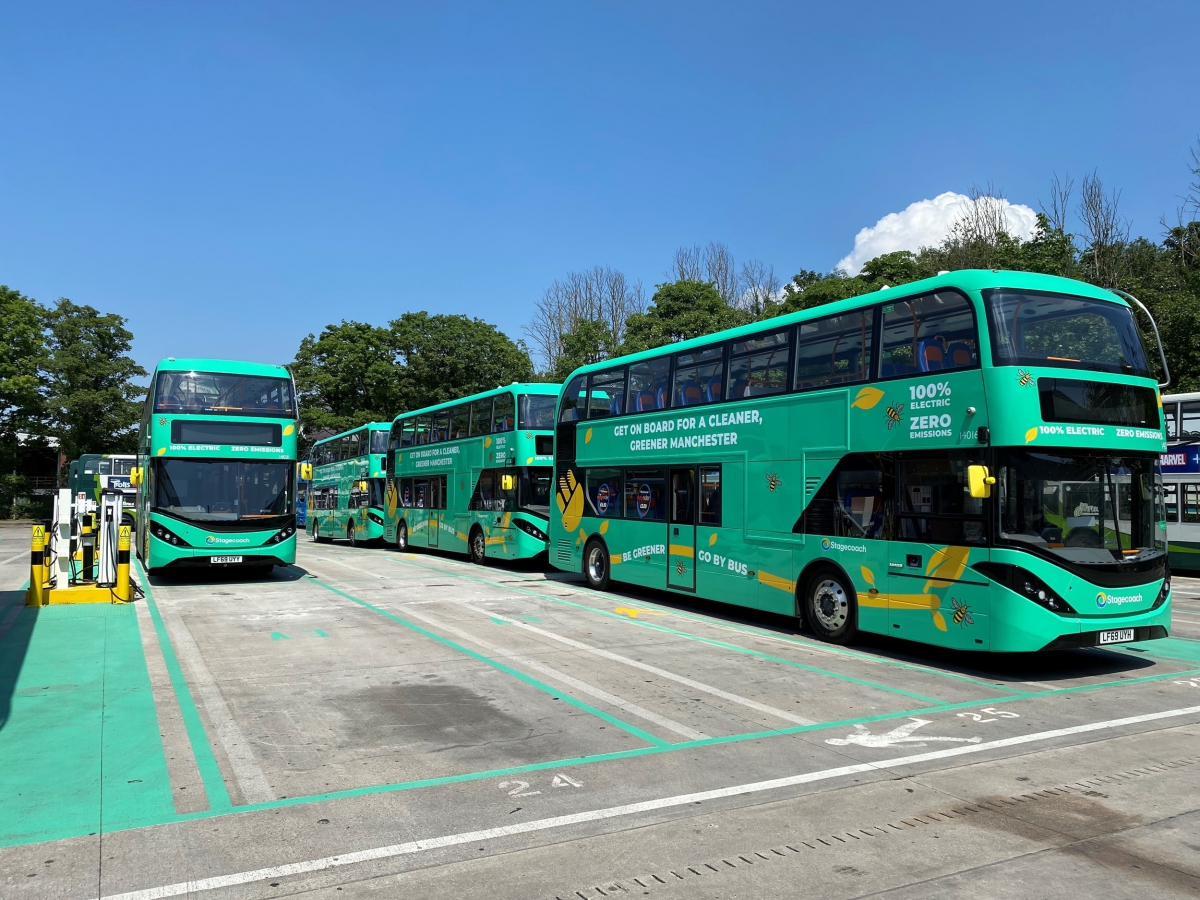 UK bus revolution, reducing pollution thanks to public transport
The changes envisaged by the £3 billion bus revolution launched by UK PM include «simpler bus fares with daily price caps, so people can use the bus as many times a day as they need without facing mounting costs, more services in the evenings and at the weekends, integrated services and ticketing across all transport modes, so people can easily move from bus to train, all buses to accept contactless payments. Hundreds of miles of new bus lanes will make journeys quicker and more reliable, getting people out of their cars, reducing pollution and operating costs».
Prime Minister Boris Johnson said: «Buses are lifelines and liberators, connecting people to jobs they couldn't otherwise take, driving pensioners and young people to see their friends, sustaining town centres and protecting the environment. As we build back from the pandemic, better buses will be one of our first acts of levelling-up. Just as they did in London, our reforms will make buses the transport of choice, reducing the number of car journeys and improving quality of life for millions».
Enhanced partnership as a basis for public transport contracts
Also public transport contracts models are set to change: «The fragmented, fully commercialised market, which has operated outside London since 1986 will end. We want to see operators and local councils enter into a statutory "enhanced partnership" or franchising agreements to receive the new funding and deliver the improvements. It is expected that many councils will choose enhanced partnerships, where local authorities work closely with bus companies, drawing on their operating knowledge and marketing skills. Others may decide that franchising works better for them.», it is mentioned in the press released issued by the government.
UK bus revolution to enhance quality of bus services
Transport Secretary Grant Shapps, said: «Buses are this country's favourite way of getting around. They help us get to school, to the GP, or to the shops – but services across England are patchy, and it's frankly not good enough. The quality of bus service you receive shouldn't be dependent on where you live. Everyone deserves to have access to cheap, reliable and quick bus journeys. The strategy we're unveiling today will completely overhaul services, ensuring we build back better from the pandemic. Key to it is the new deal it offers to councils – we will provide unprecedented funding, but we need councils to work closely with operators, and the government, to develop the services of the future».
UK bus revolution, «residents want clean buses»
Andy Street, Mayor of the West Midlands, said: «Buses are the backbone of public transport in the West Midlands, carrying more than 250 million people every year. Today's strategy is therefore very welcome, and will enable big city regions such as ours to ensure buses remain at the heart of our future transport plans. Residents here want clean, decarbonised buses that are affordable and continue to remain reliable and punctual, and that's what the new strategy laid out today will deliver.
Arriva Group on UK bus revolution
Responding to UK Government's publication of a major new bus strategy, Arriva Group released a press release where Paul O'Neil, Managing Director of Arriva UK Bus, says: «We welcome the clear direction from the Government today for the future of bus transport. We agree that more needs to be done to encourage people to leave their cars at home and turn to public transport, which will help to deliver a green recovery as regional economies build back from Covid. Customers want reliable, frequent, value-for-money bus services and one of the biggest barriers to this is congestion, which affects journey times. The prioritisation of buses on our roads would be a great step forward to drive better outcomes, along with locally agreed targets for journey times and passenger growth. Greater bus use supports communities and the economy, helps tackle social isolation and inequalities, enhances health and well-being, and boosts the environment by reducing pollution and carbon emissions. It's crucial that operators are at the heart of shaping local strategies, agreeing shared commitments with authorities. Arriva brings experience of successful bus partnerships and looks forward to working closely with Government and local authorities to help deliver these important ambitions, ensuring a thriving and sustainable bus sector throughout the country."
Anthony Smith, chief executive of independent watchdog Transport Focus, said: «For bus passengers, today's announcement of more frequent buses and simpler fares will be welcome news. For many, buses are a lifeline to employment, education, medical appointments and leisure, and are essential to the economy. We know that the key priorities for those considering using the bus are more services running more reliably, providing better value. Since the pandemic, safety and cleanliness have become ever more important. We will work with bus operators and other partners to make sure passengers' needs are at the heart of new arrangements».