Nuremberg lands the largest e-bus order for MAN Lion's City E so far (39 units)
VAG Nuremberg, in Germany, has ordered a total of 28 MAN Lion's City 18 E and 11 MAN Lion's City 12 E buses from MAN Truck & Bus. The local transport operator has thus awarded MAN's largest e-bus order to date and the first order for its fully-electric articulated bus. 39 e-buses ordered from MAN […]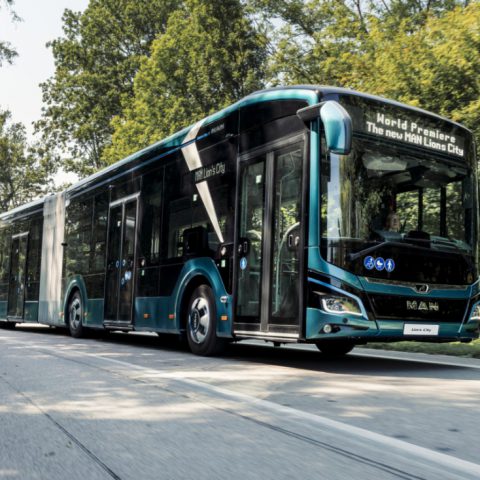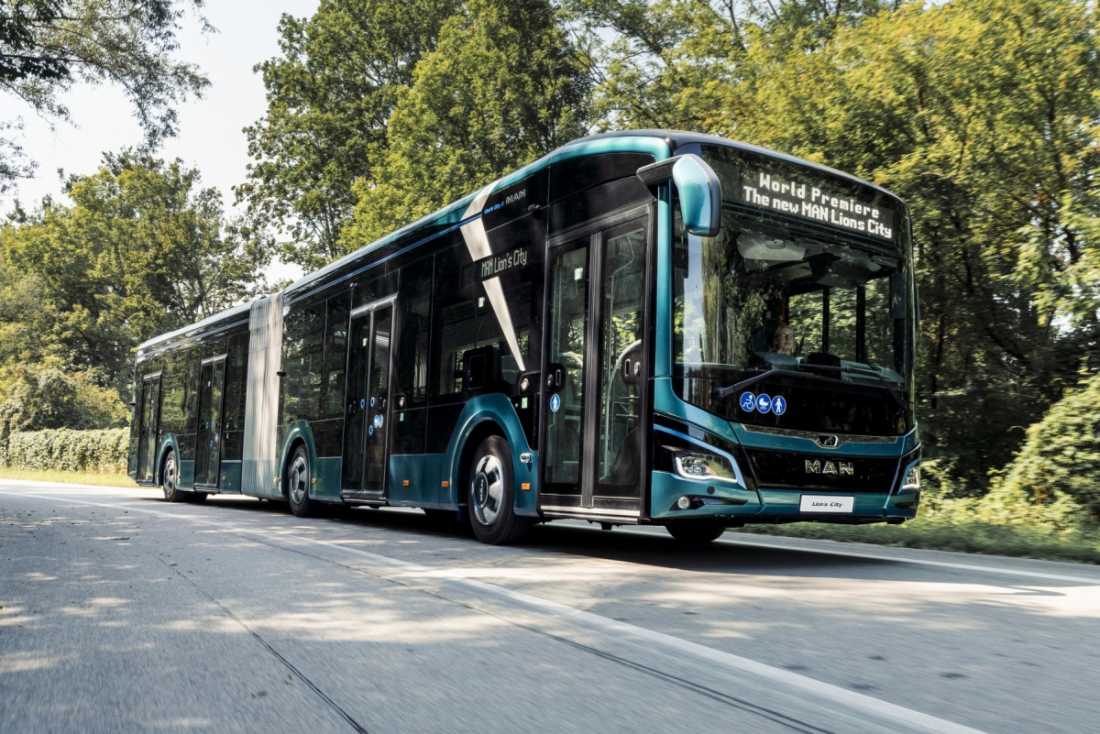 VAG Nuremberg, in Germany, has ordered a total of 28 MAN Lion's City 18 E and 11 MAN Lion's City 12 E buses from MAN Truck & Bus. The local transport operator has thus awarded MAN's largest e-bus order to date and the first order for its fully-electric articulated bus.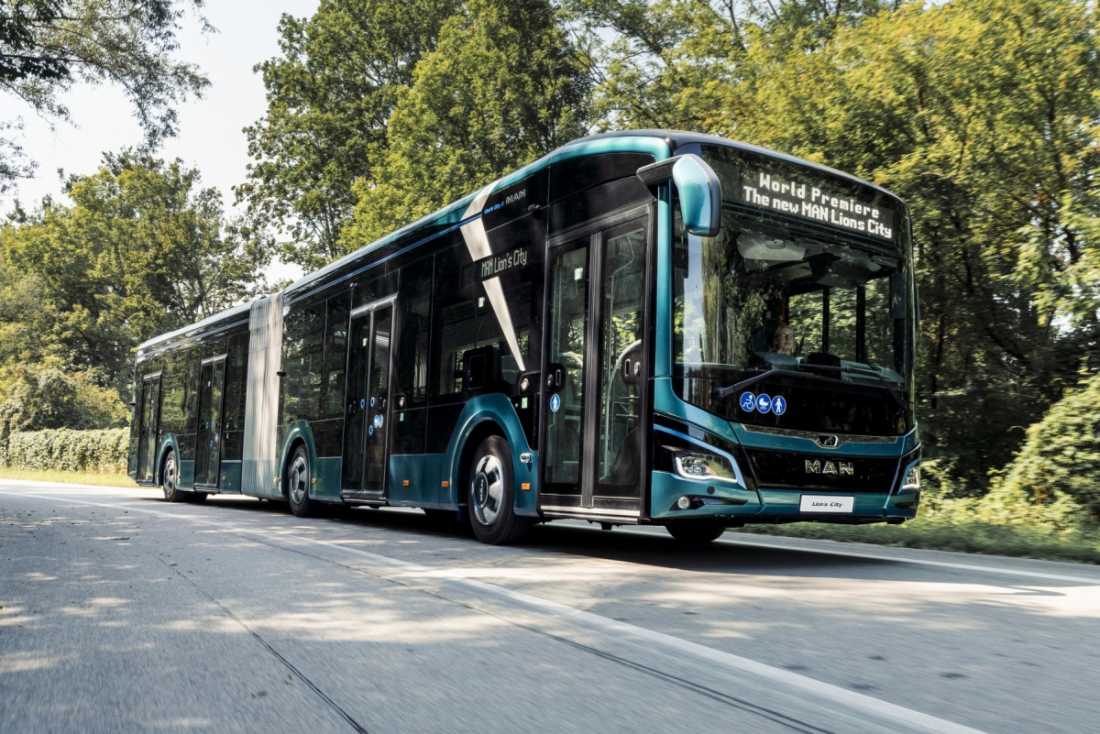 39 e-buses ordered from MAN Truck & Bus
VAG Nuremberg has placed an initial order for 15 from MAN Truck & Bus, with a follow-up order for a further 13 MAN Lion's City 18 E and 11 Lion's City 12 E buses in the pipeline, the manufacturer points out.
Series production of battery-powered electric city buses began successfully at the beginning of October 2020 at the MAN plant in Starachowice, Poland. It began with the 12-metre solo version of the Lion's City E. The fully electric Lion's City E articulated bus version is set to go into series production in the first half of 2021. The first 18-metre buses produced will then be delivered to Nuremberg.
VAG Nuremberg bets on MAN electric buses
Coming to the specifications, the Lion's City 12 E can carry up to 88 passengers, the MAN Lion's City 18 E up to 120 people. To power its e-bus, MAN relies on a central motor on the rear axle or, in the articulated bus, two central motors on the second and third axle. The two driven axles increase stability and thus safety and achieve maximum energy recuperation when braking. The power for the fully electric driveline comes from the batteries on the vehicle roof, which have an installed capacity of 480 kWh (solo) and 640 kWh (articulated bus). MAN relies on sophisticated battery cell technology from the Group's modular system. This allows MAN to reliably ensure a range of 200 km, up to 270 km in favourable conditions, over the entire service life of the batteries.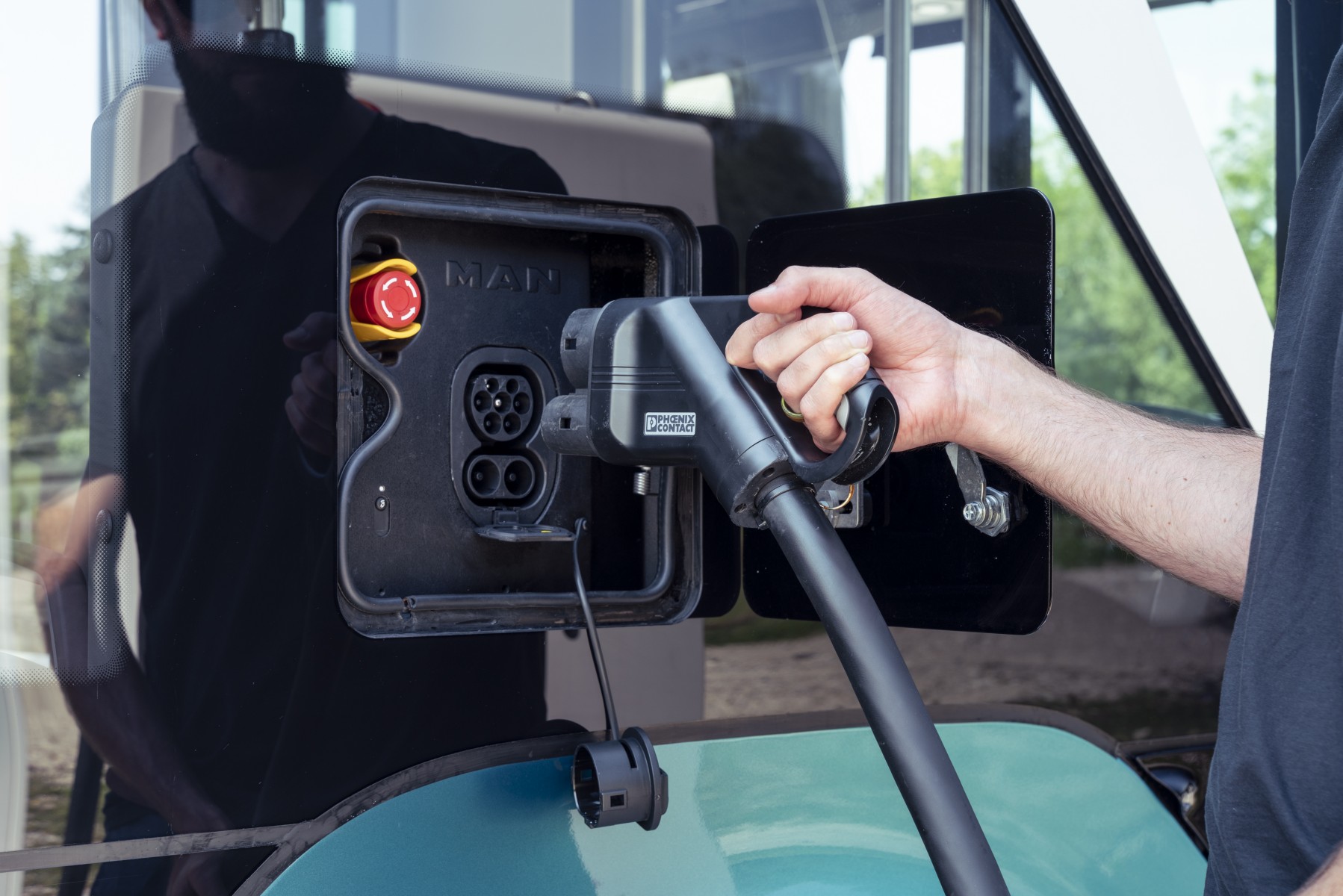 VAG Nuremberg: green energy for the electric buses
To provide sufficient charging capacity for the electric city buses, the Nuremberg transport provider is building an e-bus port with 39 charging stations between its depot and workshop. This is set to be opened in mid-2021.
"We are all delighted about the order from VAG Nuremberg for a total of 39 of our electric buses. It is MAN's biggest e-bus sales success to date from a tender", says Rudi Kuchta, Head of Business Unit Bus at MAN Truck & Bus. He adds: "It is also the very first order for our fully-electric articulated bus."
Eight bidders at VAG Nuremberg tender for e-buses
"In future, we will also be counting on e-mobility for our bus services. Our new city buses will be charged exclusively with green electricity. This will make them completely emission-free and also quiet. They also provide safety and comfort for our customers", says Josef Hasler, Chief Executive Officer of VAG Nuremberg. He adds: "We charge our bus fleet exclusively at the depot. Therefore we need reliable buses with a long range. Our last invitation to tender attracted bids from eight e-bus manufacturers. We chose the MAN Lion's City E. We will be delighted if we can start using the first e-buses from MAN in the summer when our new e-bus port will be completed."