Wiesbaden: eCitaro with solid-state battery recalled for checks on battery insulation
According to Electrive, the first units of Mercedes eCitaro with solid-state battery have been taken out of service and recalled by the manufacturer as «their batteries are undergoing checks due to an insulation fault that could lead to short circuits». Battery issues on the eCitaro for Wiesbaden The e-buses, the first eCitaro with solid-state batteries […]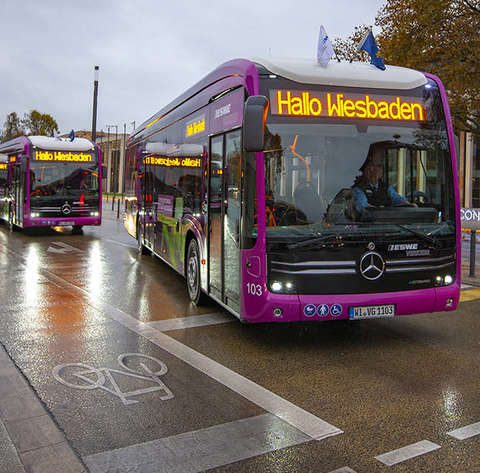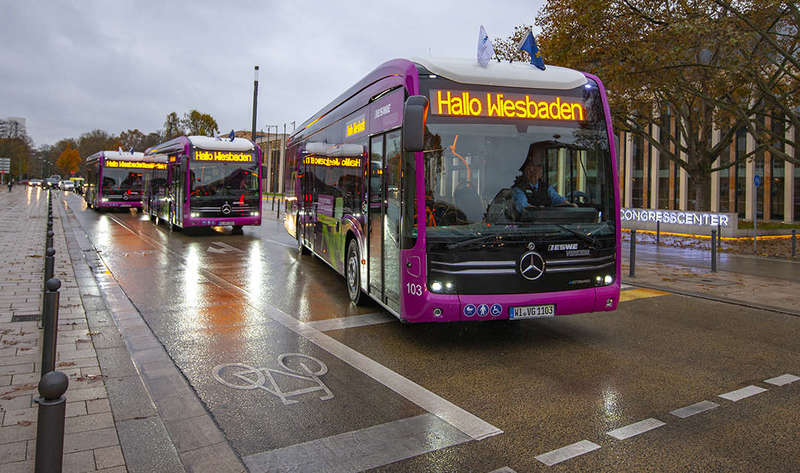 According to Electrive, the first units of Mercedes eCitaro with solid-state battery have been taken out of service and recalled by the manufacturer as «their batteries are undergoing checks due to an insulation fault that could lead to short circuits».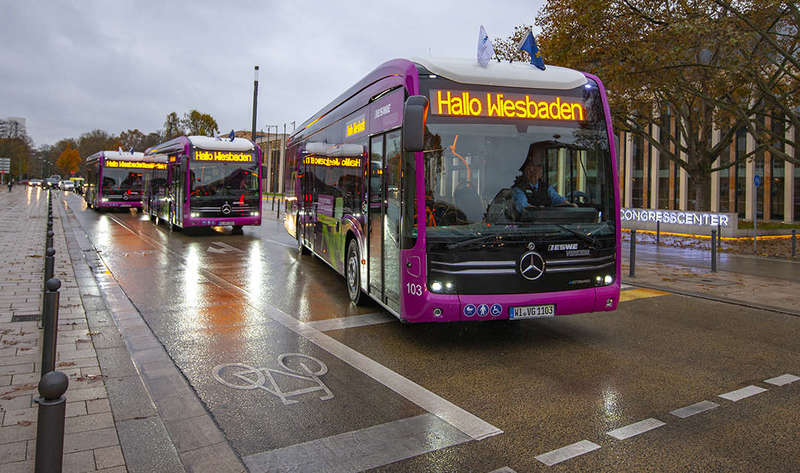 Battery issues on the eCitaro for Wiesbaden
The e-buses, the first eCitaro with solid-state batteries ever delivered (a technology developed by French Blue Solutions), were supplied to ESWE Wiesbaden in mid February. We are talking about 21 vehicles (out of batch of 56). The operator is quoted on Electrive as saying that solid-state battery buses «could only be put into limited use until further notice due to a current vehicle recall by the manufacturer EvoBus/Mercedes».
Daimler Buses recalls the eCitaro
Daimler Buses released to Electrive that «As part of our ongoing product monitoring, we have determined that there may be an insulation defect in the cell modules of Mercedes-Benz eCitaro vehicles with solid high-voltage batteries. Due to the insulation fault, a cell short circuit can occur within the battery. The solid-state high-voltage batteries are undergoing a check, and corrective measures are being implemented if necessary». Same measure has been taken for the two eCitaro G previously in operator in Munich.