Wrightbus unveils the battery-electric StreetDeck Electroliner. With extra-slim batteries and pantograph charging option
Not only fuel cell buses: Wrightbus portfolio is ready to feature also the battery-electric double decker bus StreetDeck Electroliner. The product launch has been announced by the Northern Ireland-based manufacturer a few days ago. It joins the hydrogen bus Streetdeck FCEV, announced in late 2018 and recently delivered in London. Wrightbus StreetDeck Electroliner: Voith drive […]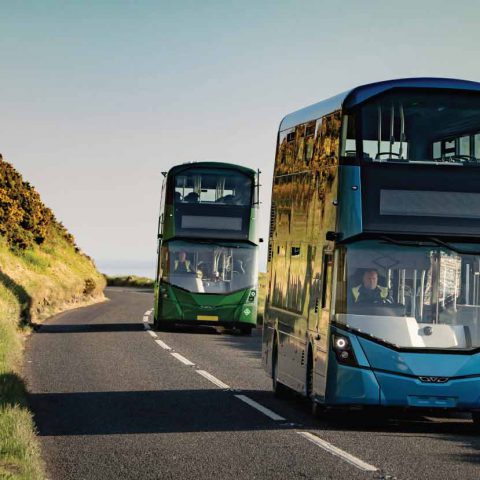 Not only fuel cell buses: Wrightbus portfolio is ready to feature also the battery-electric double decker bus StreetDeck Electroliner. The product launch has been announced by the Northern Ireland-based manufacturer a few days ago. It joins the hydrogen bus Streetdeck FCEV, announced in late 2018 and recently delivered in London.
Potrebbe interessarti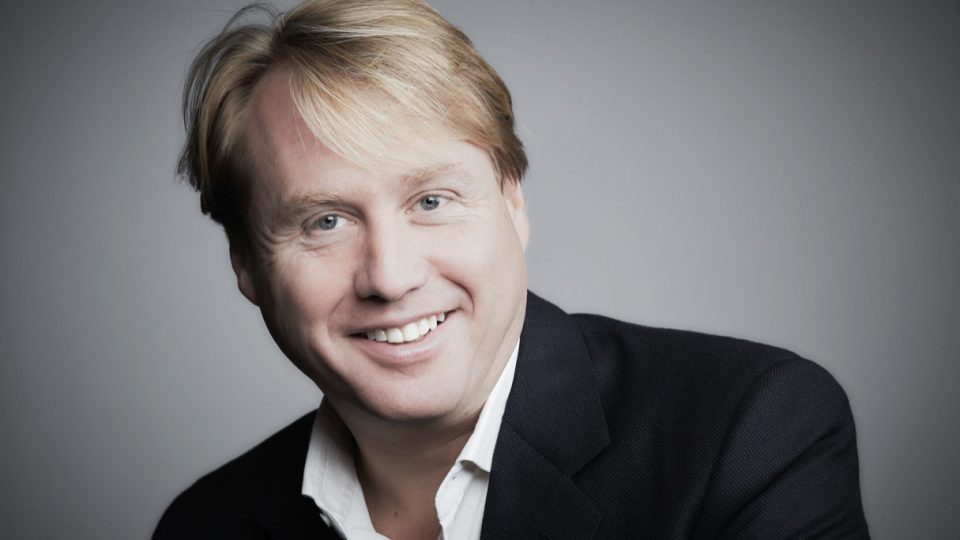 «It's not the bus, which is a mean to an end. The issue is how to power the bus, how to organize the infrastructures around the depots. This is the big planning exercise». Take Jo Bamford words for it. He is chairman and owner of Wrightbus, the North Irish bus manufacturer on the verge of bankruptcy…
Wrightbus StreetDeck Electroliner: Voith drive and Forsee Power batteries
Wrightbus StreetDeck Electroliner, 10.5 meter long, is powered by the Voith Electrical Drive System (VEDS), as the German supplier made public in early 2021. Concerning batteries, a real premiere will take place on Wrightbus battery-electric vehicles: it'll be featuring the Forsee Power new generation extra-slim batteries ZEN-Slim.
Wrightbus is the first customer of these batteries: the extra flat format allows easy integration into the chassis of vehicles (standard or double-decker bus). The French battery modules supplier has indeed signed a contract with Wrightbus for «several hundred battery systems per year». The French supplier has been equipping the buses of the northern Irish brand since 2013.
No indication have been provided so far regarding timing for effective commercialization of the vehicle.
Also pantograph charging for Wrightbus battery electric bus
Inside the bus there is room for up to 74 seated passengers (95 passengers in total). Axles are from ZF: RL82 EC at the front, ZF AV133 in the rear.
StreetDeck Electroliner's maximum power from a 454kW zero-emission battery electric powertrain «is the highest battery capacity for a UK Double Deck bus. It powers it to a leading range of up to 200 miles and a fast charge time of just 2.5 hours ensures longer journeys with fewer refueling breaks. Our commitment to greener transport is also strengthened with an optional 8-year battery warranty», manufacturer says. Customers may also opt for the 340 kWh version. Charging technology? Via plug-in or via opportunity charging, with up to 420 kW power in the latter case. It should be mentioned that pantograph charging on a double decker bus is quite an issue, and Wrightbus is the first manufacturer to offer such technology to date (also ADL features this option on the ADL Enviro500EV CHARGE developed for North America).
Wrightbus StreetDeck Electroliner: focus on efficiency
"We have gained a strong reputation for our hydrogen double deck but we want to lead the world in zero-emissions full stop," Wrightbus CEO Buta Atwal is stated as saying on Electrive.com. "We haven't weighed the bus down with a high battery volume just so we can say it's got the most power or range; instead, we want to be the most efficient vehicle on the road so we've combined optimum power with a class-leading rapid charge meaning our electric bus spends more time on the road than any other."