Yutong targets European market with a dedicated electric bus (Yutong U12)
Yutong showcased at Busworld an electric bus specially dedicated to European market. Named Yutong U12, it's a 12 meter bus outcome of a intense work on the design. Still Europe is the targeted region of the Yutong T13 electric coach. These were the main novelties unveiled by the Chinese manufacturer at Busworld, where the group […]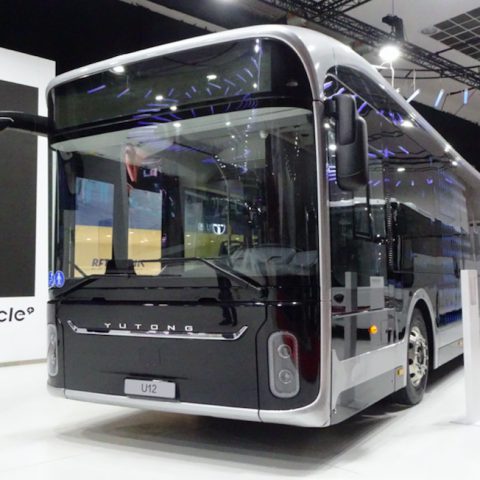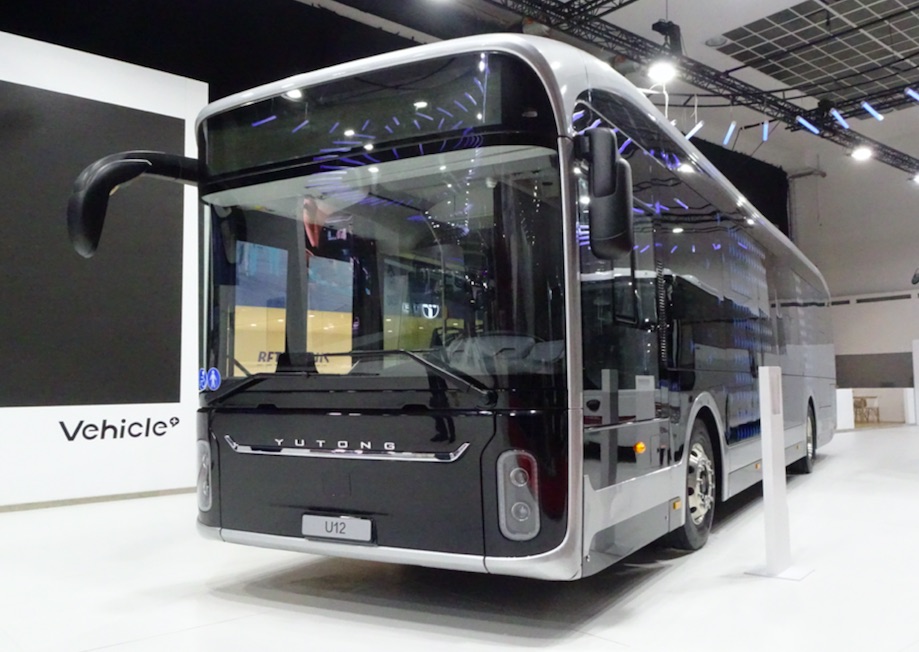 Yutong showcased at Busworld an electric bus specially dedicated to European market. Named Yutong U12, it's a 12 meter bus outcome of a intense work on the design. Still Europe is the targeted region of the Yutong T13 electric coach.
These were the main novelties unveiled by the Chinese manufacturer at Busworld, where the group also showcased the autonomous shuttle L4.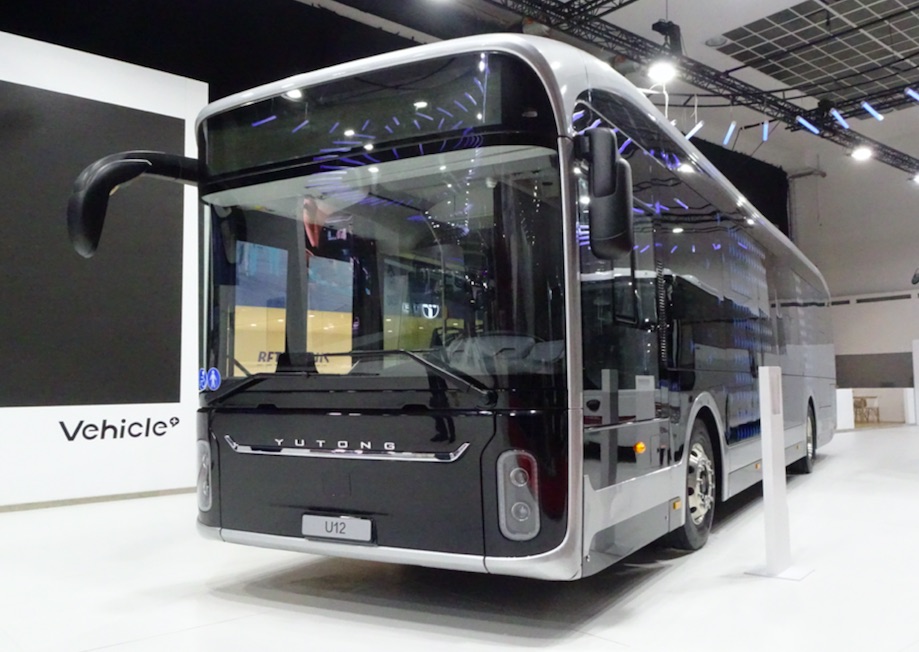 120,000 Yutong new energy buses delivered
In 2018 Yutong sold more than 24,000 new energy buses (out of some 60,000 bus totally sold by the group). So far the Chinese company has delivered new energy buses to Chile, Mexico, France, Bulgaria and several other countries in the world. To date, the amount of new energy buses sold by Yutong reaches some 120,000 units.
Yutong U12. Addressed to European customers
The main novelty showcased at Busworld is the Yutong U12, developed for European market. 94 passengers can find a place on board. The bus is equipped with as many as 422 kWh battery. Axles are provided by ZF. With regards to of active safety systems, Yutong announced it has heavily invested in developing the "BusEYE Pro driving assistant system".