Zaragoza receives 17 Volvo hybrid buses. And the four first ebuses are coming
Zaragoza took delivery of 17 new Volvo hybrid buses. The vehicles have been incorporated into the Avanza fleet. The new buses bring the average age of the public transport fleet of the Spanish city to a reduction of 8 per cent, thus stating at 8.3 years. Further 18 hybrid buses will soon be introduced in Zaragoza, […]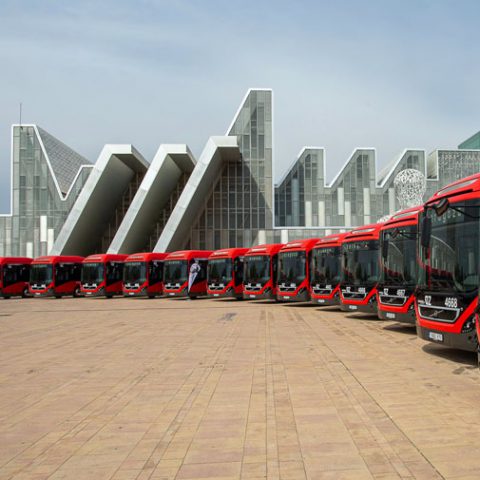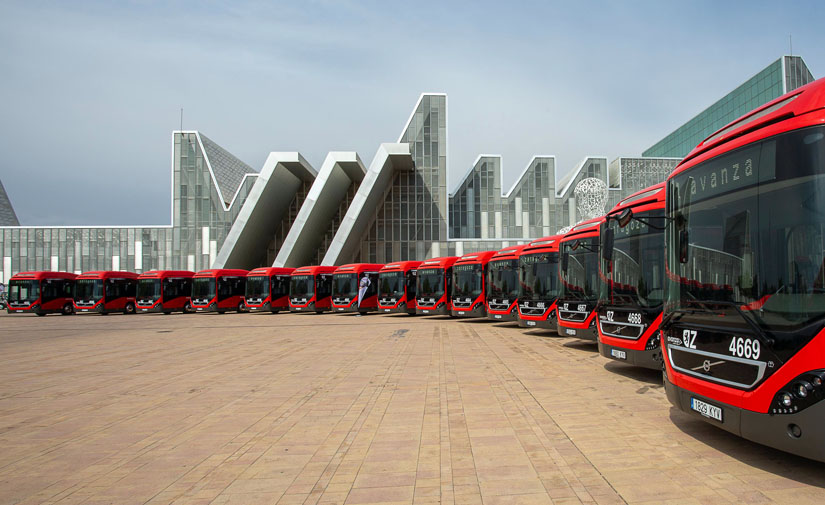 Zaragoza took delivery of 17 new Volvo hybrid buses. The vehicles have been incorporated into the Avanza fleet. The new buses bring the average age of the public transport fleet of the Spanish city to a reduction of 8 per cent, thus stating at 8.3 years. Further 18 hybrid buses will soon be introduced in Zaragoza, and will be followed by the first four full electric buses in the city: the contract was awarded to BYD and Irizar for two vehicles each.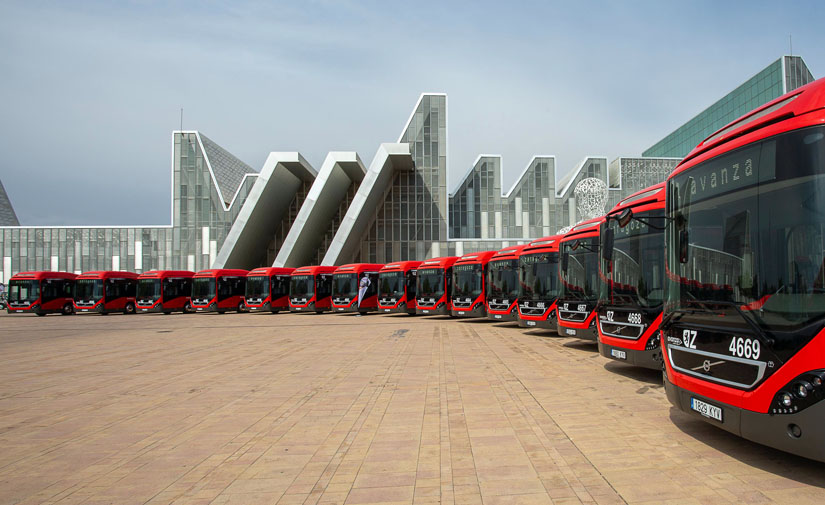 18 new hybrid buses planned for September
Accordingly, the vehicles emit 30 per cent less CO2 than traditional drive buses.  NOx and PM10 emissions are reduced by more than 95%. The structure of the body and roof is made of aluminium, which can be recycled up to 90% and provides a weight reduction that translates into fuel savings. The model Volvo 7905 Hybrid is equipped with two battery packs: one is reserved exclusively for starting the engine and ensuring a fully charged battery at all times; the other handles all other electrical systems.
These 17 new hybrid buses will operate on lines 42, 44, 52 and 53. In addition, 18 new hybrid articulated buses are expected to be added in September, so the average age of the fleet will be even lower by the end of 2019 (and will be around 7.7 years old).
Full electric buses to come
But 17 plus 18 hybrid buses are not enough. Full electric buses will be added to Zaragoza bus fleet, following a pilot held this spring with a Solaris Urbino 12 Electric. The four new electric buses, whose delivery is planned for this year, will be two BYD K9UB and two Irizar ie bus. The acquisition of these vehicles represents an investment of 2,795,168 euros, which will be made, like the rest of the concession, through a 10-year program. Throughout the concession is expected to replace a total of 253 of the 352 buses that make up the fleet.