Eberspaecher's novelty in the field of zero emission buses is called AC 136 HP CO2 and will be available from 2021 on. Behind the commercial name lies an electric thermal management system addressed at electric and hybrid bus market thanks to a specific use of natural refrigerant carbon dioxide (CO2).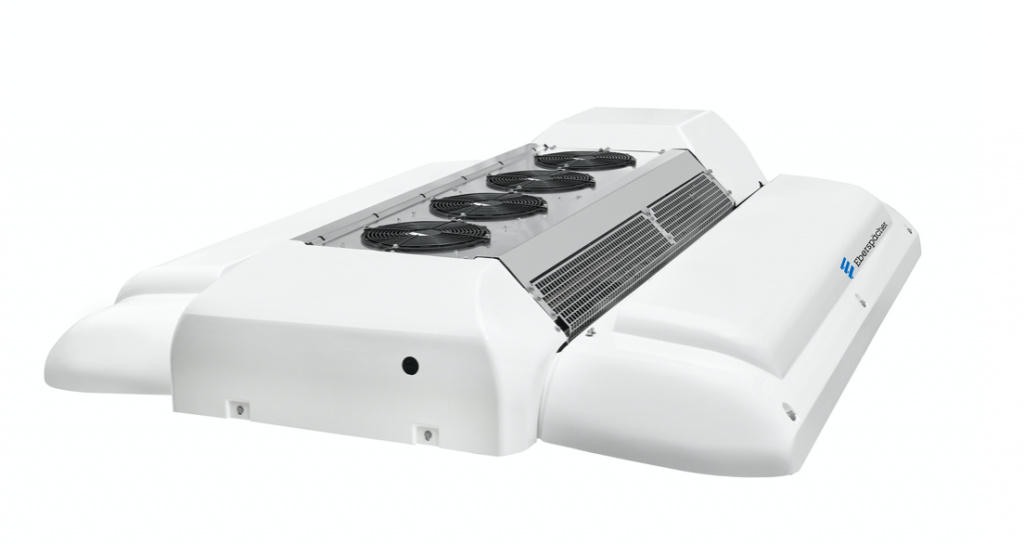 Eberspaecher, a system developed for electric bus market
The new, upcoming electric roof-mounted air-conditioning system Eberspaecher AC 136 HP CO2 represents an environmentally friendly heating and cooling solution. Electrically driven, the thermal management system is specially designed to use the natural refrigerant carbon dioxide (CO2). Particularly in the case of low ambient temperatures, CO2 enables higher performance operation of the heat pump, compared to chemically manufactured refrigerant, the company based in Esslingen points out.
Eberspaecher aims to extend electric bus range
In this way and thanks to its reversible refrigeration cycle, the installation offers optimal cooling and heating performance without needing additional energy from the battery packs mounted on the bus. Eberspaecher, with this new product, therefore aims to extend the range of city buses powered through batteries. The system has been presented at Busworld 2019 and, as already mentioned, will be available from series production in 2021.
And for the market of electric mini and midibuses, Eberspaecher has launched the Kalori RK 12 SH. The new development with integrated electric compressor scores points with its very flat design and is available as air conditioning only, or also as a combined solution for heating and cooling.