Powertrain, steering system and suspension in one single product addressed to the world of next generation autonomous vehicles, for both people and goods transportation. Just think to the field of driverless shuttles (a kind of vehicle that had lot of room at last UITP Global Public Transport Summit in Stockholm).
Protean Electric is developing the Protean360+, that among its key features has the360-degree steering capability. This is combined, as mentioned above, with innovative suspension, pneumatic ride-height control and ProteanDrive in-wheel electric motor.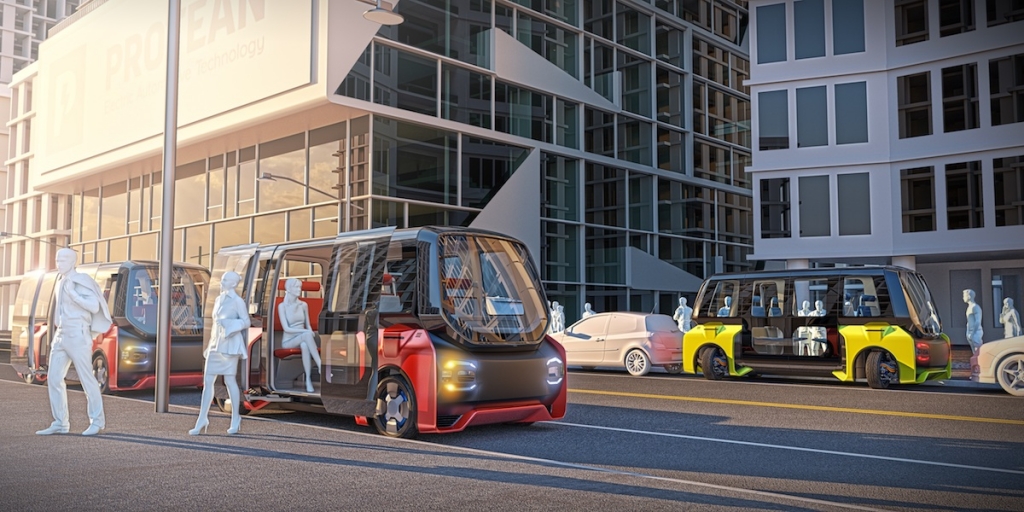 Future pods, flat interior and kneeling
Protean360+ module is expected toallow for an entirely flat vehicle interior floor and sufficient lateral access to offer wheelchair ingress via front, rear and side doors. This also means the vehicle can park front-, rear-, or side-on to the kerb, and occupants can disembark straight onto the pavement without having to step into the road.
The manoeuvrability enabled by the 360-degree steering system will allow for exceptional versatility on busy urban streets, and parking in tight spaces with absolute kerb-side precision, Protean Electric points out. Once stationary, the pneumatic ride height control of Protean360+ will enable the vehicle to 'kneel', dropping the vehicle entry-point to kerb level. This will afford stepless and virtually gapless ingress and egress for heavy or cumbersome loads or for passengers with impaired mobility.
The motor? Inside the wheel
Electric propulsion is provided by the ProteanDrive in-wheel motor. It consists of a permanent-magnet synchronous motor with an integrated inverter and a dedicated liquid cooling circuit, all tightly packaged within the wheel rim. A friction brake disc and caliper are packaged in the wheel with the ProteanDrive motor, complementing its regenerative braking capability. The component can apply positive or negative torque within milliseconds, meaning improved performance of ESC, ABS and traction control systems, which benefit safety, stability and stopping distances.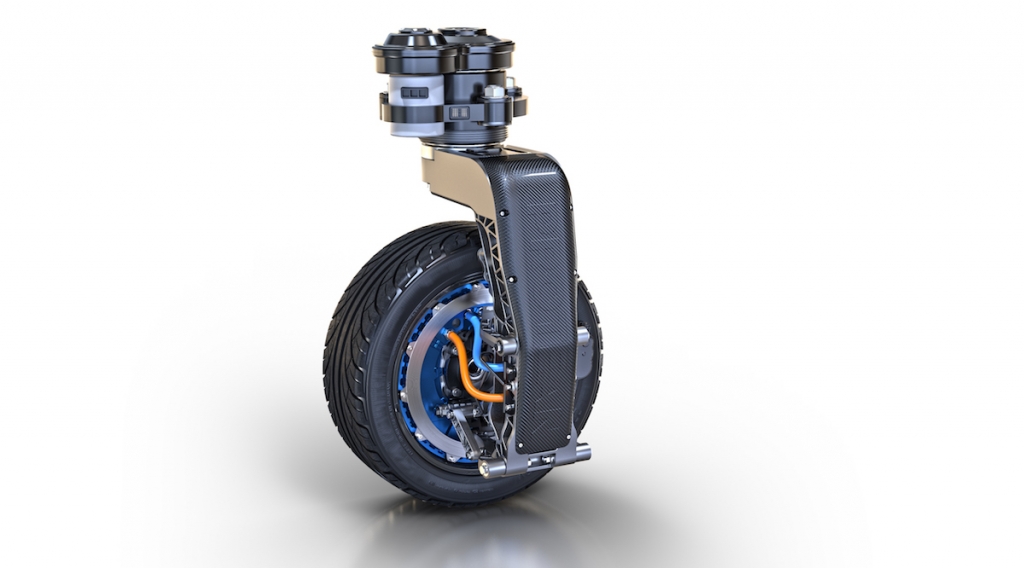 The rotor of the electric motor connects directly to the hub, delivering torque from the motor to the wheel and removing losses in power transfer. The direct drive configuration is reflected in the high-torque, low-speed design of the ProteanDrive motor. The motor features an outer rotor to maximise torque; this outer rotor configuration allows the rare earth-magnets to be surface-mounted without retention features that would otherwise compromise performance, Protean Electric points out. Each ProteanDrive Pd18 motor (to fit an 18-inch wheel) develops 1250 Nm (922 lb-ft) peak torque and 80 kW (107 hp) peak power.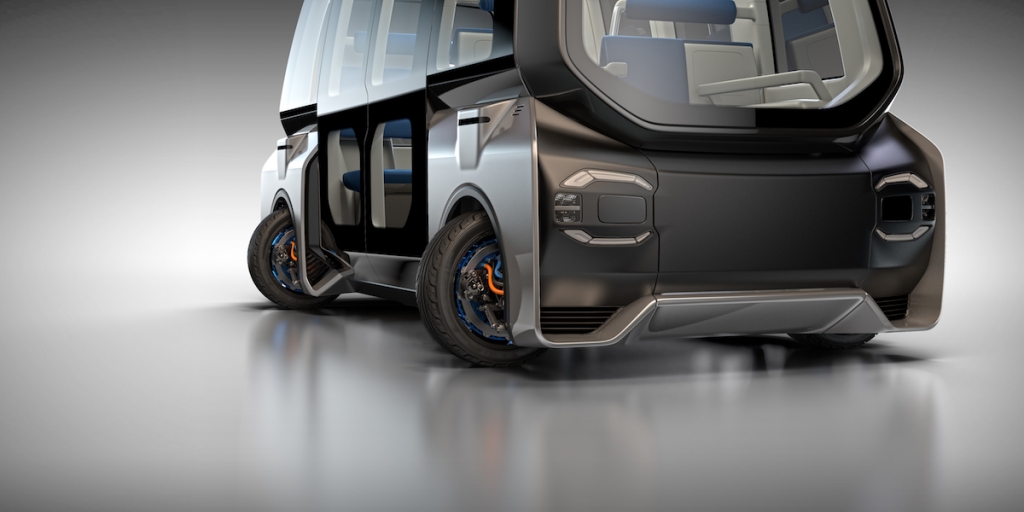 Protean Electric getting ready for a new class of urban transport vehicles
"Transport-as-a-Service urban mobility is gaining momentum, and with it the need for a new class of urban transport vehicles," explains KY Chan, CEO of Protean Electric, a former UK company recently taken over by NEVS/Evergrande. "Whether shared or private, for passengers or goods deliveries, human-driven or autonomous, these new vehicles will require new technologies to be fit for purpose. The Protean360+ corner module was born from our team's innovative thinking about how to meet the requirements for these next-generation urban vehicles. The Protean360+ corner module intelligently combines cutting-edge, production-ready technologies. Its unrivalled capabilities significantly advance the effectiveness of the urban transport vehicle concept, and we are already in discussion with prospective customers wishing to apply the corner module in their future vehicles".