ATM Milano and the renewal of the trolleybus fleets. The first Solaris Trollino IMC 'lands' in Milan
by Stefano Alfano Yesterday afternoon the first new generation trolleybus for ATM fleet landed in Milan, directly from Poland. Produced by Solaris Bus & Coach, with electric equipment by Kiepe Electric, the new articulated Trollino is the first of 80 vehicles (with possible option for further deliveries) which will allow a radical renewal of the trolleybus […]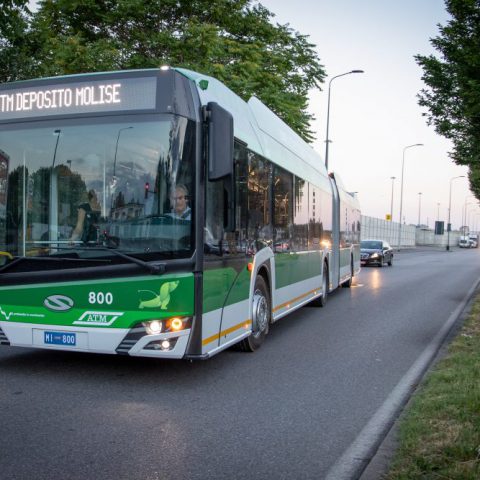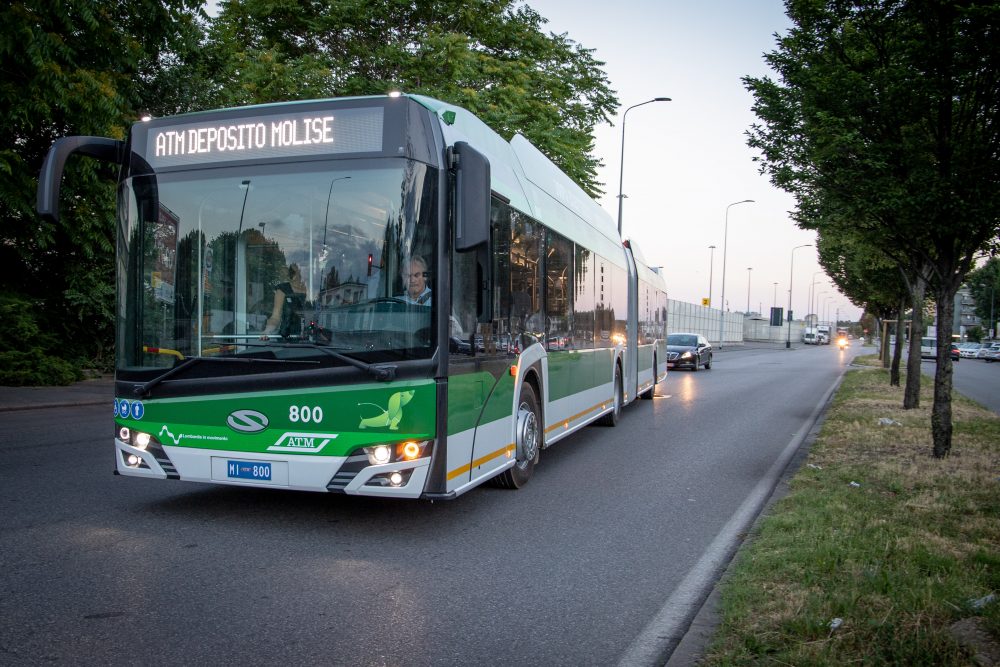 by Stefano Alfano
Yesterday afternoon the first new generation trolleybus for ATM fleet landed in Milan, directly from Poland. Produced by Solaris Bus & Coach, with electric equipment by Kiepe Electric, the new articulated Trollino is the first of 80 vehicles (with possible option for further deliveries) which will allow a radical renewal of the trolleybus fleet in Milan. Three vehicle per month will be delivered, according to the schedule.
Solaris is also entering in the French trolleybus market. The Polish company won a tender for the supply of 22 trolleybuses 12 meter to Saint-Etienne in the years 2019-2022. The vehicles will be fitted with a Skoda drive system and 40 kWh battery. The value of the contract is over 17 million euros. Also, the manufacturer is developing the 24 meter trolleybus (Solaris Trollino 24). The showcase? At Busworld Europe in October 2019.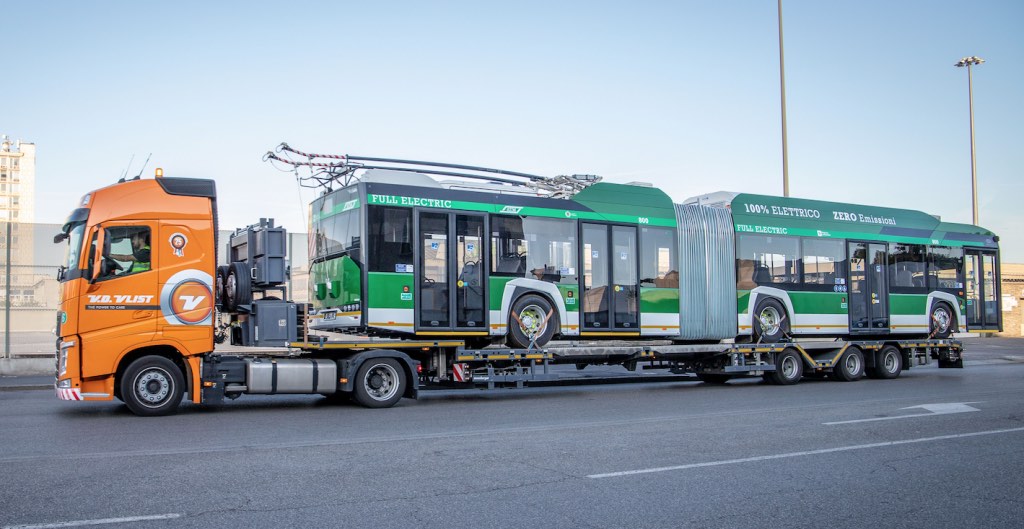 Battery powered trolleybuses for ATM Milano
Two years after its presentation in Plzen in 2017, the new Trollino now debuts in Italy. The trolleybus is indeed the first unit for the Italian market equipped with IMC technology (In Motion Charging) developed by Kiepe Electric, which allows wireless operations thanks to the 45 kWh battery pack. The Solaris Trollino in the version ordered by ATM is able to travel for around 14 km in zero emission mode, according to the manufacturer. The motors are two, with output of 120 kW each, so that the power source is split on two axles (the second and third).
New trolleybuses for ATM Milano, there is room for 136 people
The design of the front and sidewalls has analogies with the one of the Urbino 12 Electric, present in ATM Milano's fleet with 25 units. Compared to the previous version, the new Solaris Trollino has new and more efficient air conditioning systems and USB sockets for mobile phones, as well as the low floor, video surveillance. It can accommodate up to 136 passengers, 30 of whom are seated. The new trolleybuses will allow ATM to get rid of several '80s and '90s vehicles (with high floor) that are currently operated.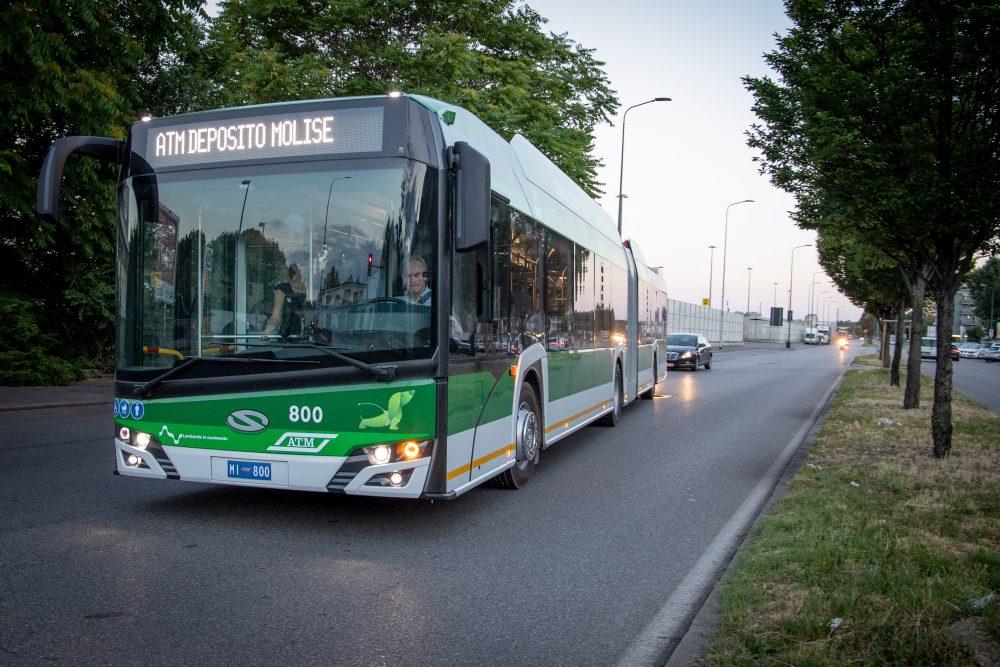 ATM Milano full electric thanks also to trolleybuses
Solaris, with the supply to ATM Milano, consolidates its presence in Italy also in the trolleybus market. The next deliveries are scheduled in Parma and Modena (15 and 8 respectively), but they'll involve the 12-metre version. The new IMC trolleybuses order is part of the 'path' towards a full electric bus fleet that ATM is targeting. A goal to be pursued not only through the conversion of the entire bus fleet (1,200 vehicles) to zero emission buses. ATM's plan also includes the renewal of the trolleybus fleet and the arrival of new trams of the latest generation. A tender for 80 new trams resulted in the awarding of the supply to Stadler Rail Valencia S.A.