Iveco is testing the Crealis IMC on Nancy's public transport network
The battery trolleybus Iveco Crealis IMC is undergoing testing in Nancy (France). The two-wire trolleybus, already ordered by Limoges Métropole and winner of the Sustainable Bus Award 2019, is equipped with an original Skoda Electric powertrain and can run in zero emission mode without power supply by overhead contact line, thanks to the battery pack on […]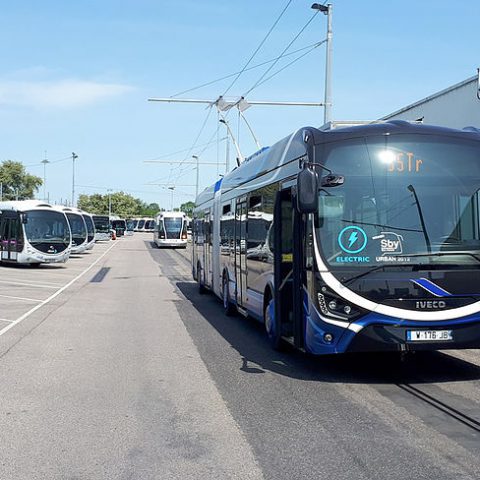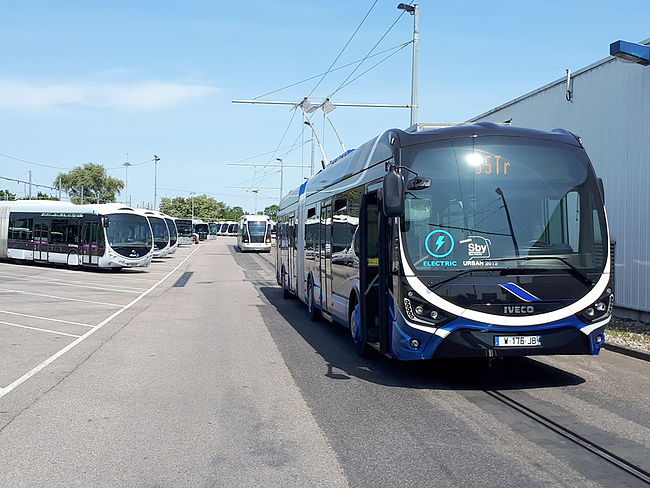 The battery trolleybus Iveco Crealis IMC is undergoing testing in Nancy (France). The two-wire trolleybus, already ordered by Limoges Métropole and winner of the Sustainable Bus Award 2019, is equipped with an original Skoda Electric powertrain and can run in zero emission mode without power supply by overhead contact line, thanks to the battery pack on board.
The news is reported on the French specialized magazine Mobilités Magazine.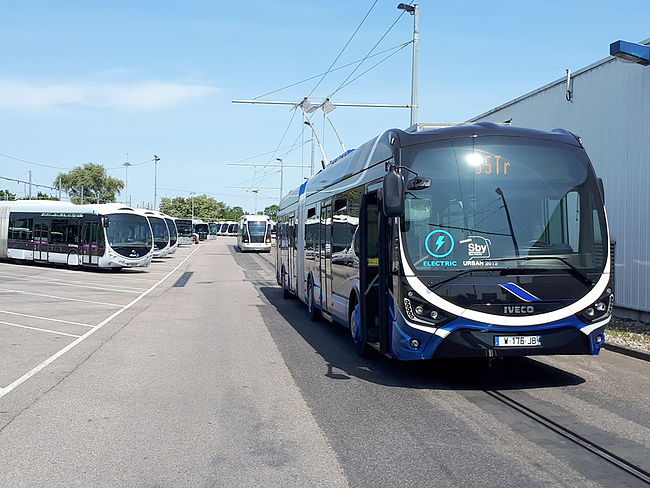 Iveco Crealis being tested in Nancy
The trolleybus realized by Iveco is now dealing with validation tests on the Nancy public transport network in order to evaluate offline range and performances even in climbing situations. The testing, Mobilités Magazines points out, are being done on Iveco's request, with the agreement of the operator and the transport authority.
Iveco Crealis to modernize Limoges network
Limoges Métropole has been using trolleybuses for more than 50 years and in September 2018 ordered two units of the new Crealis. Precisely, the municipality choose the Crealis In-Motion-Charging, the trolleybus unveiled at IAA Commercial Vehicles in Hannover and in that occasion awarded as Sustainable Bus Award 2019 in Urban category.
The investment is aimed at the modernisation of Limoges (208,000 residents) existing network. These new vehicles – supplementing the fleet of nearly 30 trolleybuses already in service – will be used on the busiest routes. Crealis IMC does not waste operating time to recharge its batteries, as they recharge automatically while it runs when connected to the overhead lines. Moreover, to preserve the architectural quality of town centers, these vehicles can, according to the manufacturer, run on batteries for 25% to 40% percent of the route.