Keolis in Normandy, a new tram system is born. 26 Alstom trams on three routes
The new tram service in Caen la Mer (Normandy) is now in operation. On 27th July, Keolis, which already operates the Twisto public transport system, launched the new tram system. Following 19 months of works, this new mode of transport will replace the previous rubber-tyred tram system. Also the bus network will be reshaped with the […]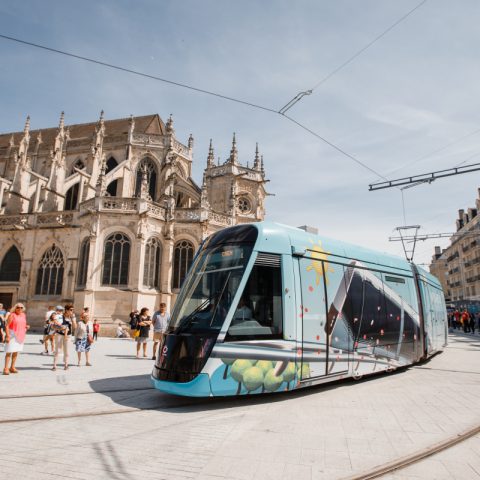 The new tram service in Caen la Mer (Normandy) is now in operation. On 27th July, Keolis, which already operates the Twisto public transport system, launched the new tram system. Following 19 months of works, this new mode of transport will replace the previous rubber-tyred tram system.
Also the bus network will be reshaped with the introduction of a new circular route and the extension of several lines. Keolis will operate Caen public transport network until the end of 2023, following the re-awarding of the contract to the French group in January 2018. Keolis has recently been awarded the contract for operation of Tram 9 between Paris and Orly. and a bus contract in Norway for a fleet that runs on 100% renewable energy.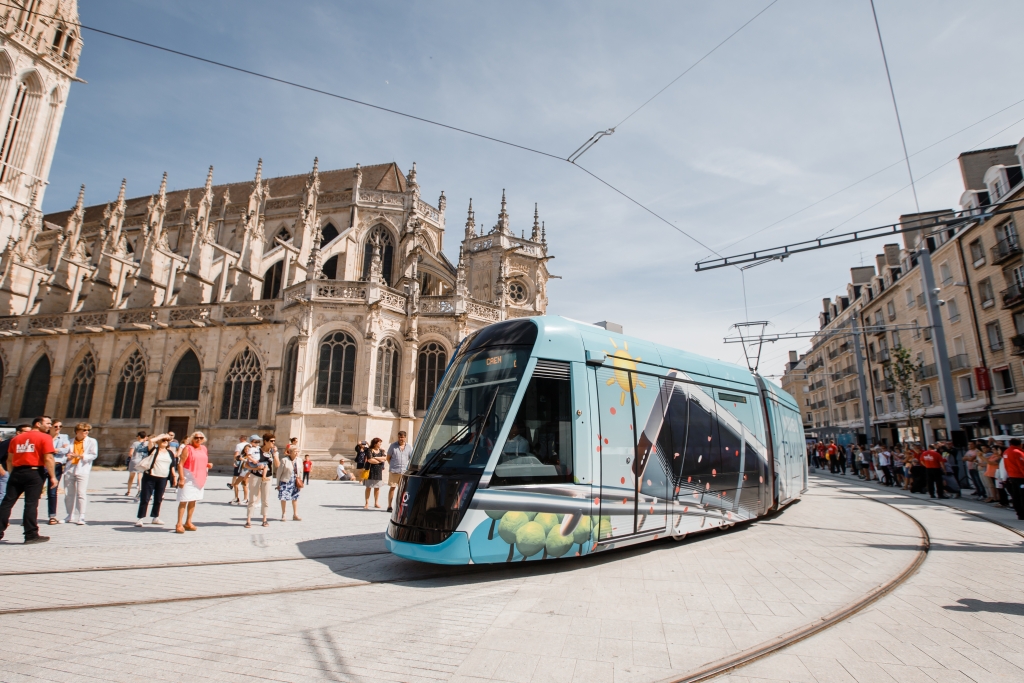 Keolis and Alstom, a pure French tram network
The tram network is made up of three lines totalling 16.2 km of track. It serves 36 stations with 26 trams and forms the backbone of the new Twisto transport system. The service will be guaranteed thanks to 26 Alstom new-generation Citadis X05 trams, each capable of carrying more than 210 passengers. They will run on dedicated tracks at 10-minute intervals between 5:45 am and 12:30 am, Monday to Saturday, and between 7:45 am and 12:30 am on Sundays and bank holidays, Keolis points out in a press release.
Alstom Citadis X05, more than 210 passengers on board
The Alstom Citadis X05 trams, 33 metres long, features six double doors and wide areas facilitating passenger movement inside the tram. The low floor tram features two areas reserved for wheelchairs, six seats for people with reduced mobility and noise amplifiers for the hard of hearing. The new tramsets also have USB ports offering additional services to passengers. The Citadis X05 for the Urban Community of Caen la Mer, Alstom underlines, can climb slopes with gradients of up to 8% and has standardised, proven and more accessible components.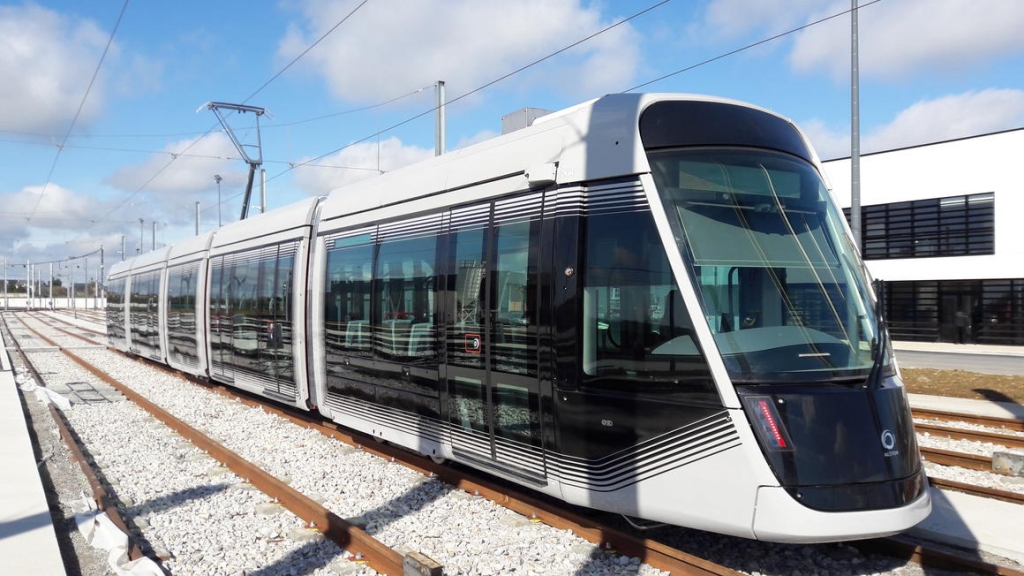 Not only trams. Bus network to be redesigned
Alongside the launch of the tram, the entire bus network is undergoing a major overhaul with the introduction of a circular route (called Ellipse) running around the whole urban area and the extension of several existing bus routes. Ellipse enables passengers to travel between neighbourhoods and links up Caen, Hérouville Saint-Clair, Colombelles and Mondeville, Monday to Friday, with services every 15 minutes at peak times and every 20 minutes off-peak. The Twisto network, Keolis highlights, now has six main bus routes (as opposed to only four previously), which now run for longer (5:45 am to 12:30 am).
Public transport in Caen, a complex system
Tram and bus systems supplement the fleet of 630 bicycles (including 400 e-bikes) and electric shuttles which run throughout the Caen city centre. These two services were rolled out when the new contract started in January 2018 and – together with the tram – are evidence of Caen la Mer and Keolis' commitment to promoting more sustainable forms of mobility.
Thanks to this bolstering of the urban area's transport facilities, Keolis is expecting an increase in ridership (+19.5%) and in revenue (+27%) across the whole network between now and the end of the contract in December 2023.