Keolis wins a contract for Bergen bus fleet (on renewable energy)
Keolis has been awarded a bus contract in Norway for a fleet that runs on 100% renewable energy. The bus fleet consists of 136 buses. The 9 and an half year contract, awarded by the public transport authority of Bergen Skyss, is worth 333 million euros and will come into effect on 1 December 2020. Keolis […]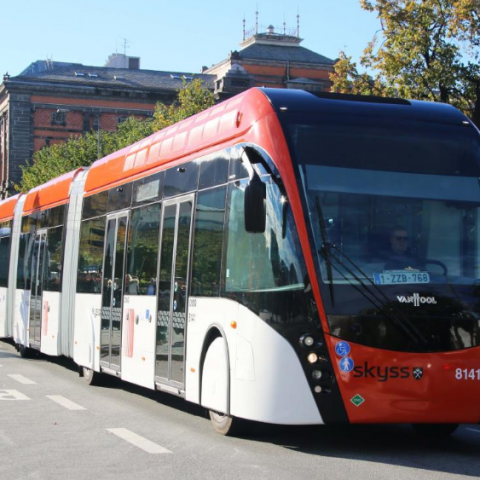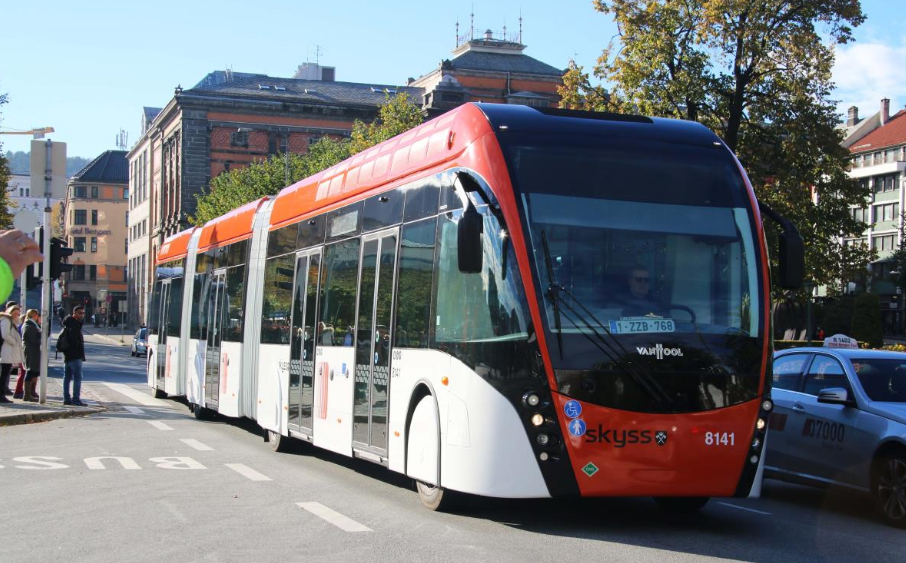 Keolis has been awarded a bus contract in Norway for a fleet that runs on 100% renewable energy. The bus fleet consists of 136 buses. The 9 and an half year contract, awarded by the public transport authority of Bergen Skyss, is worth 333 million euros and will come into effect on 1 December 2020. Keolis already operates the Bergen light rail network.
In total, the whole fleet is expected to run a total of 5.7 million kilometres and carry 17 million passengers annually.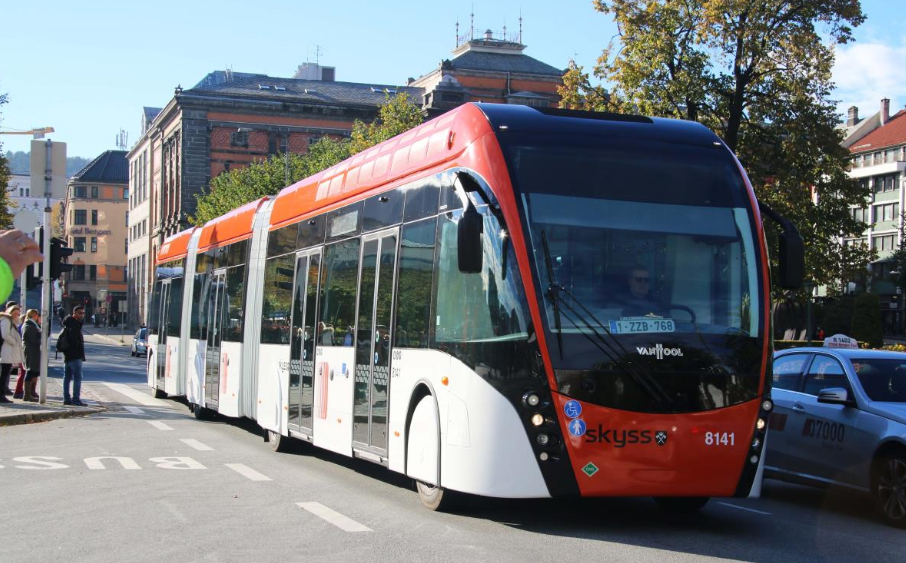 500 employes for Keolis in Norway
Keolis has been present in Norway since 2010. With this new contract, its presence in the country will increase to around 500 employees. Keolis operates the Bergen light rail network since 2010, which is 20 kilometres long and counts 28 trams. The contract was recently renewed for another eight years and now includes maintenance in addition to operations. The success of this light rail network has encouraged the public transport authority to develop plans for further expansions, with firm plans for a northern line and a new extension to the western line due to open in 2022, Keolis explains in a press release. Between 12 and 14 new trams will be added to the network.
Keolis and sustainable mobility
In addition to the 100% fossil free buses in Bergen, Keolis is leading several electro-mobility projects in France and internationally. In France, Keolis has just launched the first electric Bus Rapid Transit service in Amiens and is preparing to launch the fully-electric BRT in Bayonne-Biarritz-Anglet, the Caen tram system, and the first hydrogen powered BRT system in the world, that will run in Pau thanks to the deployment of eight Van Hool Exqui.City 18 FC.
Keolis has also been given the task of bringing the Orléans Metropole area to a fully electric public transport system by 2024.
Keolis, electric school buses in the US
Internationally, Keolis is also spearheading numerous electro-mobility projects. In addition to its fleet of electric vehicles in Sweden and the Netherlands, the Group will soon be operating the second largest electric vehicle fleet on the East Coast of the United States. After beginning operations in January 2019 in Greensboro in North Carolina, Keolis launched the state's first fully electric bus route in February in the shift to what will become a full fleet of 43 fully electric buses. On the West Coast in Los Angeles, Foothill Transit selected the Group to operate its network of 147 buses, including 14 electric ones, with plan for a fully electric fleet by 2030. In Canada in December 2018, Keolis became North America's largest operator of fully electric type-C school buses.
Fossil free bus fleet to enhance quality of life
Bernard Tabary, CEO International of Keolis Group said: "We are delighted that Skyss has entrusted us to run the Bergen bus network and we are looking forward to a close collaboration. Winning this contract gives us the opportunity to create synergies between our Bergen light rail network and the new bus operation and to offer our passengers a more integrated mobility offer. The 100% fossil free bus fleet will enhance Bergen's quality of life appeal ever further."
At the last UITP Summit in Stockholm, Keolis showed together with Ericsson how 5G technology can be used to control autonomous vehicles remotely.