Salzburg AG lands a new trolleybus order with Hess: another 13 vehicles commissioned (it brings the total to
Salzburg AG has just ordered 13 new battery-powered trolleybuses from Hess. They are expected to be delivered in 2023 and 2024. This will bring the Hess fleet in Salzburg to 42 vehicles. In addition to the delivery of vehicles, the contract also includes the maintenance of the vehicles by Hess in Salzburg. Hess continues delivery […]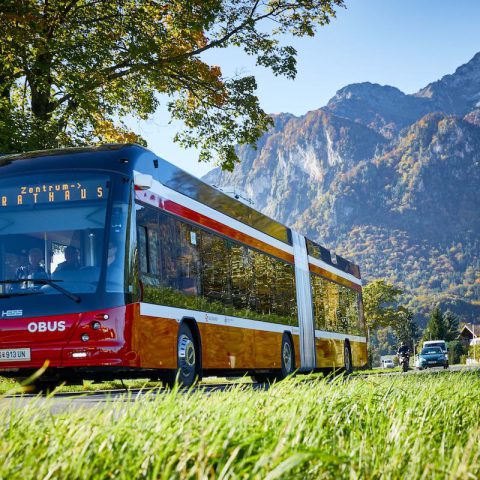 Salzburg AG has just ordered 13 new battery-powered trolleybuses from Hess. They are expected to be delivered in 2023 and 2024. This will bring the Hess fleet in Salzburg to 42 vehicles. In addition to the delivery of vehicles, the contract also includes the maintenance of the vehicles by Hess in Salzburg.
Hess continues delivery of trolleybuses in Salzburg
In 2019, Salzburg AG ordered a first batch of 15 vehicles from a framework agreement with Hess, that is worth as many as 50 vehicles. These lighTram 19 DC vehicles were added to the Salzburg trolleybus fleet in 2019 and 2020. In mid-2021 and early 2022, a further 14 battery-powered trolleybuses of the same design were delivered to Austria from Switzerland.
The batteries of these vehicles are charged during the journey on the overhead line and can thus also drive larger sections of route without overhead lines. Thanks to the dynamic charging technology developed by Hess, no charging time is lost and the energy storage system can be designed in a resource-efficient way.