Stadler to supply 30 new trams in Milan, deliveries will start by the end of 2020
Stadler won a tender for up to 80 trams to be delivered to ATM Milano: the first vehicle (out of a 30 vehicles first order) is going to be supplied within a year and a half and then subsequent deliveries will follow the pace of 1 or 2 trams per month. Following a public tender, the […]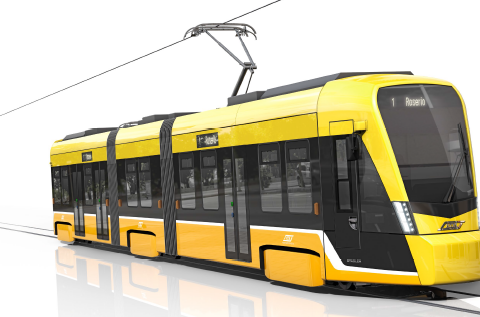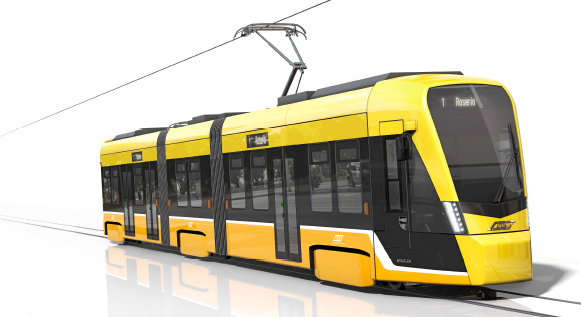 Stadler won a tender for up to 80 trams to be delivered to ATM Milano: the first vehicle (out of a 30 vehicles first order) is going to be supplied within a year and a half and then subsequent deliveries will follow the pace of 1 or 2 trams per month. Following a public tender, the contract for the supply of 80 new trams to Stadler was awarded in February for a total value of €172.6 million.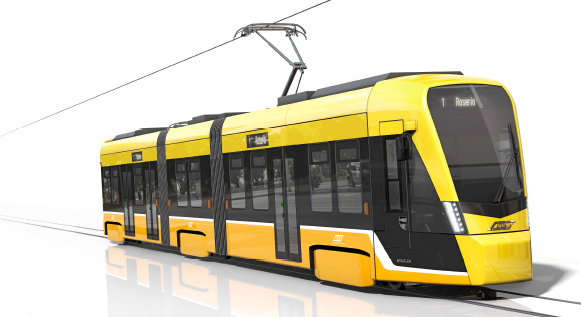 The first order for the supply of 30 trams, of which 20 for the urban service and 10 for the intercity service, has a total value of 75.5 million euros. The order is part of a 6-year framework agreement for the supply of 50 trams for urban and 30 trams for intercity services, which will progressively replace all older trams, thus increasing the public transport offer and improving travel comfort with technologically advanced, quieter and much more energy-efficient and environmentally friendly vehicles.
Quieter trams for Milan
The new trams (model Tramlink S3 Leo realized by Stadler Rail Valencia) are bidirectional vehicles with a length of no more than 26 metres, a lowered platform in the central part, recovery system in order to recuperate braking energy and also video surveillance systems. They are also equipped with a technology that will make them quieter and have active and passive safety systems such as impact resistance and an anti collision system.
Milan, 30 new trolleybuses are coming
The order for the supply of 30 new trams marks another step in the ATM fleet renewal plan. The investment is part of the so called "ATM full electric" plan. A few weeks ago the first Solaris Trollino 18 trolleybus "landed" in Milan. It's be the first delivery in the framework of a 80 trolleybuses agreement. The new vehicles will progressively replace all 12-metre and 18-metre older vehicles.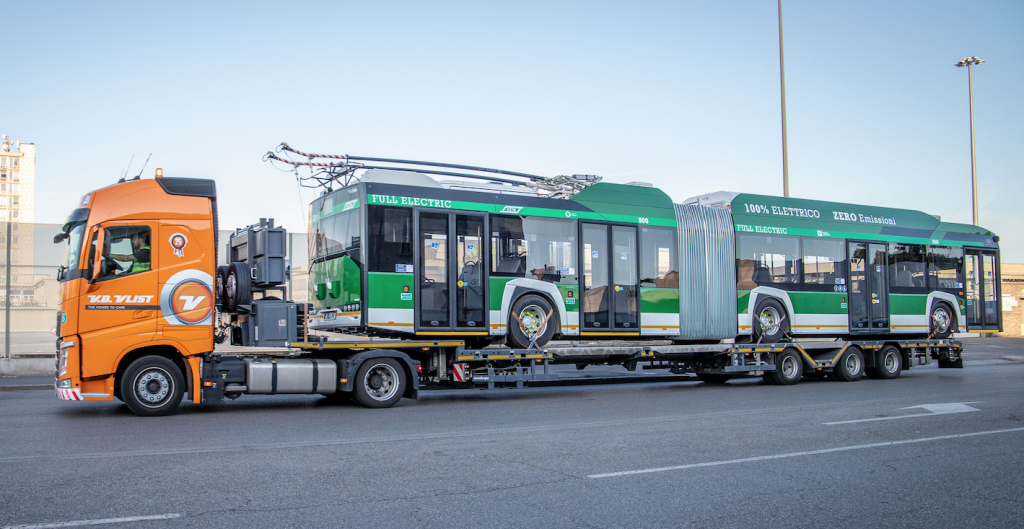 ATM Milano is saying goodbye to diesel buses
With regards to buses, from 2019 on, not a single diesel bus will be purchased by ATM Milano. Only hybrids, trolleybus IMC and full electric buses. In the meanwhile, all ATM's depots will be converted and new structures will be built. So far there are 25 electric buses in circulation, following the tender won by Solaris with the Urbino electric in June 2017. The other contender, at that time, was Irizar. It was the first electric tender launched by ATM. The second tender, for up to 250 electric buses, also saw Solaris as a winner, as announced a few days ago.