The first Belgian BRT will see 14 Van Hool hybrid trambuses in operation by September
The first Belgium's BRT like system will see 14 Van Hool Equi.City 24 meter long operating between Bruxelles Airport Zaventem and Bruxelles Expo in September. The order come from the Flemish public transport operator De Lijn. The vehicles will thus be running during Busworld Europe 2019, the 25th edition of the venue (and the first time […]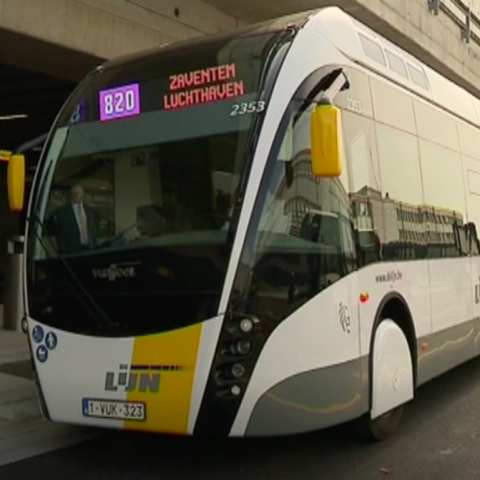 The first Belgium's BRT like system will see 14 Van Hool Equi.City 24 meter long operating between Bruxelles Airport Zaventem and Bruxelles Expo in September. The order come from the Flemish public transport operator De Lijn. The vehicles will thus be running during Busworld Europe 2019, the 25th edition of the venue (and the first time in Bruxelles).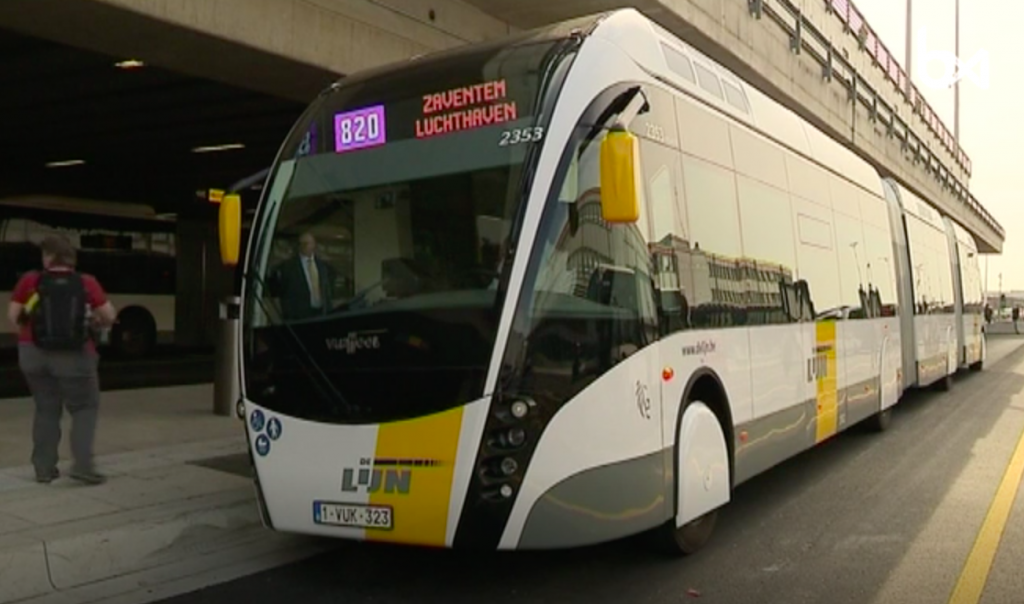 De Lijn bets on the trambus
The first trip of the first units delivered by Van Hool took place a few days ago. Flemish Minister of Mobility Ben Weyts was among the attendees. The vehicles will travel in the northern outskirts of Brussels, from the University Hospital in Jette to Zaventem Airport via Brussels Expo and Vilvoorde.
The Belgian manufacturer is also building 58 hybrid trambuses for Trondheim in Norway, where they are set to enter service as from August 2019. Van Hool in fact has signed a contract with Nettbuss and Tide, the local operators who run the buses on behalf of AtB, the public transport company in Trondheim.
Flexible as a bus
The trambus offers the flexibility of a bus but has the dimensions of a tram with its 24 metres length, twice as long as a normal bus, and its capacity is of 137 passengers (51 seated, 86 standing). According to Weyts the new infrastructure, similar to a BRT system, is expected to reduce the number of cars going into Brussels by 10,000.
Hybrid driveline for Van Hool Exqui.City trambus
The Van Hool Exqui.City double articulated features four doors and a low floor layout. The buses have a hybrid driveline. The internal combustion engine MAN D0836 LOH61 works together with a Siemens PEM 1DB2024. According to De Lijin managing director Roger Kesteloot, they can save 200,000 litre diesel per year.
The first BRT fuel cell bus
In France, Van Hool will be protagonist of the first BRT running on hydrogen. 8 units of Van Hool Exqui.City 18 FC (18.62 metre long) will be deployed in Pao (France), in consortium with the French multinational electric utility company Engie and ITM Power, specialised in the manufacture of integrated hydrogen energy systems, that will be responsible for the station based near the bus depot. The brand new vehicle will have a 125 passenger capacity and an autonomy of around 300 km, states Van Hool. The articulated bus is equipped with FCveloCity-HD 100-kilowatt fuel cell engine realized by Ballard. The total value of this contract is €13.5 million, of which €7 million has already been acquired through regional and European grants.