Trolleybuses in Italy, many projects on the launching pad. Kiepe Electric at the forefront
Rimini's Metromare is switching gear, the supply of new-generation trolleybuses to ATM Milano has been completed, while other vehicles are making their debut in service in Emilia-Romagna region. The first half of 2021 in Italy has been anything but dull as far as trolleybus projects are concerned, with Kiepe Electric, a Knorr-Bremse Group company, at […]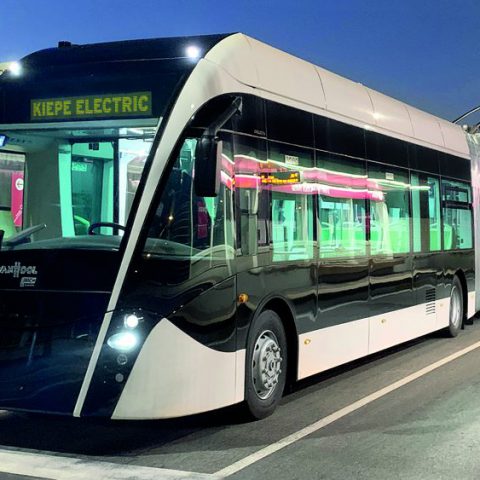 Rimini's Metromare is switching gear, the supply of new-generation trolleybuses to ATM Milano has been completed, while other vehicles are making their debut in service in Emilia-Romagna region.
The first half of 2021 in Italy has been anything but dull as far as trolleybus projects are concerned, with Kiepe Electric, a Knorr-Bremse Group company, at the forefront.
Trolleybus market in turmoil, between Milan and Emilia Romagna
In recent years, ATM Milan has secured a major order. A procurement for 80 trolleybuses is a rare event, and the first 30-vehicles batch is now operating on the Milan public transport network.
The vehicles are equipped with In Motion Charging technology, with drives on two axles and traction batteries for off-wire driving with a capacity of 45 kWh.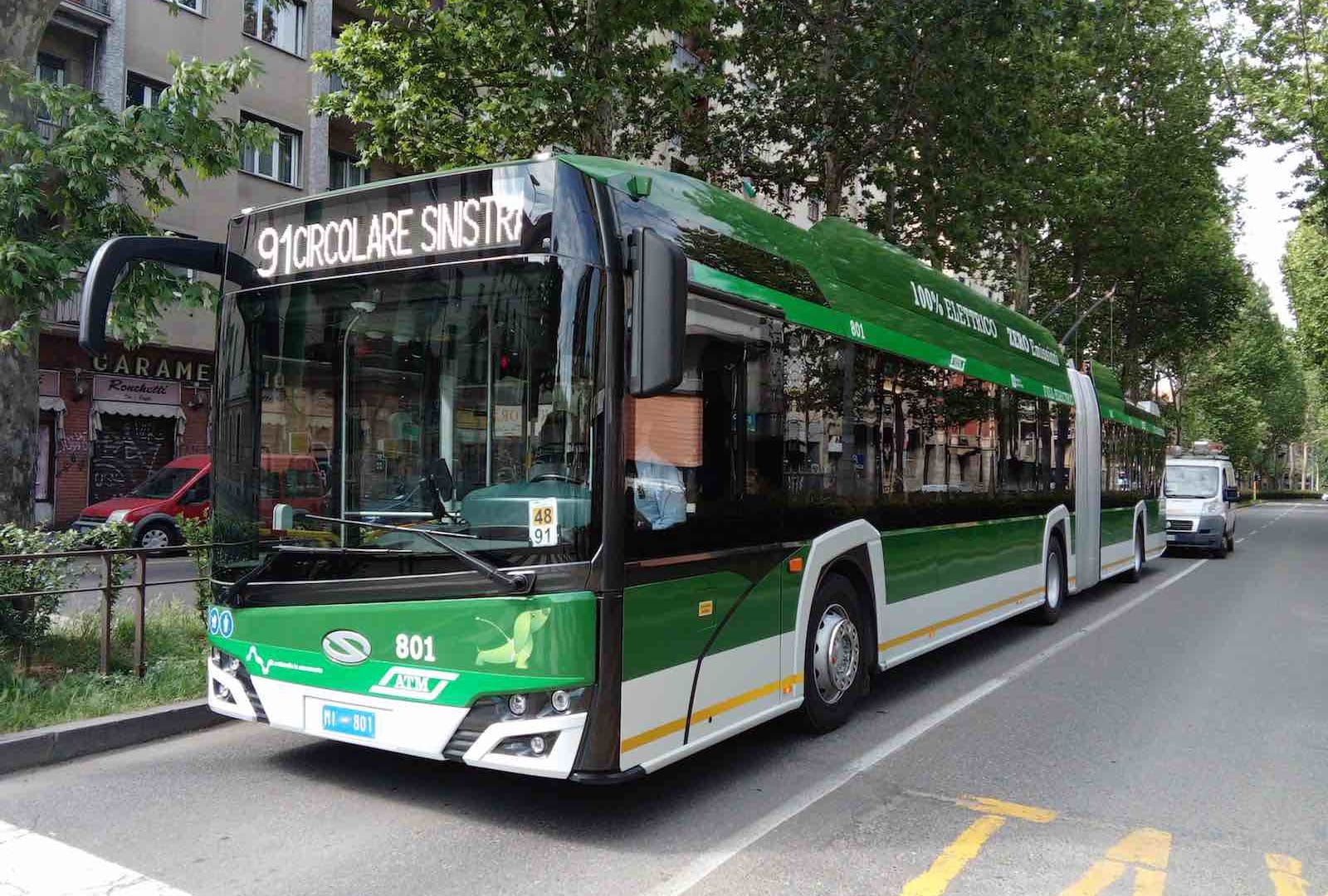 "As a result of the restrictive measures due to the pandemic situation, we have suffered some slowdowns in the factory testing of the new vehicles," explains Calogero Taibi, managing director of Kiepe Electric in Italy since November 2020. He adds: "Since last summer, when the restrictive measures were first relaxed, we have resumed testing, many of which has also been carried out remotely with video-conference connections".
In addition, three projects in Emilia-Romagna are currently on the launching pad: TEP in Parma and Seta in Modena, through a joint tender, have commissioned the purchase of a total of 18 12-metre trolleybuses, again built by Solaris with Kiepe equipment.
Rimini's Metromare: Kiepe Electric and a historical order
Particular attention should be paid to the Metromare in Rimini, the coastal rapid transport route between Rimini and Riccione, which is characterized by being the first BRT network launched in Italy. This line is operated by a batch of nine Van Hool Exqui.city vehicles with Kiepe Electric equipment that reached the Riviera last December.
A further six units of the same vehicle were ordered last December by the Pescara transport company (TUA SpA), for the innovative transport system between Pescara and Montesilvano.
The nine 18-metre Exqui.city vehicles are equipped with IMC technology from Kiepe Electric, which enables them to travel approximately 15 km without a two-wire line, and are driven by two axles powered by 160 kW motors. They are also equipped with a video surveillance system and USB sockets.
Kiepe Electric: the latest from Metromare
The transport system created in Rimini is "a unique case on the Italian scene" – The route, entirely on its own track and fully electrified, runs alongside the railway line for a length of 9.8 km, connecting the railway stations of Rimini and Riccione and is interspersed with 15 intermediate stops. The route is partly double-track (cross-section 7.30 m) and partly single-track (cross-section 4.20 m); the crossing of vehicles for the single-track sections is always at a stop thanks to a sophisticated signalling system. A further special feature is the integration with bicycle mobility (in which the Rimini administration has always invested heavily). The vehicles are designed to transport bicycles, integrating with the existing infrastructure (bike sharing and bike station).