Two lines to be converted to trolleybus operations in Zurich. And new vehicles are coming
by Stefano Alfano Zurich's trolleybus network looks forward to the future with new technologies and new trolleybus lines. Following the delivery of three 24-metre maxi trolleybuses in 2019, the operator VBZ Zurich is continuing to renew its rolling stock, and Hess is once again the chosen industry player. In March 2020, deliveries began of 9 […]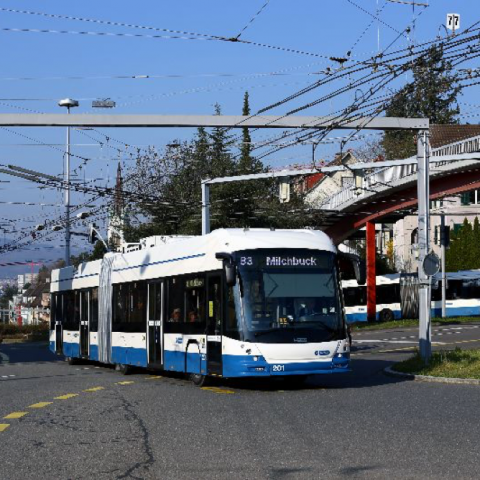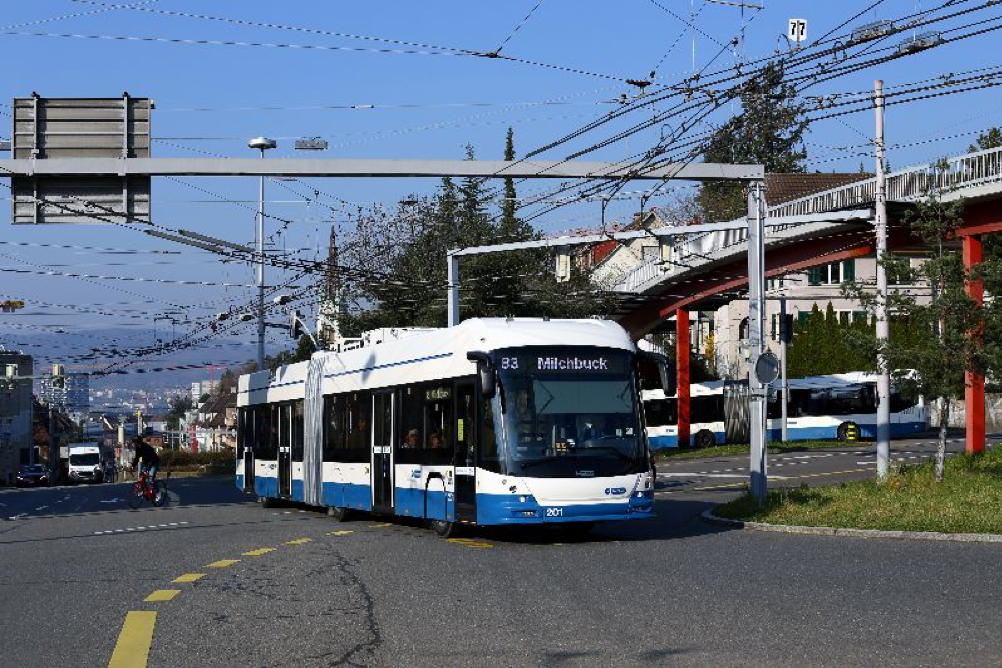 by Stefano Alfano
Zurich's trolleybus network looks forward to the future with new technologies and new trolleybus lines. Following the delivery of three 24-metre maxi trolleybuses in 2019, the operator VBZ Zurich is continuing to renew its rolling stock, and Hess is once again the chosen industry player. In March 2020, deliveries began of 9 new trolleybuses, series 200-208, of the Lightram 19 type, 18.7 m long, equipped with four doors with IMC technology and battery pack.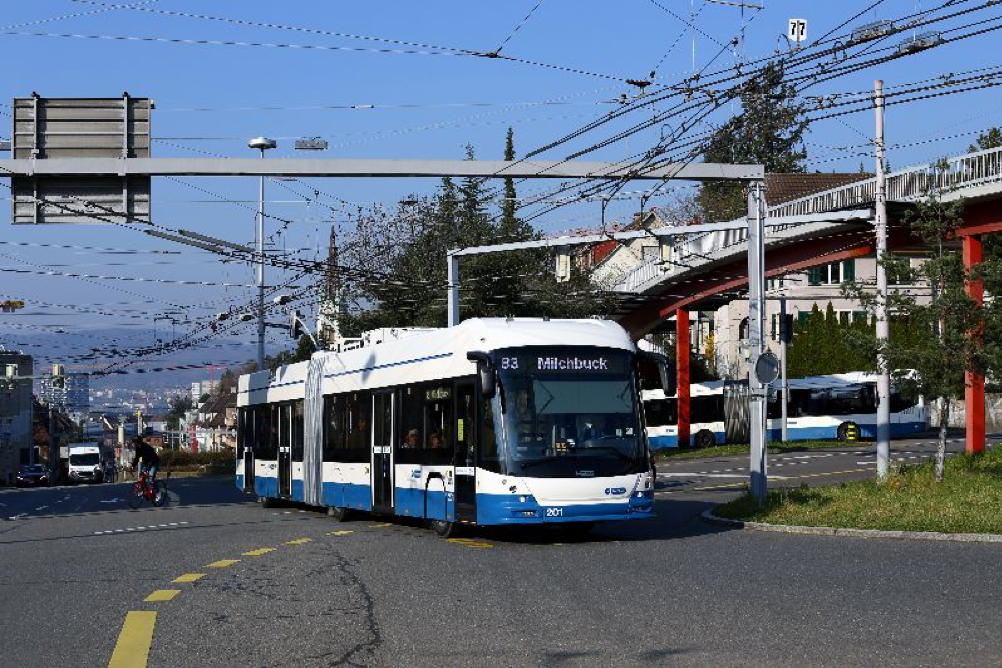 At the beginning of March the first new entry
The first new trolleybus started service in mid-March followed shortly after by the second (n.200) with a particularly livery which recalls how the new trolleybuses are "zero emissions" both in normal and off-wire (autonomous) running. The new arrivals will be used both on line 83 and on lines that will be electrified in the future.
In fact, project works are underway for the conversion into electric traction of two lines: lines 69, from Milchbuch terminus to ETH Honggenberg (10 minutes travel with passages every 10 minutes) and 80, a long bypass line serving the northern sector of the city, connecting the hospital of Triemli to Oerlikon station (30 minutes travel with passages every 10 minutes).
New trolleybus lines in Zurich by 2024
Projects must be submitted by 2022 and works are scheduled to be completed by 2024. The Zurich cantonal government has earmarked CHF 3.4 million for this purpose, with regards to the project and the drafting of the two-wire line, which will probably only cover part of the route, as on line 83.
The services on the two new trolleybus lines will be partly off-wire. The decision was taken after the brilliant results of line 83, considered the "pilot line" for off-wire operations.
Line 83 in Zurich, the 'pilot line' for off-wire operations
Launched in December 2015, line 83 is the extension of the trolleybus line 71, and connects the Milchbuch terminus with Zurich Alstetten station running part of the line wirelessly. The 83 line has seen a rapid increase in the annual number of passengers, from 1.5 million to 2.5 million; VBZ has therefore increased its services every 7.5 minutes from Monday to Friday and every 15 minutes on Saturday.
The test of the Swisstrolley Plus no. 183 trolleybus was very valuable in this regard. The vehicle features lighter construction (saving for up to one ton), energy optimization software, lower absorption systems and batteries allowing an autonomy of up to 30 km. The tests showed savings of up to 15% in energy consumption. Hess has therefore started series production of the Lightram 19 trolley buses, which are already in operation in Bern, Biel, Lucerne, and Zurich itself (in the 24-metre version), as well as in Salzburg.
Zurich's trolleybus network is constantly evolving and in the coming years new trolleybus vehicles will certainly be acquired for the upcoming electrified lines.