Irizar takes e-mobility seriously. With a dedicated plant…
Hector Olabe, managing director of Irizar e-mobility, outlines the development of Irizar commitment in the field of electric buses, last step in the evolution of a company founded in the end of XIX century as bodybuilder and recently became one of the main actor in the production of electric buses. The only one that realizes […]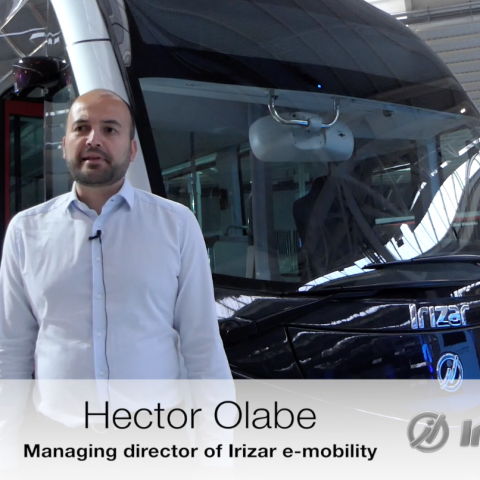 Hector Olabe, managing director of Irizar e-mobility, outlines the development of Irizar commitment in the field of electric buses, last step in the evolution of a company founded in the end of XIX century as bodybuilder and recently became one of the main actor in the production of electric buses. The only one that realizes the whole electric bus with own technology, coming from the companies of Irizar group. And the only one that has a plant fully dedicated to e-mobility: Aduna plant, recently inaugurated, will produce up to 1,000 electric vehicles per year on a 18.000 square meters of gross floor area on 4 hectars plot. The inauguration of Aduna plant has also been the occasion to present to press and customers from all over the world thefirst truck manufacturer by Irizar: the ie truck. Electric, needless to say.
Two models in Irizar electric bus range
The new plant produces 10.8 and 12 meters long city buses (that have been operating in various European cities since 2014) and articulated vehicles. Irizar e-mobility's bus range currently includes two models: Irizar ie bus (with range between 200 and 220 km at an average speed of 15-17 km/h. It will soon be joined by a 10.8 and a 18 meters version) and Irizar ie tram. The last one was showcased at Busworld 2017 and will be provided in 43 units to Amiens. The new model is developed in versions from 12 up to 18 meters, with a maximum capacity of 155 people. The appearance is that of a tram. Irizar ie tram has up to 8 sliding doors and an integral low floor.