Mercedes electric Citaro on the launching pad
Electric Citaro is almost ready for the market. The 20 years aged best seller in the field of city buses has ben unveiled in its battery version during 2017 and will go into serial production by the end of this year. Hochbahn Hamburg (that plans to procure emission-free buses only from 2020) has already placed […]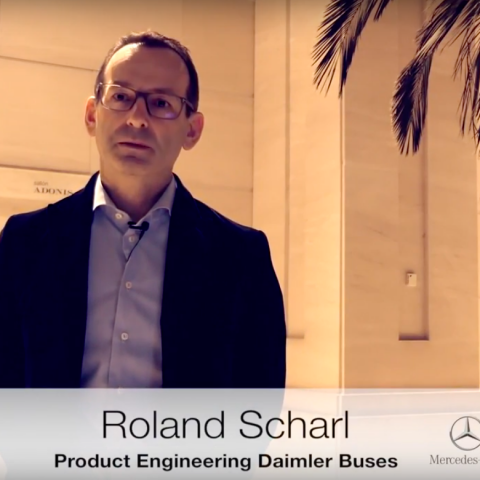 Electric Citaro is almost ready for the market. The 20 years aged best seller in the field of city buses has ben unveiled in its battery version during 2017 and will go into serial production by the end of this year. Hochbahn Hamburg (that plans to procure emission-free buses only from 2020) has already placed an order for 20 units. Sustainable Bus met Roland Scharl, product engineering in Daimler Buses, for a conversation about the electric Citaro.
Mercedes electric Citaro on the launching pad
The new, fully electrically powered Citaro, now on last stage of tests, features a unique thermal management system. It reduces energy consumption, and therefore increases operating range. An energy-saving heat pump is used to warm the passenger compartment, for example. Electric motors near the wheel hubs power the rear axle, the Ave130 electric axle manufactured by Zf and mounted also as optional on Solaris Urbino electric.