Hauts-de-France launches an electric coach on a 60 km route
The interurban line 33E between Beauvais and Compiègne, in the French region of Oise, turns the electric switch on for four found trips per day. An electric coach manufacturer by BYD, that assemble its vehicles for the French market in a dedicated plant near Beauvais, has been introduced yesterday on the route. Electric coach, an […]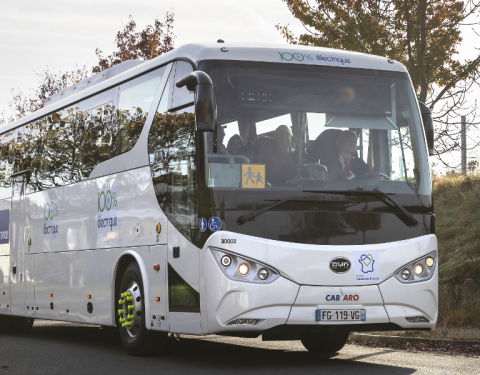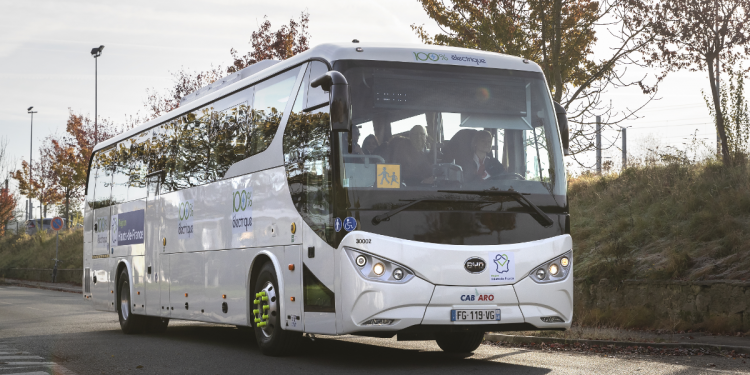 The interurban line 33E between Beauvais and Compiègne, in the French region of Oise, turns the electric switch on for four found trips per day. An electric coach manufacturer by BYD, that assemble its vehicles for the French market in a dedicated plant near Beauvais, has been introduced yesterday on the route.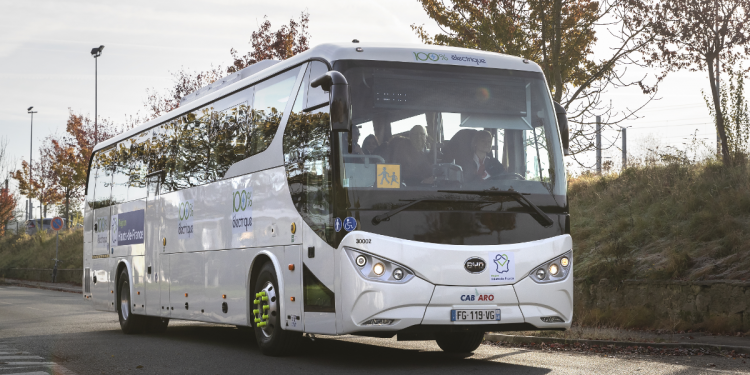 Electric coach, an innovation in France
Already tested at the beginning of 2019, the electric coach is an innovation in France. Actually, a pilot has been launched by Flixbus with a Yutong electric coach on the route between Paris and Amiens. And Germany followed with a BYD turistic coach that went into operation in Germany.
However, the Hauts-de-France have decided to confirm the test: since Wednesday 20 November 2019, a coach of this type has been integrated into the network. A second one will arrive in a few weeks. The BYD vehicles are 13 metres long and can carry 59 passengers.
The drivers? Specifically trained
The two electric coaches will travel daily on the interurban line 33E which links Beauvais to Compiègne (60 km) and will notably serve the Clermont station. They are therefore in addition to a fleet that already has hybrid or natural gas buses.
The drivers of Transdev Oise Cabaro and Transdev Picardie, subsidiaries of Transdev Hauts-de-France, have been specifically trained to drive these new generation coaches to ensure the service.
The future of coaches
Despite pilots on electric coaches are increasing, a study released by IRU in May 2019 stated that LNG is the most efficient and convenient solution for the future of coaches. According to the World Road Transport Organisation, in the category of coaches, "there are simply no viable alternatives to diesel vehicles presently available on the market". Thus it has commissioned a study to ISSINNOVA aimed at identifying possible alternatives to diesel drives in the short and medium term, outlining pros and cons from a technological, economic and infrastructural point of view.