Olectra – BYD launch an electric coach for Indian intercity routes
An electric coach for Indian bus market. The joint venture between BYD and Olectra launched last week the 12-meter intercity coach named C9. The partners (which have already some 200 e-buses in operation in India) expects to deploy as many as 300 units in India by the end of 2020. According to a report by […]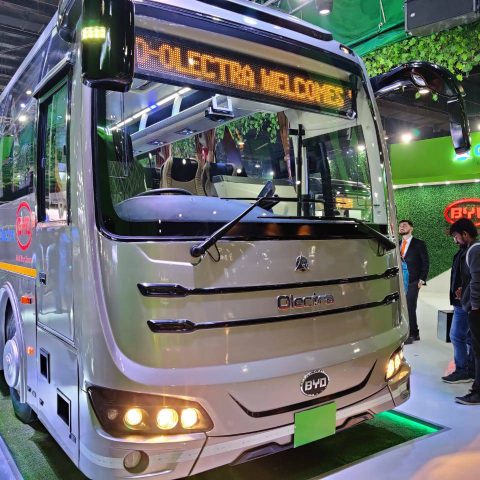 An electric coach for Indian bus market. The joint venture between BYD and Olectra launched last week the 12-meter intercity coach named C9. The partners (which have already some 200 e-buses in operation in India) expects to deploy as many as 300 units in India by the end of 2020.
According to a report by P&S Intelligence, by 2025 the electric bus market in India is foreseen to reach over 7,000 units with a CAGR (Compound Annual Growth Rate) of 53 % in the period 2018 – 2025. The investments will be mainly driven by Faster Adoption and Manufacturing of Electric Vehicles (FAME) scheme. And buses with a length under 10 meters will witness the quicker growth.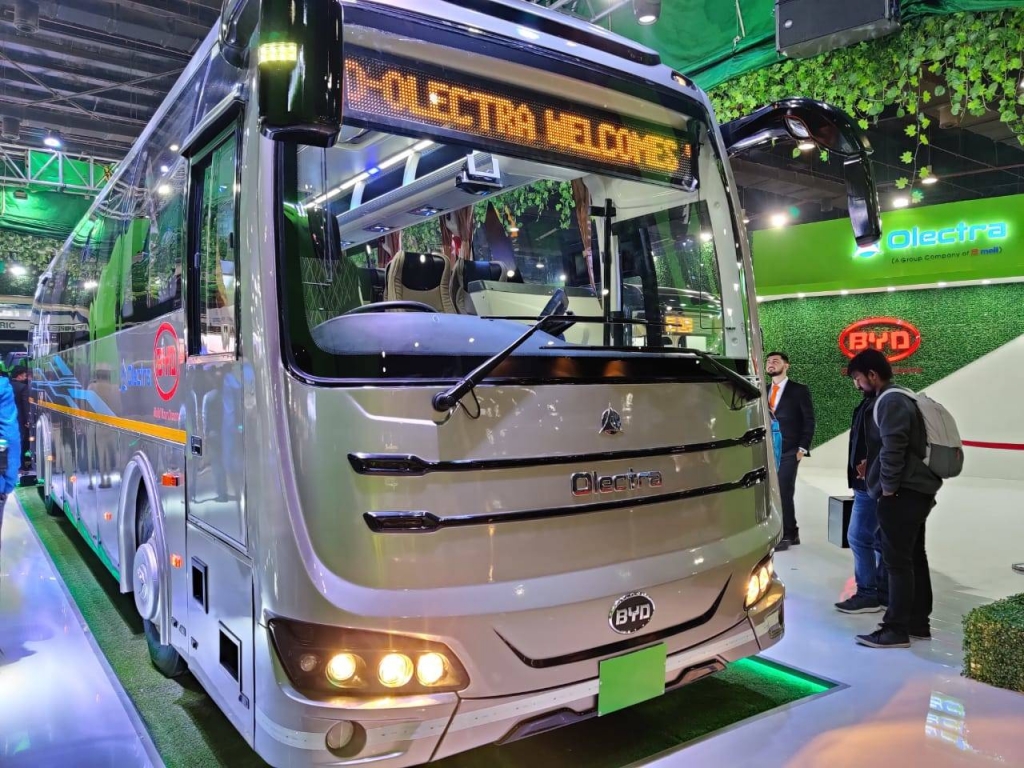 The electric intercity coach for India
Olectra-BYD, based in Hyderabad, have planned to increase the electric bus production in India to 5,000 vehicles per year from the 2,000 that are built now.
Out of this partnership a new electric coach is now born. It was unveiled at the Auto Expo last week: the Olectra-BYD C9 carries up to 49 seated passengers on board. The batteries can store 360 kWh, and the motor can deliver up to 360 kW (180 for each in-wheel motor)
Producers are planning to deploy 300 coaches Olectra-BYD C9 by the end of 2020. Customers will include the private operators as well as the state transport corporations. According to ETAuto, «the new electric bus range offers a maximum torque of 3000 Nm and also equipped with a slew of safety features including EU standard FDSS system with TUV certification, ADAS system and ITS system as per Indian Regulatory requirement».
Olectra – BYD, the first electric coach for India
N. Nagasatyam, Executive Director of Olectra Greentech, said to ETAuto that «The running cost per kilometer of intercity IC buses is at roughly around Rs 24- Rs 28 (between 0,31 and 0,36 euros) while in C9 it is only Rs 8 (0,10 euros). We are the first one to launch intercity city long distance coach in electric range in India. With this range our intention is to make long distance travel eco friendly».
NK Rawal, Managing Director of Olectra Greentech, said to The Hindu Business Line: "Olectra-BYD has been spearheading the adoption of electric vehicles in the country with focus not only to 'Make in India' but also 'Made for India' to meet the increasing requirements of our diversity in the landscapes and terrains of the country. We have covered significant ground in meeting the requirements of several states in the country and is the partner of choice for the EV revolution in the country for Mumbai, Pune, Nagpur, Himachal Pradesh, Hyderabad and Kerala where our e-buses are already successfully operating. Our proven ability to introduce new models of electric buses with utmost passenger comfort and safety will enable us to meet the requirements of newer segments."