Isuzu CNG bus on a roadshow in Europe. Kendo/Interliner for touristic operation
Anadolu Isuzu Kendo/Interliner CNG is currently on a demo tour across Europe. The vehicle was launched onto the European market in September 2020. As part of a deal signed with North Macedonia in February 2020, six Kendo/Interliner CNG buses were recently delivered to the city of Bitola. In addition to North Macedonia, Anadolu Isuzu also received […]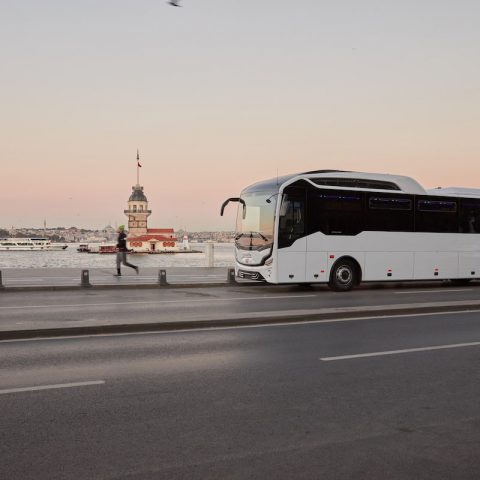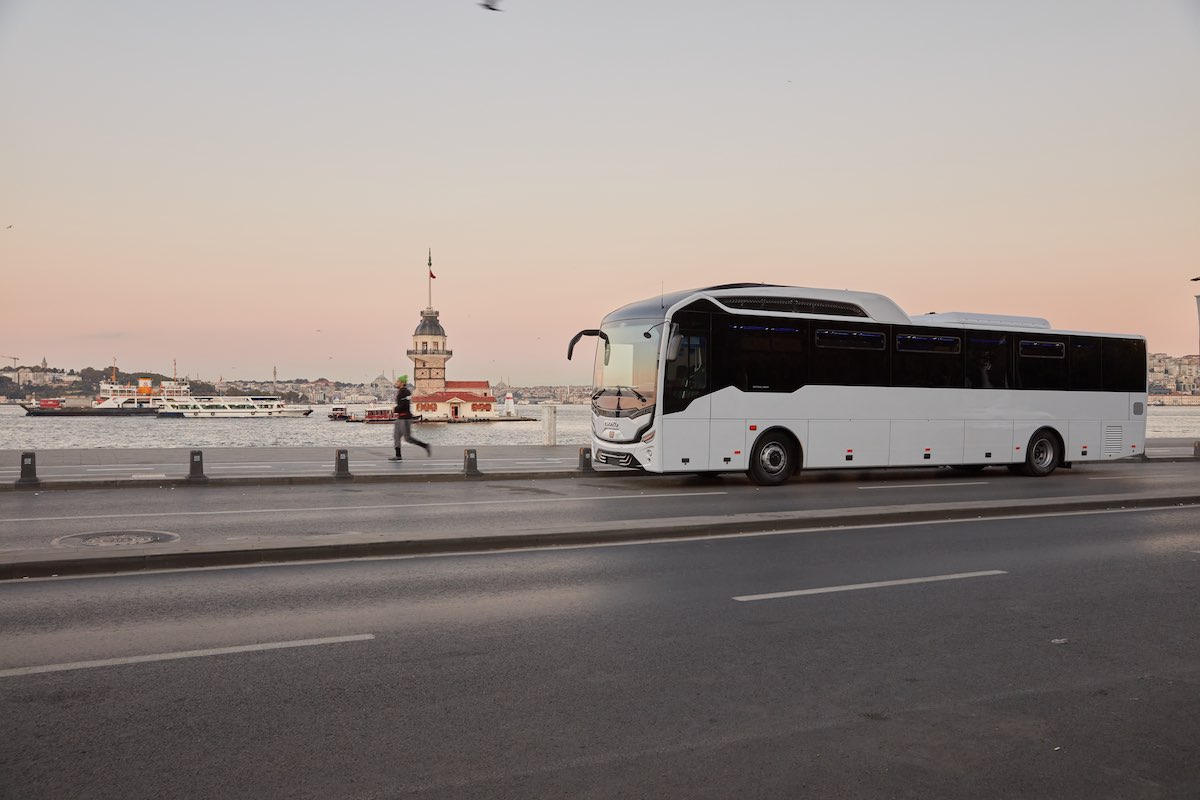 Anadolu Isuzu Kendo/Interliner CNG is currently on a demo tour across Europe. The vehicle was launched onto the European market in September 2020. As part of a deal signed with North Macedonia in February 2020, six Kendo/Interliner CNG buses were recently delivered to the city of Bitola. In addition to North Macedonia, Anadolu Isuzu also received an order from France and signed a deal for 24 more Kendo/Interliner 13 CNG buses, the company points out.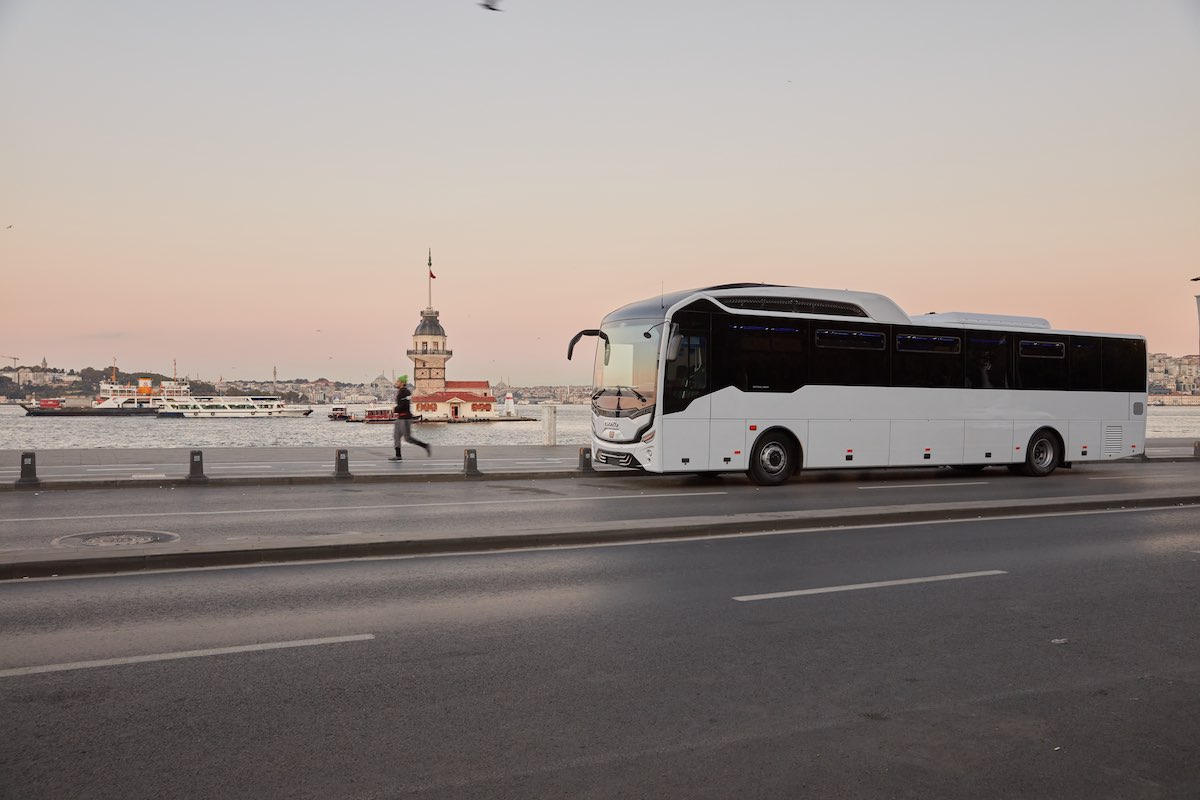 Isuzu Kendo/Interliner CNG: the focus on touristic operators
The Isuzu Kendo/Interliner CNG bus has been developed by nearly 100 engineers at the company's R&D Center, Isuzu points out, and is addressed at the shuttle and tourism operators in Europe, besides the Class II services. With an engine compatible with both CNG and Bio-CNG, Kendo/Interliner offers a 7.5m3of luggage volume. Isuzu Kendo/Interliner features a number of smart safety technologies built on an electric electronics system architecture, developed by Anadolu Isuzu R&D Center. A multi-function instrument cluster gives the drivers total control over the vehicle while fleet owners achieve significant fuel economy with features such as driver scoring and fleet management systems.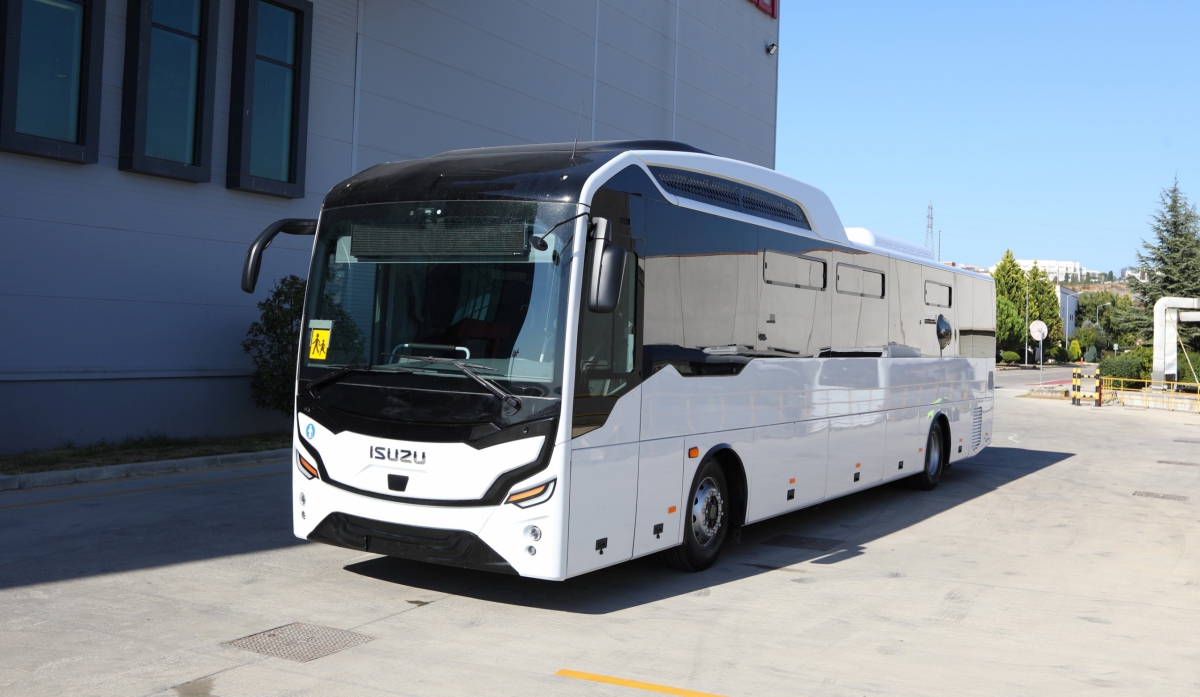 Isuzu Kendo/Interliner, a CNG touristic bus for European market
As one of the first representatives of Anadolu Isuzu's digitalized and technological design aesthetic, Kendo/Interliner offers ultimate comfort for the driver and passengers. Features such as an aerodynamic design, dynamic LED indicators and LED daytime running lights, digital instrument cluster and a multimedia system with 7-inch touchscreen all support this new expression of the vehicle. In addition to customizable seating layout and seat fabrics, patterns and trims according to customer requests and requirements, Kendo is also available with folding seats in the middle section and a wheelchair area depending on specific markets' demands.