The new MAN Lion's City goes to Barcelona. With gas drives and mild hybrid modules
The first large order for the new generation MAN Lion's City has been signed. 105 units of the bus will hit the roads of Barcelona for the operator TMB. 75 buses are equipped with natural gas drive, 30 with mild hybrid module called MAN EfficientHybrid, a novelty launched by MAN together with the new urban […]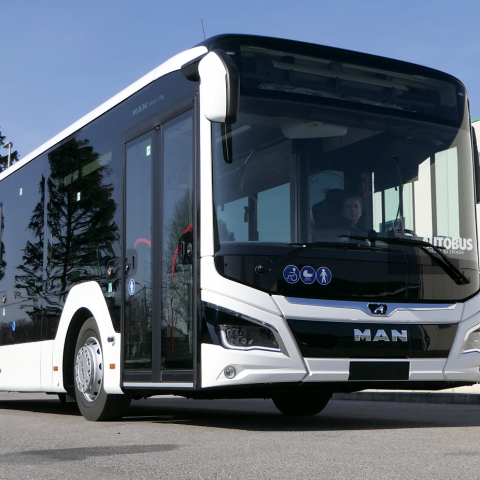 The first large order for the new generation MAN Lion's City has been signed. 105 units of the bus will hit the roads of Barcelona for the operator TMB. 75 buses are equipped with natural gas drive, 30 with mild hybrid module called MAN EfficientHybrid, a novelty launched by MAN together with the new urban range.
TMB Barcelona recently announced that the European Investment Bank (EIB) is granting the company a 73.5 million euros loan. The money will be used to buy 254 new buses. 116 of them will be electric buses. The new vehicles will be delivered according to a timeline that should be concluded in 2021.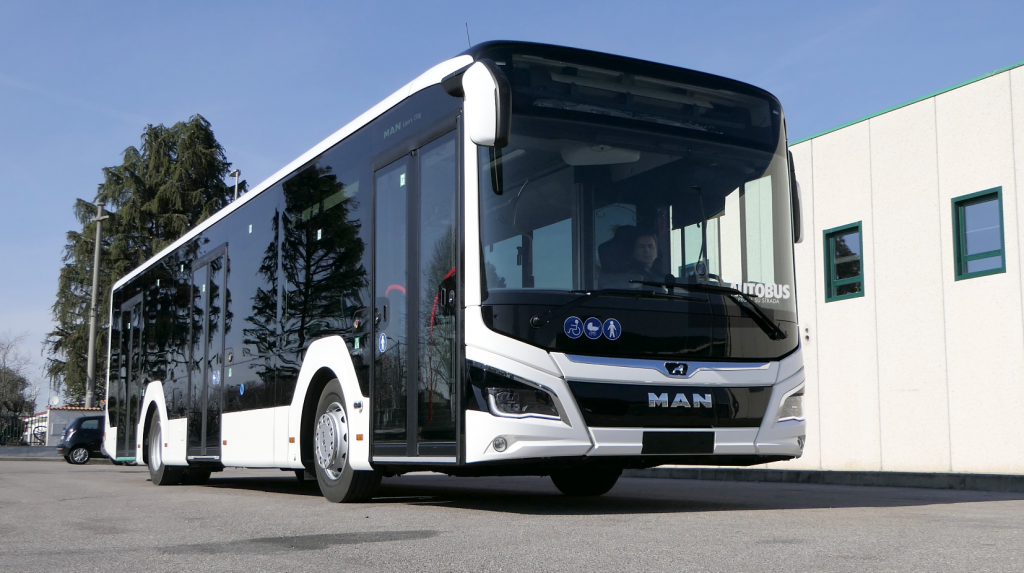 MAN takes all three tender lots
TMB Barcelona has ordered a total of 105 MAN Lion's City buses from MAN Truck & Bus, following a call for tender that saw the German manufacturer winner of all three lots. The delivery is expected to happen by the end of the year. Being more specific, with regards to the gas buses, 49 are 12 meter long, 26 are in articulated version. All the mild hybrid MAN Lion's City are solobuses.
MAN monopolize TMB Barcelona's fleet
Once the 105 MAN city buses have been delivered, over 50 percent of the TMB fleet, which is currently around 1,140 buses strong, will be MAN vehicles, the manufacturer points out.
"This means TMB's most recent public call for tender ended with great success for us, and we are incredibly happy to have been awarded the entire contract," said Rudi Kuchta, Head of Product & Sales Bus and Speaker Business Area Bus at MAN Truck & Bus. "We are very happy; after all, this development confirms that we are on the right track. The renewed order strengthens our excellent relationship with TMB, who are one of our European reference customers," said Manuel Fraile, the head of the bus division at MAN Truck & Bus Iberia.
Fraile adds: "The fact that the transport operators are already using natural-gas-powered MAN buses demonstrates how satisfied the company is with this vehicle type, and that it has proven itself in the past few years. On the other hand, this order also represents a début for our new hybrid generation – the transport operators are some of the first customers to whom we will be delivering the Lion's City with MAN EfficientHybrid." Approximately 350 hybrid buses are already in the TMB fleet. Additional hybrids as well as resource-sparing scheduled-service buses with natural gas drive are to join the fleet in the future.