A fuel cell module dedicated to transit buses. Ballard presents FCmove-HD
Ballard Power Systems has recently launched the 8th generation of the fuel cell module FCmove. The new FCmove-HD is addressed to transit bus market and already adopted by Solaris Bus & Coach (CAF group) for the Urbino 12 hydrogen. The showcase of the new product was held during UITP Summit 2019 in Stockholm. Ballard FCmove-HD […]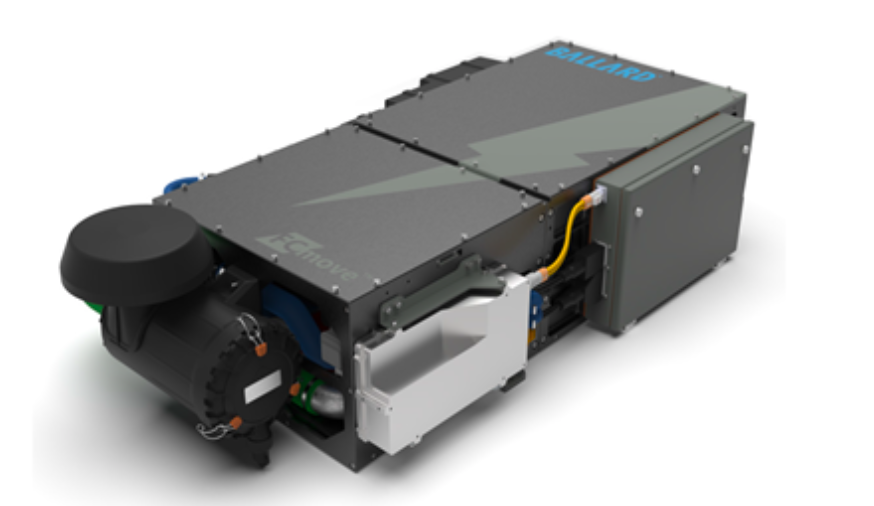 Ballard Power Systems has recently launched the 8th generation of the fuel cell module FCmove. The new FCmove-HD is addressed to transit bus market and already adopted by Solaris Bus & Coach (CAF group) for the Urbino 12 hydrogen. The showcase of the new product was held during UITP Summit 2019 in Stockholm.
Ballard FCmove-HD will be used in 1,000 fuel cell electric buses (FCEBs) to be deployed in Europe by the new H2Bus Consortium, that has Ballard among the members. Those buses will be manufactured by UK based company Wrightbus.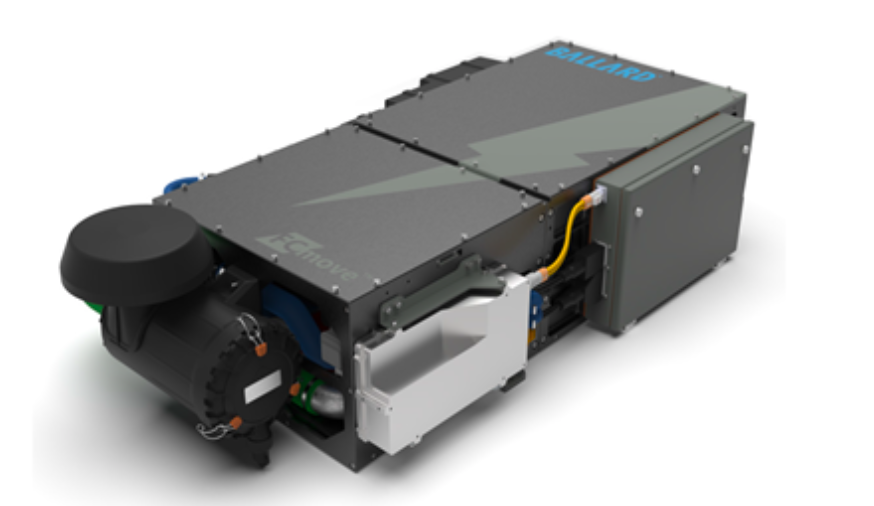 Ballard for fuel cell buses
The culmination of product development and field experience based on almost 14 million kilometers (9 million miles) of vehicle operation, Ballard's FCmove-HD fuel cell module is compact, robust and offers an impressive reduction in lifecycle cost. It is specifically designed to meet the requirements of transit bus operators.
Less volume and weight for Ballard fuel cell module
The new system has been reduced by 40% in volume and by 35% in weight, and is expected to deliver a 35% reduction in product lifecycle cost, achieved through lower maintenance requirements, higher reliability and 50% fewer parts. The expected operating lifetime, according to Ballard, will be greater than 30,000 hours.
 Ballard and the 'other electric bus'
Randy MacEwen, Ballard President and CEO said, "We see growing global interest in the compelling value proposition uniquely offered by fuel cell electric vehicles in Medium and Heavy Duty transportation applications. With a 35% reduction in lifecycle cost, the FCmove-HD module represents a major advancement in the cost competitiveness of fuel cell solutions for this market. Today's product unveiling positions Ballard as the market leader in zero-emission PEM fuel cell power solutions for the Heavy Duty Motive market."
Dr. Kevin Colbow, Ballard Chief Technology Officer added, "In designing FCmove products, Ballard is prioritizing a reduction in lifecycle cost, while improving product performance. The FCmove fuel cell module offers attractive customer value based on high reliability, simplified system integration and optimized operating parameters."
The goal: hydrogen bus below 375,000 dollars
As mentioned before, the Ballard FCmove-HD will be adopted by the buses developed in the framework of H2Bus Consortium, a new venture that has the target of providing the most cost effective hydrogen bus available on market, being the very high upfront cost (together with infrastructure) the main barrier to the adoption of fuel cell buses. The companies have a simple goal: to realize «a target single-decker bus price below €375,000, hydrogen cost between €5 and €7 per kilogram and bus service cost of €0.30 per kilometer».