ABB launches a new roof-charging solution for ebuses
ABB portfolio of solutions for electric buses' charging has been enriched with a new protagonist: the Swiss group has launched the flexible and automated Panto Up pantograph, designed to make recharging operations more efficient, especially in the case of large fleets of vehicles, where the need to optimise the space in the depot requires the […]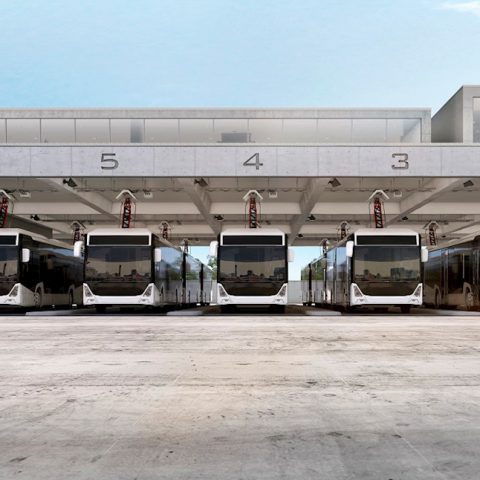 ABB portfolio of solutions for electric buses' charging has been enriched with a new protagonist: the Swiss group has launched the flexible and automated Panto Up pantograph, designed to make recharging operations more efficient, especially in the case of large fleets of vehicles, where the need to optimise the space in the depot requires the use of roof charging (through pantograph) instead of the classic plugin station. For instance, the solution adopted by Amsterdam Transport Region for the fleet of 100 VDL electric buses in operation since 2018 in the nearby of Schiphol airport. In that case, the system was delivered by the Dutch supplier Heliox.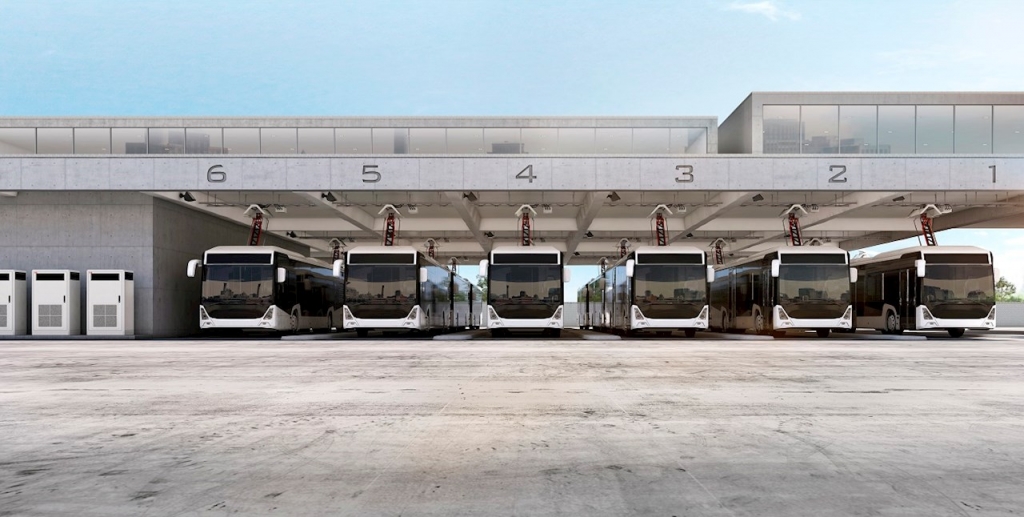 Electric buses, a growing market
The global market for electric buses, according to P&S Intelligence estimates, will grow by 16.6 percent per year between now and 2025. This means that there will be a doubling (and more) of the number of vehicles in operation over the next seven years. This is the assumption behind the strategies of ABB, one of the leaders in the ebus charging field, together with Siemens and Heliox (in addition to the newcomer Ekoenergetyka, winner of a large contract for RATP in Paris). ABB was recently awarded a contract for 44 high-power chargers for Hamburg.
Up to three buses in charge with ABB Panto Up
Panto Up enables sequential overnight charging of up to three buses at the same time, with an available power range between 50 and 150kW per vehicle. It also delivers a power range of 150-600kW for 'opportunity charging' at end stops of bus lines during the day, providing an ideal solution to ensure zero-emission public transport without impacting normal operations.
Panto Up is part of the ABB Ability portfolio of digital and connected solutions, and thus benefits from remote diagnostics and management tools. These advanced services enable high uptime of the equipment, a fast response to problems and provide businesses with powerful statistics on their charging operation.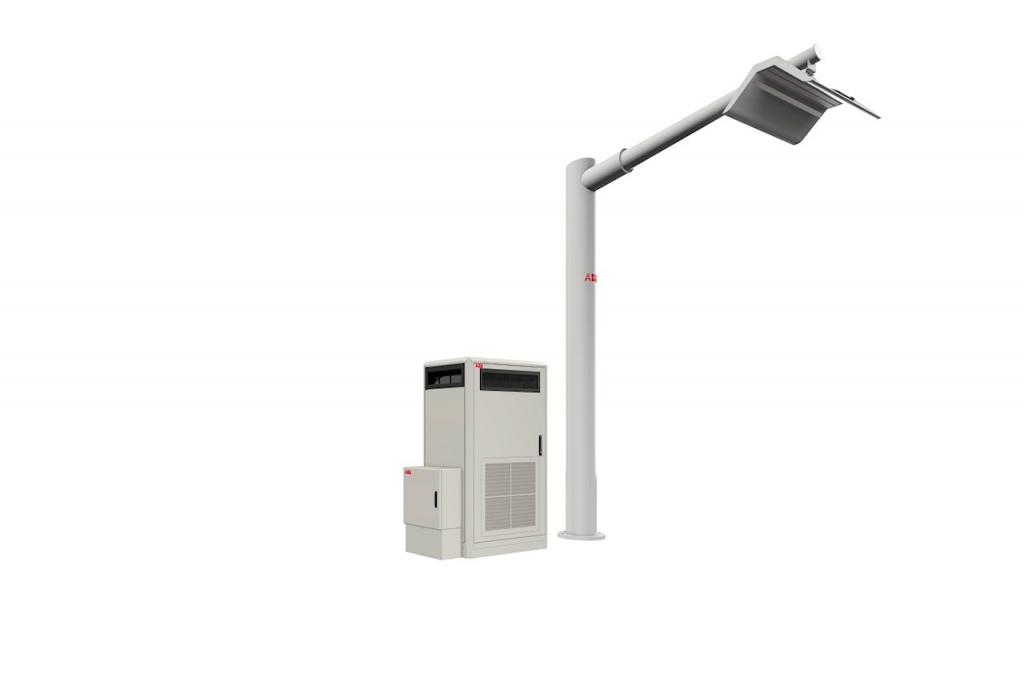 ABB, a complete portfolio
"Panto Up is a key milestone in our journey to make automated charging a feasible option for operators that wish to reduce their carbon footprint, minimize costs, and gain better control of fleet performance," said Frank Muehlon, Head of ABB's global business for EV Charging Infrastructure.
Muehlon adds: "With the continued expansion of our charging portfolio ABB can now address the different requirements of all e-Bus operators around the world, regardless of fleet size. The need to drive greater adoption for sustainable public transport is clear and we are proud to be enabling this transition with our continuous innovations in charging technology."