Busworld Innovation Award 'crowns' new Akasol battery AKASystem AKM CYC
The AKASystem AKM CYC high energy battery by Akasol gained the Innovation Award 2019 at the 25th Busworld exhibition in Brussels. Serial production for the first customers will begin as early as 2021. The main feature of the new battery module AKASystem AKM CYC, based on NMC, is the increased energy density, that it is expected […]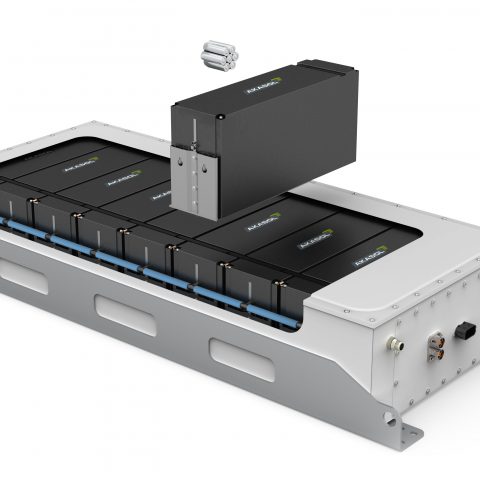 The AKASystem AKM CYC high energy battery by Akasol gained the Innovation Award 2019 at the 25th Busworld exhibition in Brussels. Serial production for the first customers will begin as early as 2021.
The main feature of the new battery module AKASystem AKM CYC, based on NMC, is the increased energy density, that it is expected to double the maximum battery capacity today available on electric buses. It already got a follow up order in the high three-digit million-euro range. Akasol, based in Germany, is the battery supplier of Volvo 7900 Electric and Mercedes eCitaro. They use cells from Samsung SDI.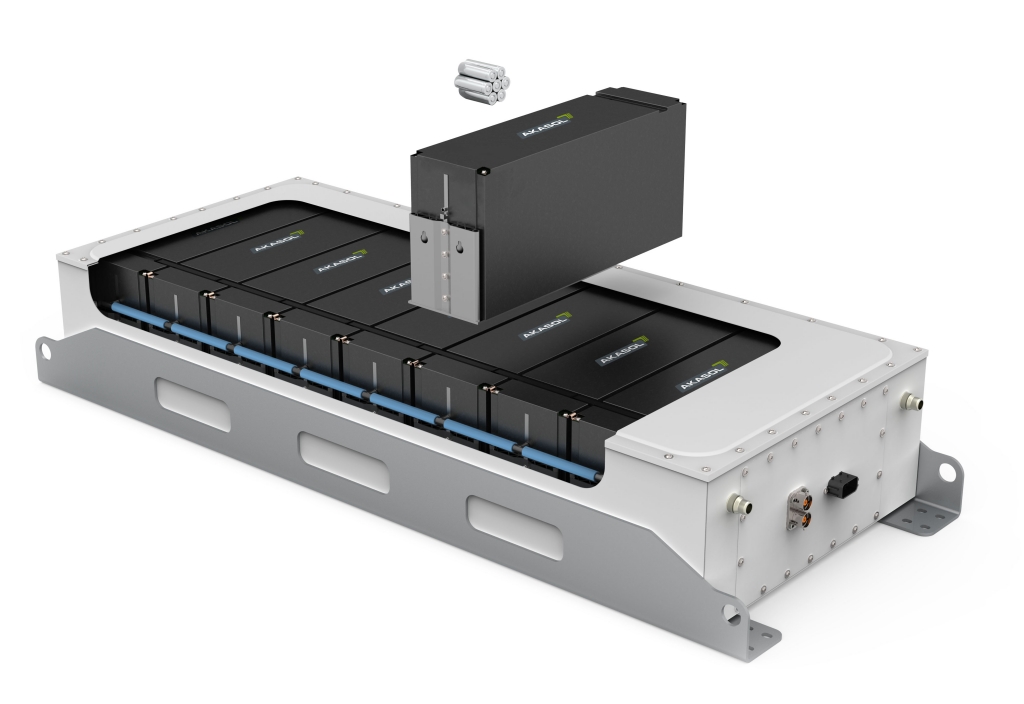 Up to 1,000 kWh battery
The AKAModule CYC lithium-ion battery module achieves an energy density of about 221 Wh/kg, with the help of liquid- cooled and scalable battery modules which can be easily integrated at the system level.
The solution, according to the manufacturer, will allow fully electric city and coach buses to have battery system capacities of between 600 and 1,000 kWh, depending on the size of the vehicle. This provides a storage capacity which is twice as high as the current generation battery.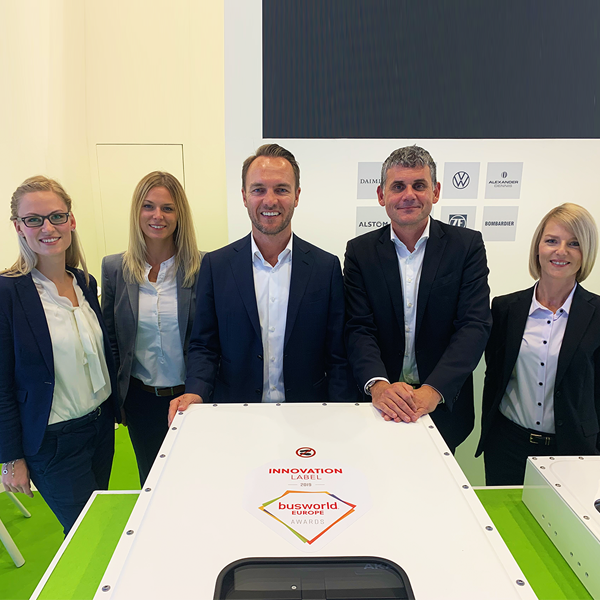 AKASystem AKM CYC suitable for 95 per cent of applications
"We are very proud that this new battery system has allowed us to position ourselves as an innovation driver in the field of high-energy batteries and as the clear leader in energy density as far as current technologies are concerned," said Sven Schulz, the CEO of Akasol AG. "The new battery system contains our entire know-how in the field of high-energy solutions for the commercial vehicle market and our technology is now capable of meeting the customer requirements associated with around 95 percent of applications with respect to range and quick-charging capacity," Schulz explained.
Depending on mode of use and driving cycles, the new AKASystem AKM CYC can achieve a range of up to 850 kilometers, he said.