Allison Transmission at Busworld Turkey 2022, with the eGen Power electric axle
Allison Transmission showcased a variety of propulsion solutions for bus applications at Busworld Turkey 2022, including the new 9-speed transmission and Allison eGen Power electric axle, as well as fully automatic transmissions, such as the T2100 xFE and T3270R xFE, for city and intercity bus applications from 5 to 27 meters. At the same exhibition […]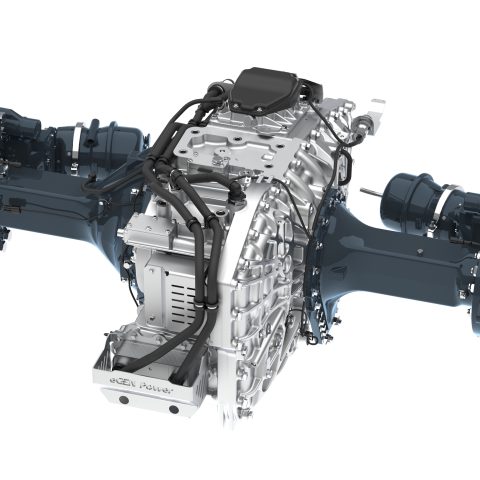 Allison Transmission showcased a variety of propulsion solutions for bus applications at Busworld Turkey 2022, including the new 9-speed transmission and Allison eGen Power electric axle, as well as fully automatic transmissions, such as the T2100 xFE and T3270R xFE, for city and intercity bus applications from 5 to 27 meters. At the same exhibition Otokar launched the articulated e-bus and Isuzu showed the alternative drive range. Also Karsan attended with the whole e-ATA range.
Mass production of Allison 9-speed transmission in 2023
Developed on six-speed Allison 2000 Series fully automatic transmissions which have travelled more than 160 billion kilometers globally, the 9-speed fully automatic transmission enhances shift quality and passenger comfort with the newly added gear ratios, supplier says, providing significant fuel savings with the extra over-drive in the newly added speeds and highly efficient gear design that allows the torque converter to lock up early in first gear.
Mass production of the Allison 9-speed fully automatic transmission, developed for 8-meter midi bus applications and medium and light commercial vehicles, will start in 2023. The transmission, Allison adds, has many features in common with the Allison 1000 Series and 2000 Series, including the torque converter, Power Take-Off (PTO), and cooling ports. Common design elements enable easy integration into vehicles which already have 1000/2000 adaptations.
The Allison 9-speed fully automatic transmission can shift in between gears without using the intermediate gears as needed when upshifting or downshifting according to load and road conditions. Skipping unnecessary gears according to vehicle and road conditions ensures more efficient acceleration and enhances driving and passenger comfort.
Allison eGen Power electric axle at Busworld
At Busworld Turkey 2022, Allison shared the advanced eGen Power electric axle portfolio. Allison has continued to develop the electric axle range since 2020, when the eGen Power 100D model launched. Single-motor 100S and dual-motor 100D models are offered to support a gross axle weight of 10.4 tonnes, while the 130D is for 13 tonnes. The eGen Power family provides high torque to move heavy loads with a two-speed transmission in the center housing while offering a superior efficiency advantage at a constant driving speed. Hence, high efficiency is ensured at lower and higher speeds.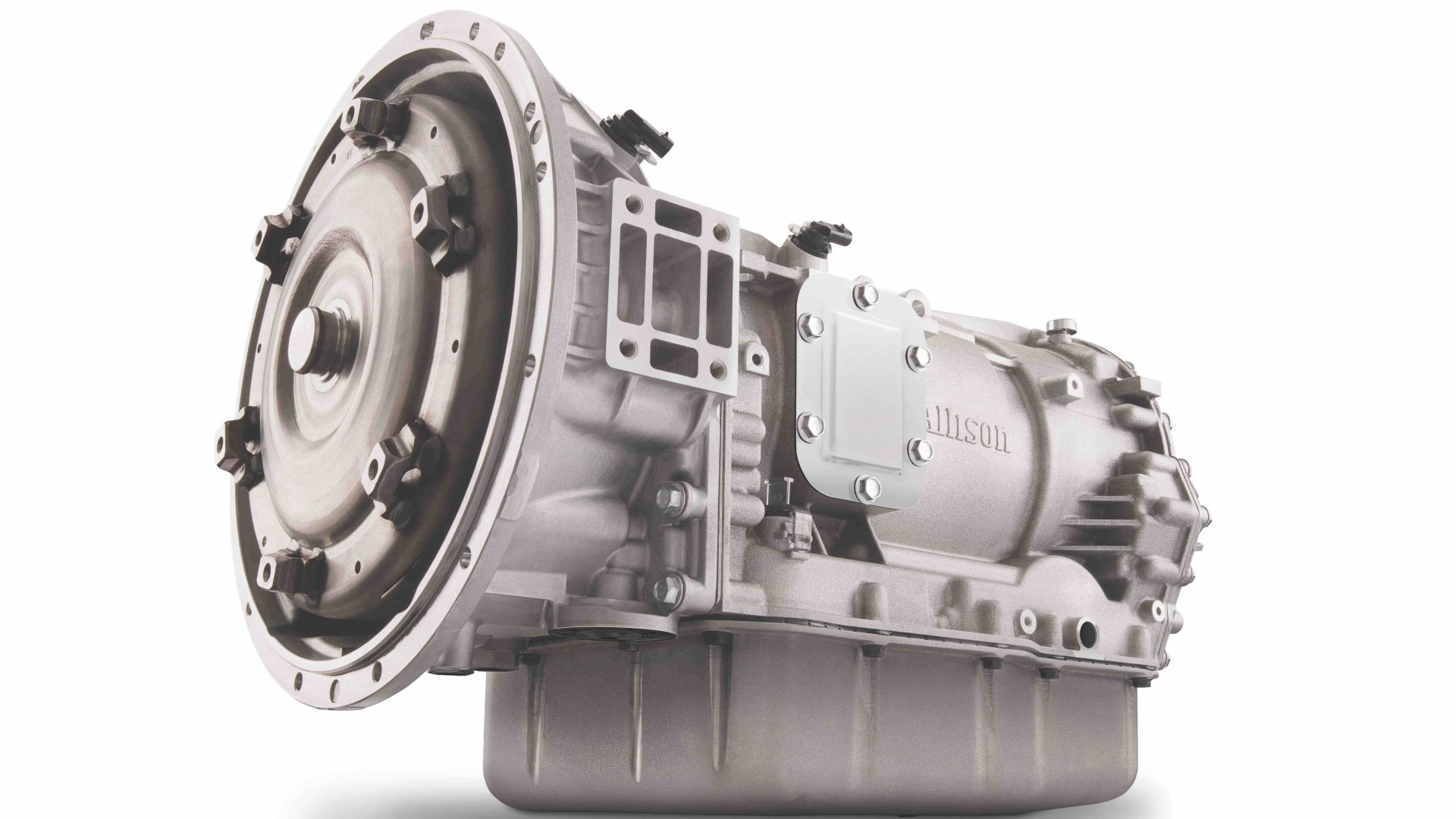 Allison's eGen Power 100S/100D and 130D electric axles can be used in different vocations from trucks to buses and coaches. Single-motor axles have an electric motor, which can generate uninterrupted power over 200 kilowatts and provide the power of a maximum of 324 kilowatts, while dual-motor axles double these values with the two independent motors.
Leveraging the core elements of eGen Power 100D, such as motor, inverter, and shifting mechanism, the 100S uses a single motor to generate 212 kW with a maximum power of 324 kW and 23,500 Newton meters wheel torque. 100S provides a gross axle weight range of 10.4 tonnes and efficiently meets the vehicle's launch performance and constant speed demands with the two-speed parallel axis transmission structure and maximizes the energy recovery with 100% regenerative braking.
Allison's eGen Power 130D is specially designed for vehicles with a heavier gross axle weight of 13 tonnes. The eGen Power 130D maintains the same core elements, performance, and values, including the specified power ratings for the eGen Power 100D models, but with a higher load capacity per axle.
Allison Transmission at Busworld
"Our new 9-speed fully automatic transmission offers enhanced comfort, acceleration, and performance with a wider gear ratio coverage while delivering increased fuel savings," said Burak Kazar, Sales Manager, Turkey at Allison. "It enhances driver and passenger comfort with ease of operation and advanced shifts. We are moving the Allison performance we offer in buses and coaches one step further."
Concerning the electric axle, "Unlike conventional powertrains, e-Axles do not require regular fluid and filter maintenance, reducing downtime, maintenance costs and total cost of ownership. Depending on vocation and duty cycle, the fluid and filter of the e-Axles may last for the vehicle's lifetime"
"We continue to develop our special electric axles to suit a variety of applications and they are compatible with the existing vehicle frame, suspension, and wheels, which offers a solution generally suitable for the designs of OEM vehicles. A key advantage of the electric axle is that it can offer maximum torque at any speed starting from start," said Kazar. "However, what matters is how efficiently you can use this torque. In addition, space in vehicle design is one of the most critical points in a fully electrical engine. Integrating our electric axle into a standard frame provides a great advantage in space. The 2-speed transmission increases the efficiency of electric motors and provides more usable space for battery packs."