Arcol to introduce eMirror System at UITP Summit
Arcol is set to unveil its eMirror system for buses at the upcoming UITP Summit 2023 in Barcelona. This launch marks a significant milestone for the company as it solidifies its position in the rear-view mirror sector and embraces the new era of technology. Arcol Camera Monitoring System (CMS) consists of two cameras and one […]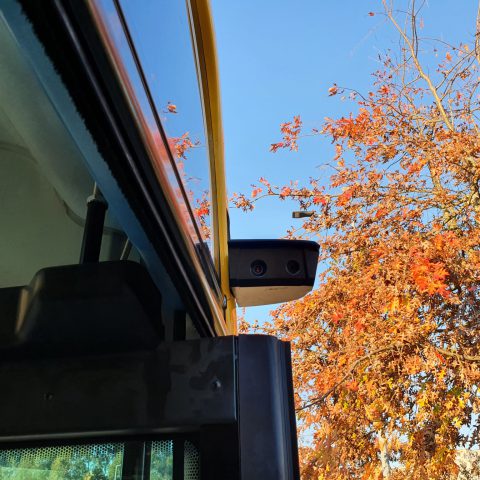 Arcol is set to unveil its eMirror system for buses at the upcoming UITP Summit 2023 in Barcelona. This launch marks a significant milestone for the company as it solidifies its position in the rear-view mirror sector and embraces the new era of technology.
Arcol Camera Monitoring System (CMS) consists of two cameras and one monitor on each side of the vehicle. It covers categories II and IV, with the option to expand to categories V and VI by incorporating additional cameras and a monitor.
The system "enhances safety by providing improved visibility under various lighting conditions, expanding the field of vision, and reducing blind spots. Its HDR Technology ensures clear imaging, alleviating driver visual stress. Furthermore, the high-definition monitor enhances visibility during the day, at night, in tunnels, and in all weather conditions, thanks to the HD images captured by the cameras", Arcol states.
The compact design of the eMirror system not only improves maneuverability on the road, particularly in urban environments but is also set to reduce the risk of collisions.