BorgWarner battery packs adopted by "an electric bus manufacturer in Georgia"
BorgWarner announces it has been selected by a "global power technology leader" to supply battery packs for a series of electric buses. BorgWarner will provide a pair of standardized ultra-high energy packs and a battery management system that the company will integrate into its electrification package for each vehicle. The package will be sold to […]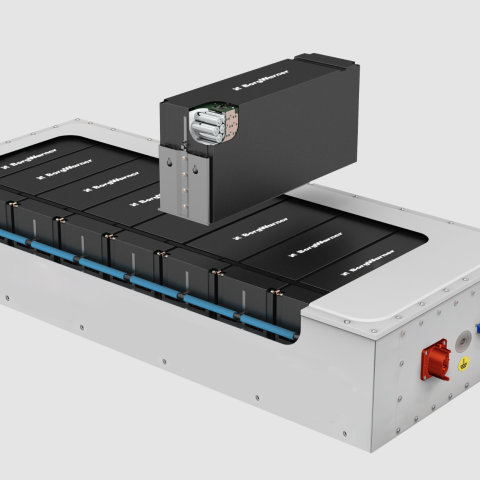 BorgWarner announces it has been selected by a "global power technology leader" to supply battery packs for a series of electric buses. BorgWarner will provide a pair of standardized ultra-high energy packs and a battery management system that the company will integrate into its electrification package for each vehicle. The package will be sold to an electric bus manufacturer in Georgia. Their production began in March 2023.
No further information are released by the group concerning name of the technology supplier and of manufacturer.
BorgWarner batteries electric buses Georgia
BorgWarner's battery packs include current overcharge protection, cell-level passive propagation resistance, and electrical disconnection at the individual cell wire bonds that satisfy the industry's strict electric vehicle battery safety standards, as BorgWarner stresses. Additionally, the 98 kWh packs offer active cooling and deliver industry-leading energy density of 274 Wh/liter and 177 Wh/kilogram (specs suggesting that the involved battery pack model is the same NMC 3 generation offered for the eCitaro).
"We are eager to work together with our electric powertrain customer as we continue to cultivate and grow our relationship as partners focused on the future of electrification," said Volker Weng, Vice President and General Manager, BorgWarner Drivetrain and Battery Systems. "This new business win with our battery technology broadens our industry reach and delivers a more efficient option for school transportation."